---
Three anti-ObamaCARE floats spotted at Mardi Gras in liberal New Orleans
Fire Andrea Mitchell blog | March 1, 2014


Posted on 03/01/2014 10:23:01 PM PST by 2ndDivisionVet

I love Neo Orleans. I've been there twice, and I know it's a leftist cesspool, but I still love it there. As we approach 'Fat Tuesday' on March 4th, this weekend is full of celebration. So far, there have been at least two anti-ObamaCARE floats spotted at the Mardi Gras in liberal New Orleans (which also happens to be porker Mary Landrieu's hometown.) The first one was discovered by Gateway Pundit on Twitter.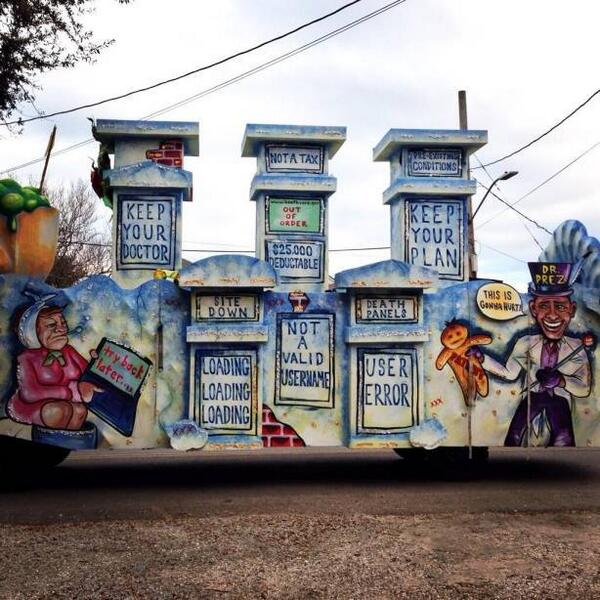 I'm sure there will be plenty of leftist cries of racism since this Mardi Gras anti-ObamaCARE float shows Obama in a less than flattering manner.
Another anti-ObamaCARE float with 'death panels' also appeared mocking Obama and ObamaCARE.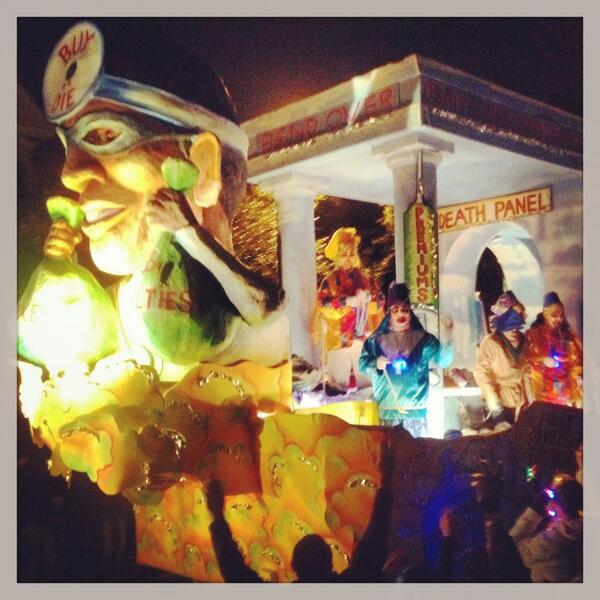 Very impressive and creative by those who created these floats.
Update: found another one, this makes at least three anti-ObamaCARE floats:
Have fun trying to win re-election porker Mary Landrieu!

---
TOPICS: Arts/Photography; Health/Medicine; Local News; Politics
KEYWORDS: abortion; deathpanels; democratcare; louisiana; mardigras; neworleans; obamacare; zerocare
---
Navigation: use the links below to view more comments.
first 1-20, 21-40, 41-60 next last
---
---
---
---
---
---
---
---
---
---
---
---
---
---
---
---
---
---
---
---
---
Navigation: use the links below to view more comments.
first 1-20, 21-40, 41-60 next last
---
---