---
---
To: Sean_Anthony
Barf alert. Mooschelle "finally" let Obama kiss her. Because with her looks she was no doubt fighting off tons of amorous guys.
---
To: Sean_Anthony
Michael is a huge BS artist just like his husband Barack. He damn well knows Baracks brother and grandmother both said he was born in Kenya, and damn well knows Barack himself said he was born in Kenya when he went to Harvard and the proof is that booklet he wrote where his literary agent printed that he was born in Kenya. Where else would the literary agent get that info but from HIM? He ain't fooling anybody. He wants us to believe that the literary agent just for the hell of it put down he was born in Kenya?
---
To: Sean_Anthony
Excellent example of liberal projection. Judi McLeod never disappoints. Thanks for posting.
---
To: Sean_Anthony
"She expresses disbelief over how so many women would choose a 'misogynist' over Hillary Clinton, 'an exceptionally qualified female candidate.' She remembers how her body 'buzzed with fury' after seeing the infamous 'Access Hollywood' tape, in which Trump brags about sexually assaulting women."
What a hypocrite.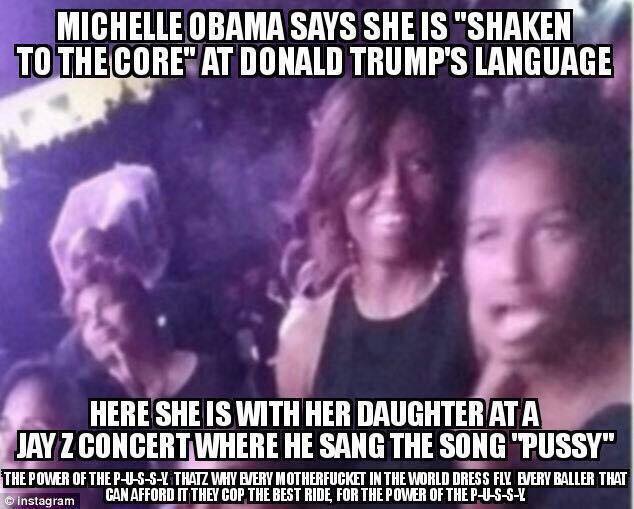 10
posted on
11/10/2018 12:33:47 PM PST
by
Albion Wilde
("The word 'racist' is used to describe 'every Republican that's winning'" --Donald Trump)
---
FreeRepublic.com is powered by software copyright 2000-2008 John Robinson