---
SCCY CPX-2 Gun Review
Am Shooting Journal ^ | 3/20/2019 | E Pederson


Posted on 03/20/2019 4:57:45 AM PDT by w1n1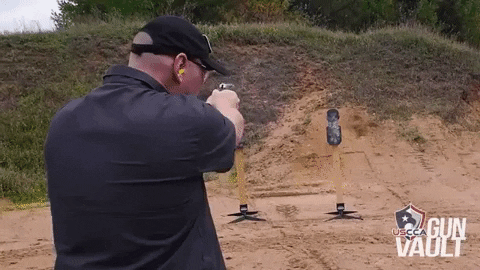 For those not familiar with the SCCY CPX-2, the pistol falls into the category of the Kel-Tecs and Ruger LCP/LC9. SCCY-2 comes in polymer frame with stainless steel barrel and slide. With its double stack magazine and double action in 9mm chambered, which is one of the most popular self-defense caliber in the U.S. The SCCY-2 straddle that line between a compact and a subcompact pistol. Small enough to conceal yet reliable and accurate.
SCCY double action trigger pull is at nine pounds according to the specs, some owners have measured it at around eight pounds on their pistol without any modifications.
The double-action-style trigger is considered by many to be an important safety feature as it is difficult to fire without a very deliberate action. (my finger is my safety, no pun intended)
Something to note, the grip is a little wider from front to back than a lot of sub-compacts because it must accommodate the hammer spring. Unlike other small guns, the SCCY CPX-2 fills your hands (including the pinky) which helps in controlling the pistol better.
The SCCY CPX-2 is not the most accurate handgun out in the market, but reliability trumps accuracy in a defensive handgun. If you want to shoot in bullseye competition, this is not the gun to go with, but hands down it is accurate enough for self-defense. See the rest of this SCCY review.

---
TOPICS: Hobbies; Outdoors
KEYWORDS: banglist; blogpimp; eighthgrade; getaneditor; illiteracy; momsbasement; plagiarism; sccycpx2



---
To: w1n1
Overall, this is a pretty glowing review, and they left out one important plus: affordability.
2
posted on
03/20/2019 5:38:25 AM PDT
by
cdcdawg
(A couple more election cycles and they won't even need vote fraud)
---
To: w1n1
Bought one a few years ago. Works like a charm except the trigger pull on mine is way over 9 lb.
---
To: w1n1
The grammar in this one is worse than most.
That said, it's worth it for the link to the video. Pick it up at 8:55 and run it at 1.5 x, its worth it.
---
FreeRepublic.com is powered by software copyright 2000-2008 John Robinson