---
Pcottraux's Friday FReeptoon (First Red-Ink Bonus)
December 30, 2005 | pcottraux


Posted on 12/30/2005 3:02:11 PM PST by pcottraux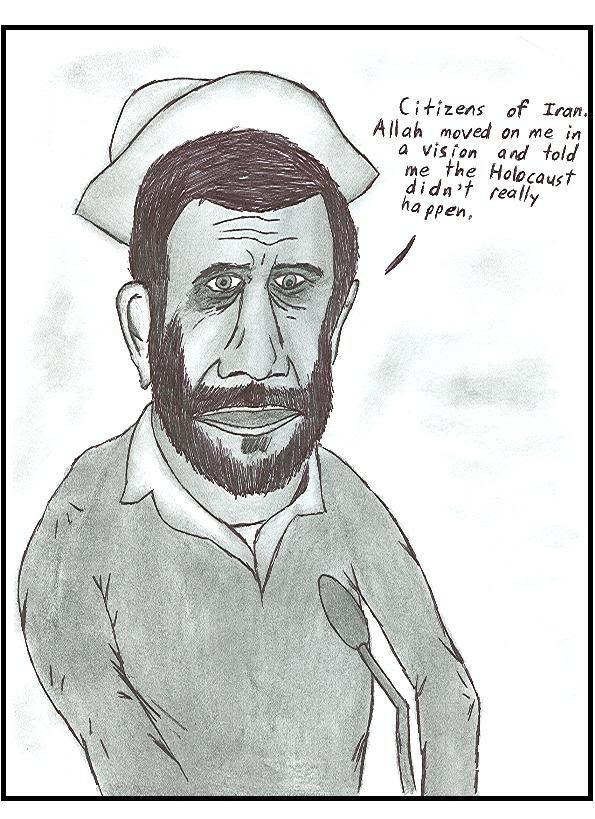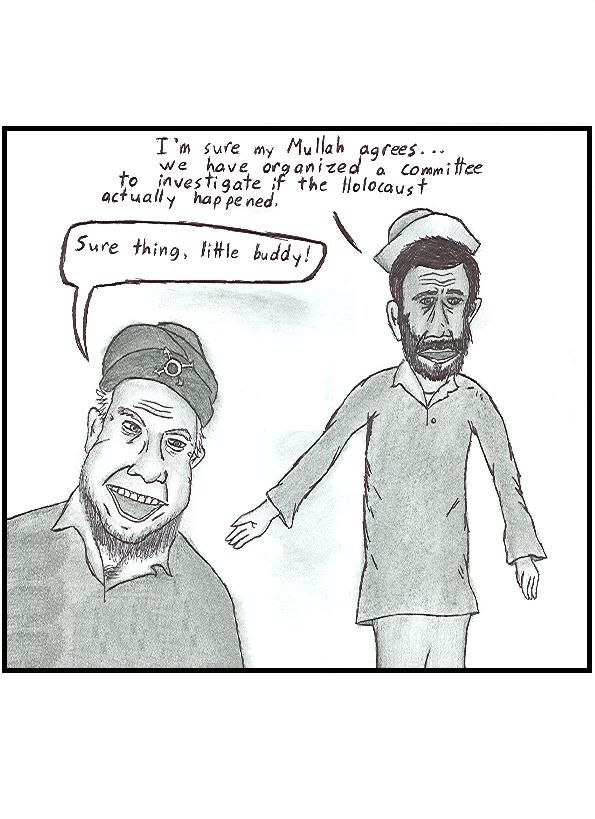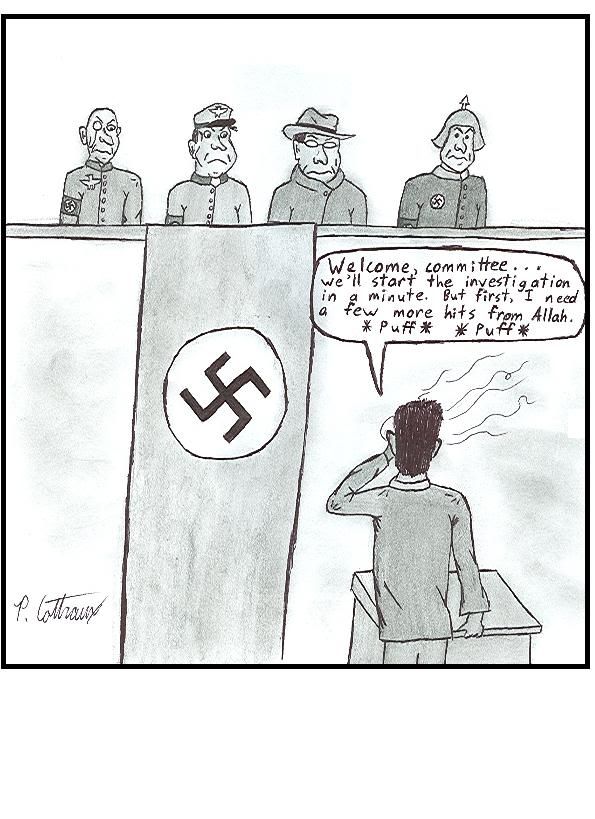 And now we reach the bonus, just as I promised. All of my Dinkelmeyer bonus cartoons will include my own commentary on each…and in some cases, that will be a requirement because some of the toons are in-jokes that don't make any sense unless I explain it.


The first small collection of cartoons are essentially doodles I made in class (the strip will later rise above that). The first few were done in a notebook of graphing paper for my math class. They were done in red ink, although I don't fully remember why. I guess the red pen I had was the only writing tool that was expendable. I have included subtitles in case the handwriting isn't legible to everyone.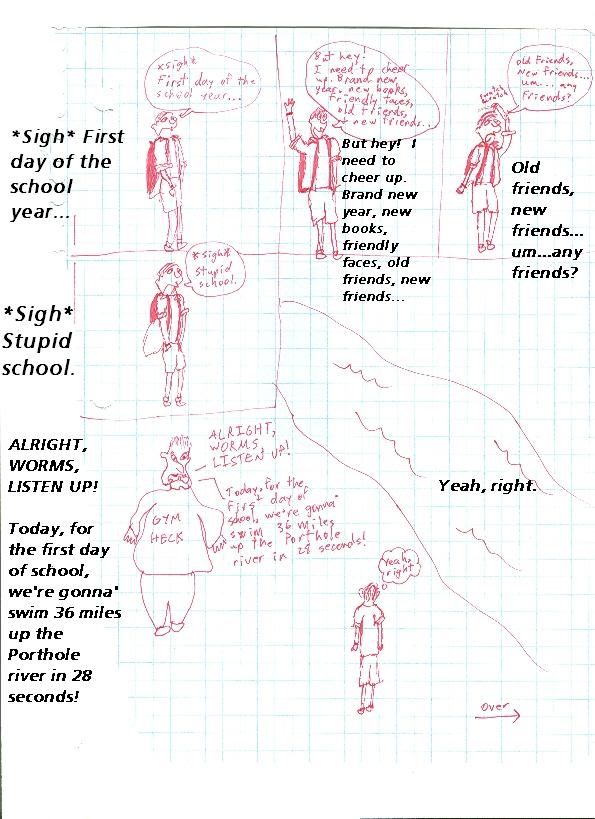 This first little thing is not great, but it captures a moment in time. I drew this one the very first day of my senior year of high school. I was in a miserable mood. I drew this really as a doodle expressing my misery. At first, the cartoon was kind of a hybrid version of myself, but I immediately felt that the character I was making here was not the same as me. He was someone different.


Technically, these aren't the first "Dinkelmeyers" because the character did not have a name yet. The inspiration I drew from was Charlie Brown; I wanted to create this as a guy who was a lovable loser, who never won and bad things were always happening to him. Bad things always happen to Charlie Brown, and that's why we can relate to him (because those kinds of bad things happen to all of us at some point or another).



This is my favorite of the original "red ink" Dinkelmeyer toons. This is an early attempt at "hallway humor"…a play on the little awkward moments in hallways, bathrooms, standing in lines, etc. Larry David got rich on this kind of thing with "Seinfeld."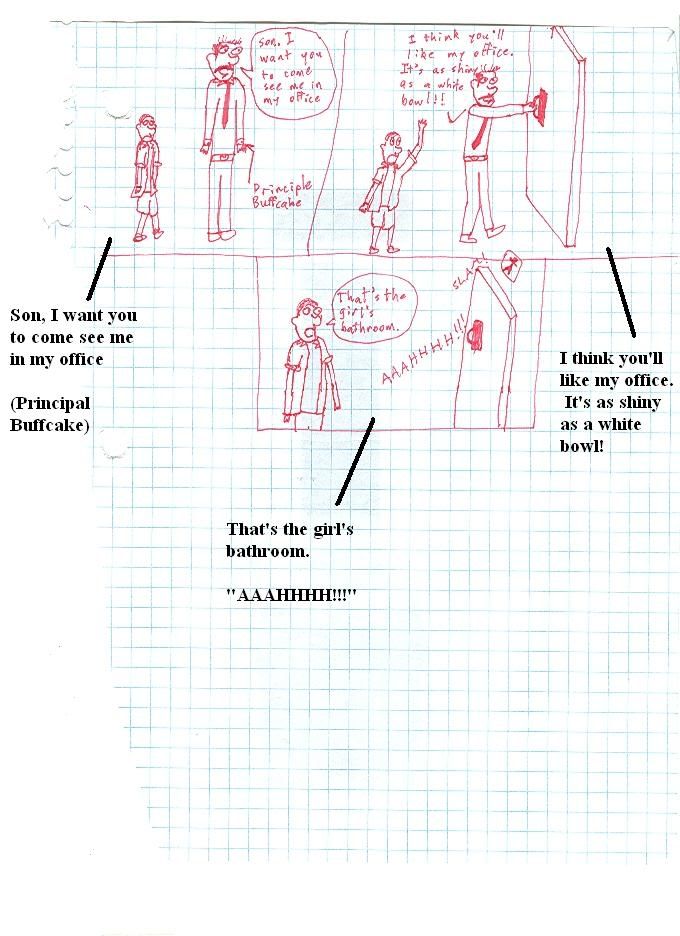 This is the last red-ink Dinkelmeyer. Really, something as silly as walking into a girl's bathroom would not make it into one of my FReeptoons today. Nevertheless, I wanted to introduce Principal Buffcake, a guy who was pretty much uncaring, apathetic, and less than intelligent. Buffcake would make a few more appearances in the strip, but didn't become the regular character I wanted him to. Part of the problem was at this point, my main character didn't even have a name yet, and I had already named the secondary guy?


That's it for the first few Dinkelmeyers. Starting Tuesday, we will see the first ones to have a little more detail and care in them…and they will also be drawn with pencil (the medium I chose for the remainder of the strip). They are still drawn on graph paper, but after that I restarted the strip in a regular notebook (next Friday, we will start with those, the REAL Dinkelmeyers).


I know four is a lot for one day, and there will be three next week, but I wanted to hurry up and get the preliminaries out of the way. When the real Dinkelmeyers start next Friday, I will only post one at a time. We're in no hurry.

---
TOPICS:
Humor
KEYWORDS:
freeptoons
---
Navigation: use the links below to view more comments.
first 1-20, 21-40, 41-42 next last
---
---
---
---
---
---
---
---
---
---
---
---
---
---
---
---
---
---
---
---
---
Navigation: use the links below to view more comments.
first 1-20, 21-40, 41-42 next last
---
---