---
Pcottraux's Tuesday FReeptoon
January 3, 2006 | pcottraux


Posted on 01/03/2006 2:59:53 PM PST by pcottraux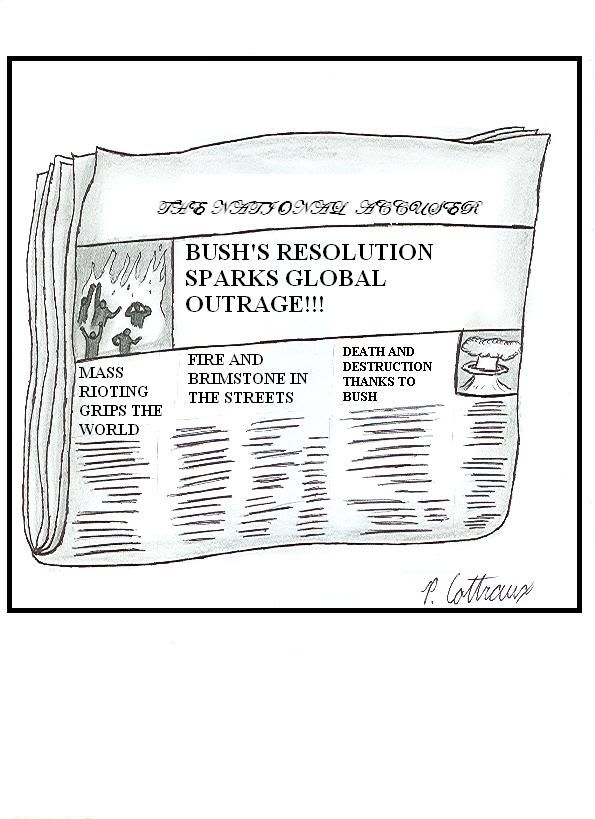 And now I present you with the second Dinkelmeyer bonus. If you missed the first, click here. Today, there are three cartoons in all. These were all drawn on graph paper during my math class in 12th grade, first semester. They were the first to be drawn in pencil, which I discovered was a better sketching tool than a red pen.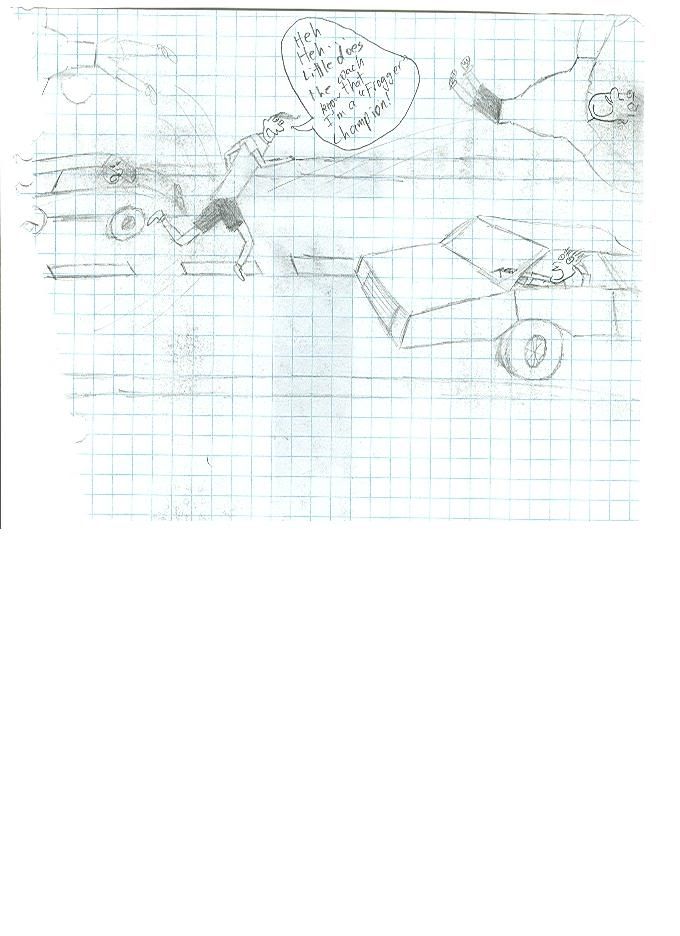 This is not a great strip, but it serves a purpose. I wanted to really craft the Gym Teacher, who never had any real name. Based not loosely on my own gym teachers, he is a sadistic, nerd-hating monster. This was also my first real attempt at a decent background. Cars are hard to draw.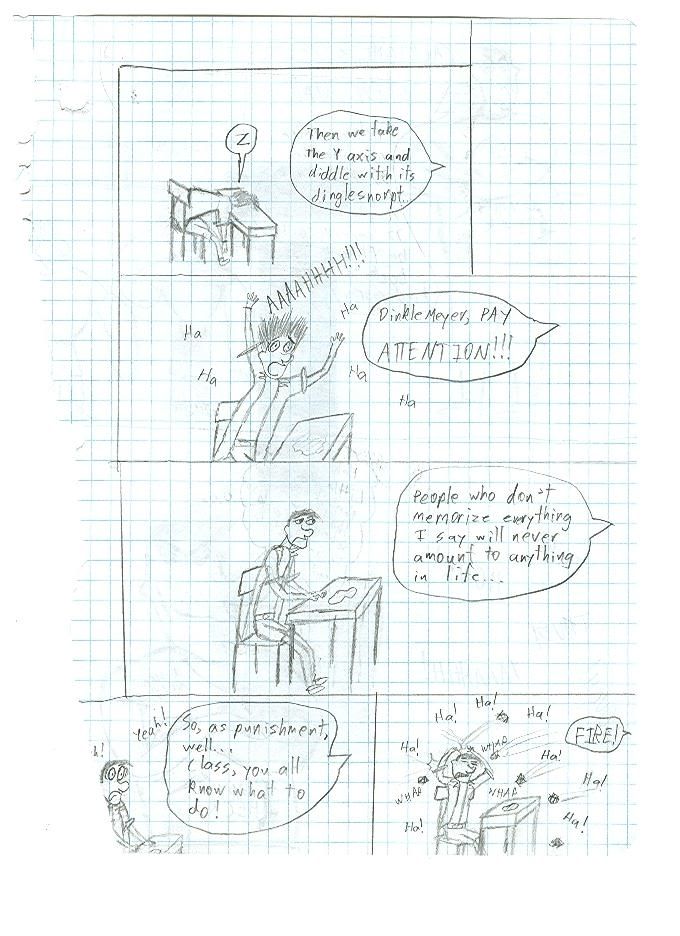 It's a little immature how much I hated math class. I drew this cartoon during another long, boring lecture. It's a play on the extreme embarrassment that comes with being caught sleeping or doodling or whatever in class. How come the other students always get such sadistic joy and laughter out of things like that?


You may also notice that this is the first time the character's name actually appears. Granted, I didn't have a full name for him at the moment, but the last name was there. I didn't know where it came from at first but recently realized it. The name comes from a character in an old episode of "The Three Stooges." Ms. Dinkelmeyer was a comically ugly woman. I hadn't seen the episode in years, but somehow it came to my mind subconsciously to plant that name on this character I'd created.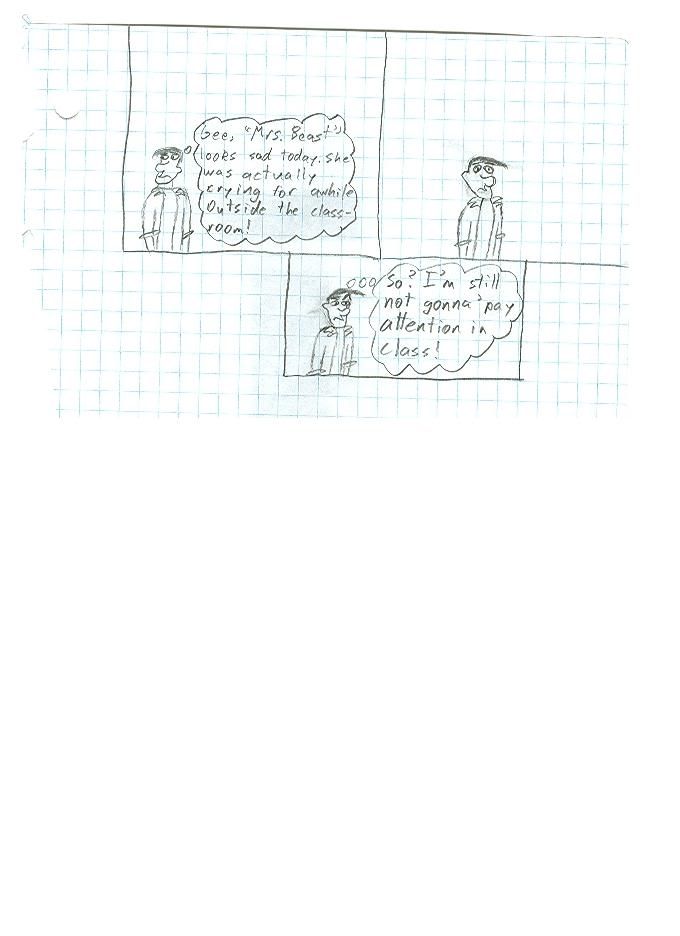 This exact thing went through my mind one day. It's a little mean-spirited, but I decided to turn it into a cartoon. Mrs. Beast became the name of Freddy's mostly unseen math teacher (a teacher who COULD be her makes a later appearance). This one also introduced the phenomenon that would be repeated throughout the rest of the strip: Freddy looks different in every panel. Maybe it creates the illusion of movement…or I couldn't draw very good. Either one.


That's it for today. Starting Friday, we will begin to see the REAL Dinkelmeyer strips. These were the prologues. And I will start posting only one per day…I promise.

---
TOPICS:
Humor
KEYWORDS:
freeptoons
---
Navigation: use the links below to view more comments.
first 1-20, 21-31 next last
---
---
---
---
---
---
---
---
---
---
---
---
---
---
---
---
---
---
---
---
---
Navigation: use the links below to view more comments.
first 1-20, 21-31 next last
---
---