if this doesn't make any sense.


And now for tonight's Dinklemeyer bonus.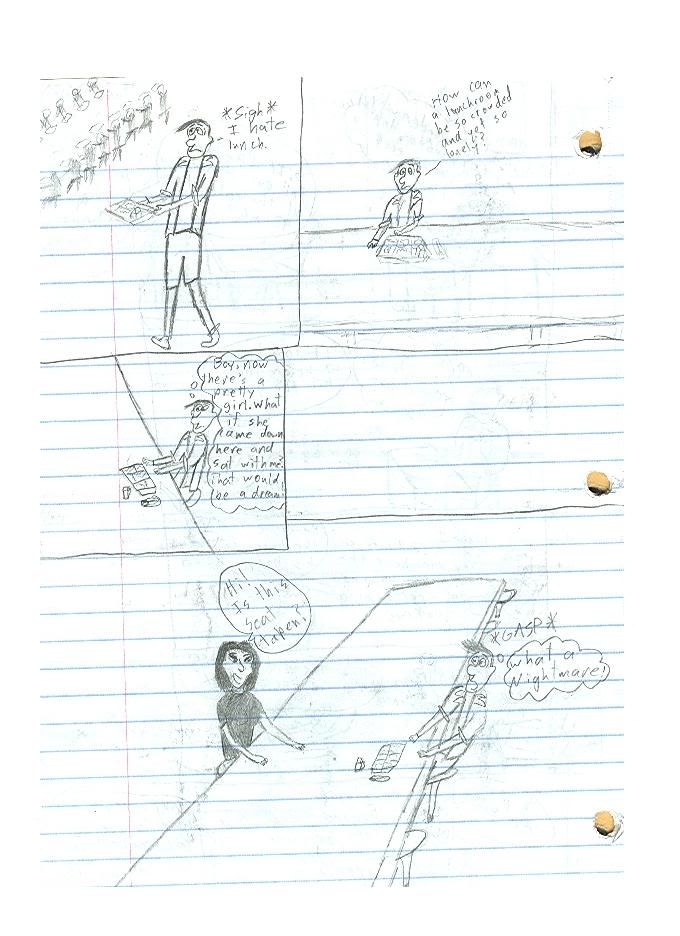 This strip and the next one (that will be run Friday) are I suppose what I can call the first official "story" (the story runs for more than one strip). And I can also say that despite that milestone, this strip and the next one are my two least favorite Dinklemeyers.


The idea sounded good at the time, and was based on real-life speculation. I introduced a character named Stephanie, who is good-looking and popular and secretly likes Freddy. But Freddy is not only too shy to talk to her, he is also unaware of her crush.


The first panels in this one really show the melancholic nature of the strip at the time. It was more about loneliness and poignancy amidst High School angst. Later on, the strip will take a sharp turn into goofiness, but we're not there, yet.


Stephanie seemed like a good idea, but I wasn't good enough at drawing at this point to really include 2 hot girls (the other one, Karen, didn't work out either). People who read this would tell me she looked more like an alien than anything.


The idea never went anywhere. Stephanie only appeared in one later strip, then was gone along with Karen.