---
Geology Picture of the Week, July 9-15, 2006: Svartifoss (Columnar Basalt and a Waterfall!)
Iceland Slide Show ^
Posted on 07/10/2006 9:17:23 AM PDT by cogitator
Continuing in an Icelandic waterfall vein (which I'll continue at least one more week), I discovered pictures of this one -- Svartifoss. Those of you who've been regulars for the Geology Picture of the Week know that I've got a lot of sub-interests, two of which are columnar basalt and waterfalls. Well, Svartifoss is two for the price of one! The picture is a nice artistic capture; there are numerous digital snaps of Svartifoss at various flow levels.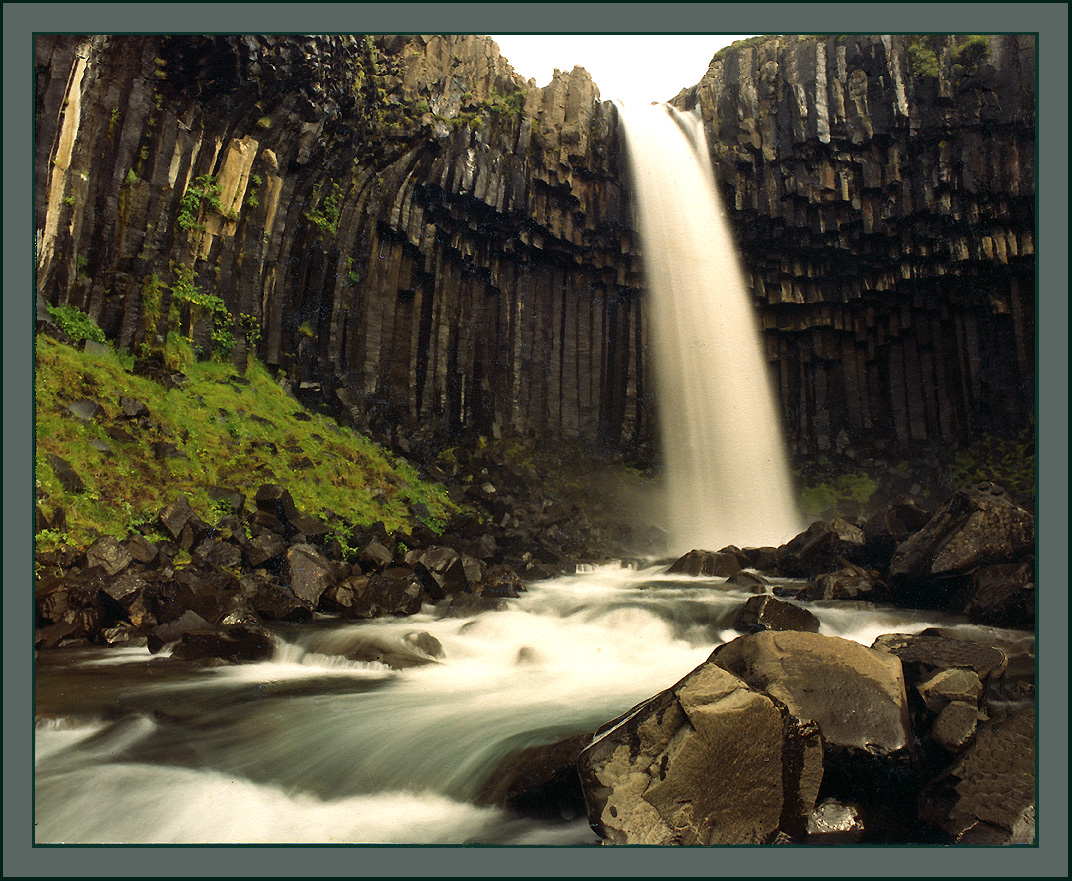 Source: http://www.seewald.com/
Svartifoss is located in the Skaftafell National Park. Map:
The linked page is where I found the map; it's got a Ring Road slide show of Iceland that might be of interest to anyone thinking about a trip. It'd be nice if I could be actually doing that...
And the tour has a preview of the waterfall I'll feature next week. Can you guess which one it is?

---
TOPICS: Arts/Photography; Education; Outdoors; Science; Travel
KEYWORDS: basalt; columnar; iceland; lava; waterfall
---
---
---
---
---
---
---
---