---
To: Alamo-Girl; albee; AnalogReigns; AnAmericanMother; Angelas; AniGrrl; annyokie; Aquinasfan; ...
Barrie Schwortz weighs in with his take on last week's National Geographic documentary "Is It Real? Secrets of the Shroud"... PING!
This article introduces a major update in Barrie's website Shroud.com done on July 31, 2007. Barrie's website is indispensable for students of the Shroud of Turin. It is the primary clearing house of scholarly and scientific articles published about the Shroud around the world.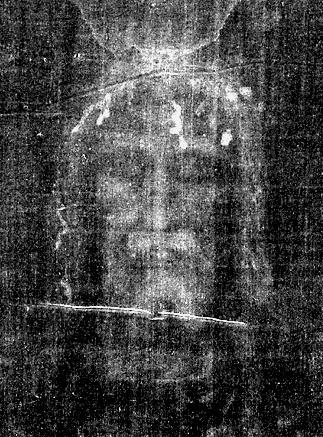 If you want on or off the Shroud of Turin Ping List, Freepmail me.
2
posted on
07/31/2007 11:42:04 PM PDT
by
Swordmaker
(Remember, the proper pronunciation of IE is "AAAAIIIIIEEEEEEE)
---
To: Swordmaker
To my great disappointment, they simply chose to ignore this critical evidence and dismiss it with a demeaning wave of the hand.
Sad, but not surprising. I gave up after 5 minutes.

6
posted on
08/01/2007 4:54:17 AM PDT
by
Aquinasfan
(When you find "Sola Scriptura" in the Bible, let me know)
---
To: Swordmaker
---
FreeRepublic.com is powered by software copyright 2000-2008 John Robinson