---
Geology Pictures of the Week, October 21-27, 2007: Fuji of the Aleutians (and more)
Stromboli Online: Volcanoes of Alaska ^ | October 2007 | Jurg Alean


Posted on 10/24/2007 7:09:33 AM PDT by cogitator

Just when you're wondering what to post for the Geology Picture of the Week, something new pops up. IN this case, some aerial shots of volcanoes in Alaska. The link above goes to the site; three examples below.

Augustine volcano (foreground), Iliamna on horizon

Fourpeaked Volcano's glacier descends to Cook Inlet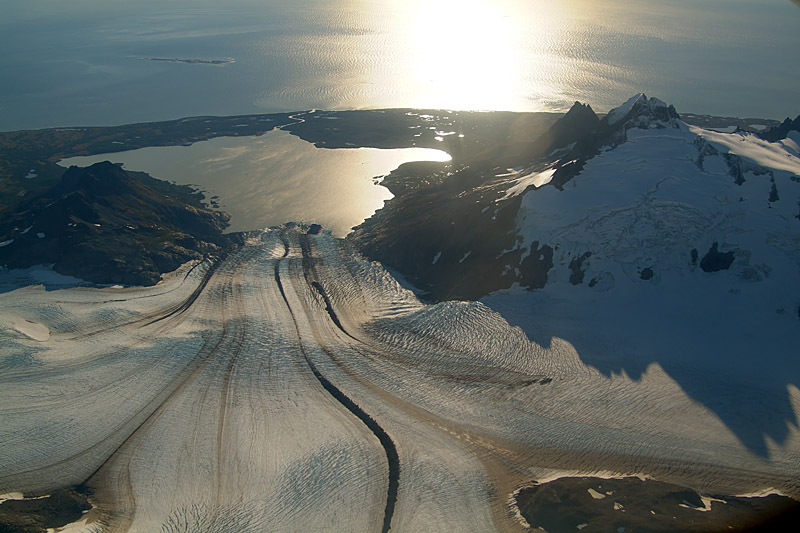 Shishaldin, Fuji of the Aleutians

---
TOPICS: Arts/Photography; Education; Outdoors; Science
KEYWORDS: alaska; glaciers; shishaldin; volcanoes

Good weather like this does not happen very often in the Aleutian Islands.

---
To: 2Trievers; headsonpikes; Pokey78; Lil'freeper; epsjr; sauropod; Miss Marple; CPT Clay; ...
---
To: cogitator
That is a great example of an orographic cap cloud on St. Augustine volcano.
....Bob
3
posted on
10/24/2007 7:17:52 AM PDT
by
Lokibob
(Some people are like slinkys. Useless, but if you throw them down the stairs, you smile.)
---
To: cogitator
Been there and they are beautiful to see. Thanks for the memories.
4
posted on
10/24/2007 7:47:48 AM PDT
by
geezerwheezer
(get up boys, we're burnin' daylight!!!)
---
To: cogitator
Amazing pictures! Very beautiful. Thanks for the ping! :)
5
posted on
10/24/2007 1:29:34 PM PDT
by
NRA2BFree
(Some elected people are alive only because it's illegal to kill them!!!)
---
To: cogitator
And they look so neat, so straight as little stripes on the glacier - until you get close......
Thanks!
6
posted on
10/24/2007 2:09:35 PM PDT
by
Robert A Cook PE
(I can only donate monthly, but Hillary's ABBCNNBCBS continue to lie every day!)
---
FreeRepublic.com is powered by software copyright 2000-2008 John Robinson