---
To: absolootezer0; AmericanMade1776; AppyPappy; april15Bendovr; arbooz; Aria; avacado; Bahbah; ...
CAPTION THIS PING

2
posted on
05/20/2008 9:36:46 AM PDT
by
Lucky9teen
(Note to McCain: The voters are not united FOR you, they are uniting AGAINST Clinton/Obama)
---
To: Lucky9teen
Come to my casino- No, No, come to our casino and bring
Charles Barkley!
---
To: Lucky9teen
[L:] A renegade Crow warrior attempts to scalp Barack's ears...
[R:] "Whew... THAT was a close one!"

---
To: Lucky9teen
Meanwhile, Michelle forges ahead with her plans...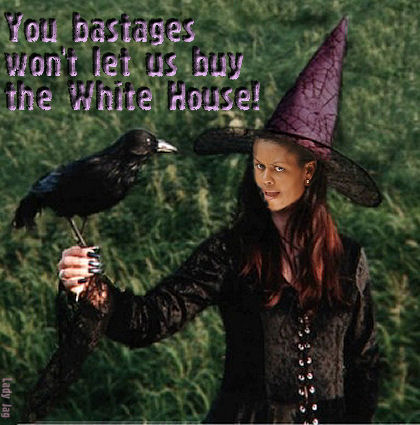 45
posted on
05/20/2008 12:42:57 PM PDT
by
Lady Jag
(You can contribute to FR any time at https://secure.freerepublic.com/donate)
---
FreeRepublic.com is powered by software copyright 2000-2008 John Robinson