---
To: eastforker
12
posted on
08/07/2008 11:30:59 AM PDT
by
eastforker
(Get-R-Done and then Bring-Em- Home)
---
To: eastforker
Get that heat on up to 325 -350 to start, that fat needs to cook down, and put on the brisket fat side up.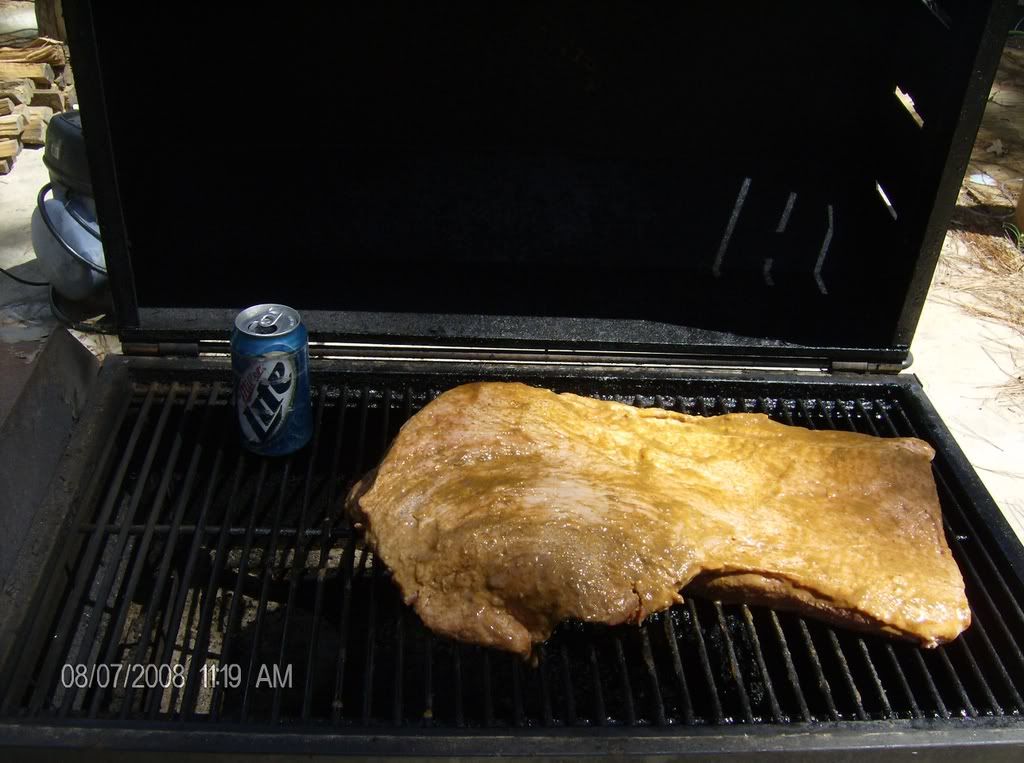 13
posted on
08/07/2008 11:33:05 AM PDT
by
eastforker
(Get-R-Done and then Bring-Em- Home)
---
To: eastforker
WOW!!!!
I am going to forward this to my son in California! He is a huge BBQ fan and loves to cook for his girl friend.
Thank you for all the work you did to share this with
us FReepers. :)
20
posted on
08/07/2008 11:42:56 AM PDT
by
tajgirvan
( Please Pray for Steve Godbold, Christian Missionary Kidnapped in Africa 10/11/07)
---
To: eastforker
Get the pit fired your choice of wood, oak, pecan,persimmon or mesquite, it is your taste buds
What do you have against hickory? And for the record, I ate like a pig at lunch today and this thread already has me hungry again.

---
FreeRepublic.com is powered by software copyright 2000-2008 John Robinson