---
****The Official Friday Silliness Thread****
Posted on 11/21/2008 4:54:47 AM PST by Lucky9teen
My parents used to tell me many ouvroustories to scare me into doing as I am told. And I'm not alone; almost all of us have heard some of these myths. Who knows, perhaps some of us still believe in them. Some of these myths may have some truth to them; some may be total hogwash. What is surprising, is that so many have survived until today.
I spent a while reading up on the more common myths, and found seven with which to entertain you.
Myth: Hair and fingernails continue to grow after death
Fact: Spooky, yes, but it is not true. The skin surrounding the hair and nails shrink after death. Worse, this part decomposes at a greater rate than the hair and nails. Hair and nails need hormones to grow, so, it's really only an illusion, albeit a freaky one.
Myth: Too many carrots will turn skin orange.
Fact: Hypercarotenemia, which is what happens when your skin starts glowing orange, does happen, but you would need a massive amount of carrots to effect this. Experts blame the beta-carotene from carrots for this condition. And even if it does happen, it is not harmful and does not need treatment. It does, however, take a couple of months before your skin is normal.
Myth: Cold, wet weather causes colds and flu
Fact: Even I sometimes believe the veracity of this. It just feels so 'right'. But the real truth is that we should blame viruses, not the cold weather. So feel free to walk around with wet hair and bare feet during winter. What's more, experts believe that staying inside more may make it easier to spread germs.
Myth: Eating sugar causes diabetes.
Fact: Suikersiekte, as many of us know this disease, may not be caused by eating too much sugar, no matter what your gran says. A lack of insulin causes diabetes, not regular sugar. So, if you eat cookie number 1001, you may still be quite healthy, and not at risk of diabetes. If your sugar intake increases, it means your calorie intake also rises. Obesity is a strong risk factor for Type 2 Diabetes.
Myth: Knuckle-cracking causes arthritis.

Fact: Perhaps your mother didn't like the sound of your knuckle-cracking. This may be why she insisted that it would cause arthritis. However, repetitive motion does wear down the joints and the cushioning that protects them. so perhaps knuckle-cracking isn't such a great idea because it may worsen osteoarthritis, though there's no evidence to suggest it plays a role in rheumatoid arthritis.
Myth: Chocolate causes acne.
Fact: Don't stop eating that chocolate you have in your hand. The foods you eat do not cause acne, although we could do with more research to confirm this. stress and hormones may also be culprits, but they only influence acne; they do not cause acne.
Myth: Touching a frog will cause warts.
Fact: Once, when I was very little, I touched a frog and my mother got upset, telling me I'll get warts on my hands. She tried to get me to take a whizz on my hand, but I politely declined.
Scientific evidence teaches us that the human papilloma virus, or HPV, which is a double-stranded DNA virus, causes warts. Poor frogs, they're not the transmitters, we humans are.
Myth: Worry and stress can turn your hair grey.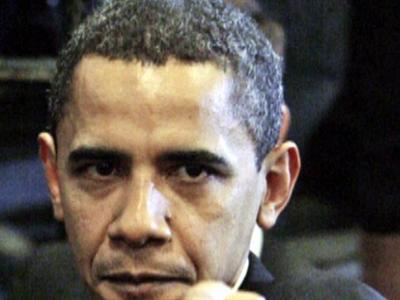 Fact: Regardless of how much stress you may experience, your pigment-producing cells stop working at a certain age. Talk about destiny. You do not have much influence over this, as they are genetically programmed to stop producing pigment some day. So mothers will no longer be able to blame their grey hair on their kids or husband.

---
TOPICS: Humor
KEYWORDS: myths; ofst; silliness
---
Navigation: use the links below to view more comments.
first 1-50, 51-97 next last
---
---
---
---
---
---
---
---
---
---
---
---
---
---
---
---
---
---
---
---
---
---
---
---
---
---
---
---
---
---
---
---
---
---
---
---
---
---
---
---
---
---
---
---
---
---
---
---
---
---
---
Navigation: use the links below to view more comments.
first 1-50, 51-97 next last
---
---