---
REAL PROOF THAT OBAMA WAS BORN IN KENYA (hint: look at keywords)
Internet | 12/3/08 | Self


Posted on 12/03/2008 5:29:17 PM PST by Blood of Tyrants

Finally! I have proof positive that Obama was born in Kenya!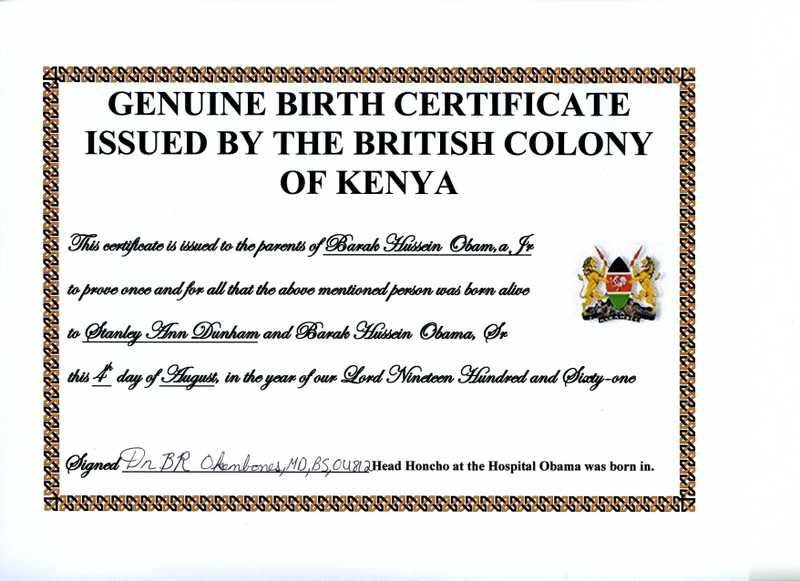 I guarantee that this will hold as much credibility in a court of law as the Rather National Guard letters or the COLB that Obama posed on Kos.

---
TOPICS: Humor
KEYWORDS: africanpressintl; alreadybinvetted; api; asrealasfactchecks; birth; birthcertificate; birthcertificategate; burdnofproofisobamas; certificate; danratheralert; doyouhavestanding; genuine; liarliarpantsonfire; mediablackout; obama; obamatransitionfile; obamatruthfile; photochop; theconstitutionrules; themanfromkenya; vetted; wheresthegop; whutzhehiding
---
Navigation: use the links below to view more comments.
first 1-20, 21-40, 41-45 next last
---
---
---
---
---
---
---
---
---
---
---
---
---
---
---
---
---
---
---
---
---
Navigation: use the links below to view more comments.
first 1-20, 21-40, 41-45 next last
---
---