---
Life vests for polar bears on melting ice
The Guardian ^ | Friday 14 November 2008 15.43 GMT


Posted on 03/27/2009 10:53:40 AM PDT by jmcenanly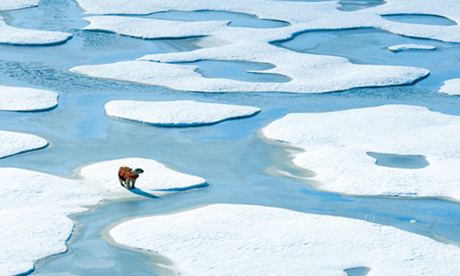 As the climate crisis mounts and Arctic icebergs slip away, polar bears are suffering starvation, population declines, and drowning as they must swim further and further to find food. Seeking to raise awareness for the endangered species' plight, ADDI Concepts has taken wildlife preservation literally by designing a life-vest for displaced polar bears struggling to stay afloat as their homes sink into the sea.
Polar bears are facing a bleak future as Arctic icebergs continue to melt and ancient shelves of ice collapse. The species inhabits only the Arctic Ocean and its surrounding areas, and they and can hunt consistently only from sea ice.

(Excerpt) Read more at guardian.co.uk ...
---
TOPICS: Humor
KEYWORDS: ecofreaks; globalwarmingscare; junkscience; moonbattery; polarbearsswim; pseudoscience
---
---
---
---
---
---
---
---
---
---
---
---
---
---
---
---
---
---
---
---
---
---
---
---
---
---
---
---
---
---
---
---
---
---
---
---