---
This thread has been locked, it will not receive new replies.
Locked on

06/25/2009 5:24:20 AM PDT

by Admin Moderator, reason:

Disclaimer: Opinions posted on Free Republic are those of the individual posters and do not necessarily represent the opinion of Free Republic or its management. This thread was restored due to dispute:
http://www.freerepublic.com/focus/f-backroom/2278987/posts



9/11 FEMA videographer at Ground Zero goes public
Silvia Cattori ^ | 22 June 2009 | The Voltaire Network


Posted on 06/24/2009 10:52:26 PM PDT by ThePythonicCow
Kurt Sonnenfeld : Exclusive interview
9/11 FEMA videographer at Ground Zero goes public
As official videographer for the U.S. government, Kurt Sonnenfeld was detailed to Ground Zero on September 11, 2001, where he spent one month filming 29 tapes: "What I saw at certain moments and in certain places ... is very disturbing!" He never handed them over to the authorities and has been persecuted ever since. Kurt Sonnenfeld lives in exile in Argentina, where he wrote « El Perseguido » (the persecuted). His recently-published book tells the story of his unending nightmare and drives another nail into the coffin of the government's account of the 9/11 events. Below is an exclusive interview by Voltairenet.


(Excerpt) Read more at silviacattori.net ...
---
TOPICS: Conspiracy; Foreign Affairs; Government
KEYWORDS: 911; 911truther; conspiracytheory; fema

The original link for this is

href=http://www.voltairenet.org/article160636.html

, however the voltairenet.org site seems to be down. I have found several sites offering snippets of the article. The one linked here seems to have a complete copy.

Be careful who you trust here. Someone is not telling the truth, big time, but I can make no claim to know who.

Some of the interesting claims by Kurt in this interview are that he has evidence that a large room sized vault of the CIA's most valued documents was found emptied under the rubble, presumably before the attack. Large chunks of the planes survived, such as landing tires, despite the claimed heat that took down the buildings. Other structural steel and concrete parts of the building were pulverized to a fine dust. And of course Building 7's sudden collapse is unaccounted for in the official version.

---
To: ThePythonicCow
"So who blew up the twin towers on 9-11?" - Kyle
"What do you mean? A bunch of pissed off Muslims." - Mr. Hardly
-South Park
2
posted on
06/24/2009 10:56:45 PM PDT
by
Tzimisce
(No thanks. We have enough government already. - The Tick)
---
To: ThePythonicCow; Admin Moderator
Please ditch this 9/11 Truther nonsense.
---
To: ThePythonicCow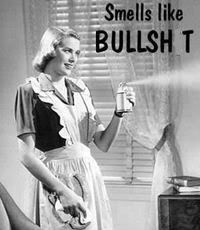 ---
FreeRepublic.com is powered by software copyright 2000-2008 John Robinson