---
To: Swordmaker; Fred Nerks; 75thOVI; aimhigh; Alice in Wonderland; AndrewC; aragorn; aristotleman; ...
37
posted on
11/02/2009 2:31:17 PM PST
by
SunkenCiv
(https://secure.freerepublic.com/donate/__Since Jan 3, 2004__Profile updated Monday, January 12, 2009)
---
To: SunkenCiv; Swordmaker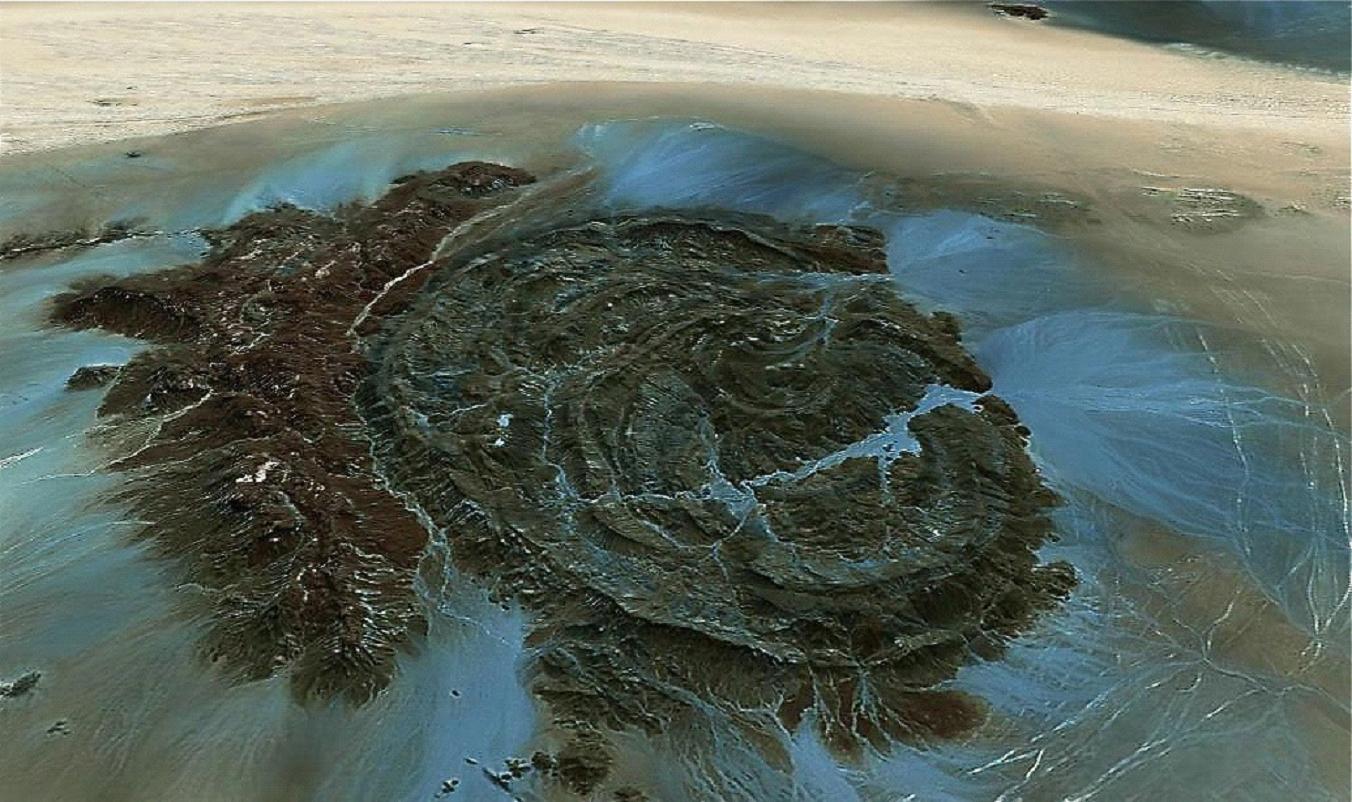 Granite multi-ringed structure, Sahara Desert, Libya. Original image credit: NASA/Landsat 7
Jebel Arkenu Apr 13, 2009
Some of the world's most unusual geography can be found across North Africa. Could it have been created by massive electric discharges in the recent past? The Libyan Desert is an empty wasteland and can support no human habitation. The central portion is exceptionally arid, where it rains less than once in thirty years. It is so dry and barren that NASA chose it as an experimental base of operations for the Viking lander project, since they considered it to most closely resemble the conditions on Mars. There are no roads or tracks, just the great open void.
Previous Thunderbolts Picture of the Day articles have described the strange landscapes across the African continent, as well as their anomalous attributes. Giant craters, deep cracks in the Earth, and lightning-like Lichtenberg figures etched into the terrain all point to events that do not lend themselves to uniformitarian explanations.
In 1932, British surveyor Patrick Clayton was the first European to explore the area where the borders of Egypt, Libya, and Sudan meet. As he crossed the Great Sand Sea, he ran over something that made crunching noises under his wheels. It turned out to be silica glass...

51
posted on
11/02/2009 5:15:59 PM PST
by
Fred Nerks
(fair dinkum)
---
FreeRepublic.com is powered by software copyright 2000-2008 John Robinson