---
**THE FR COLLEGE FOOTBALL LIVE THREAD Week 13: Rivalry Week**
Posted on 11/25/2009 9:32:16 AM PST by GOP_Raider
Hopefully you'll forgive me for being candid, but this week may not be my most well written thread of the season. Family is coming into town, I actually have to work on Thanksgiving, and I actually have an excuse to watch one of the Thanksgiving NFL games. But aside from that, it's that week of the season that encapsulates the spirit and tradition of college football. Of course, that means one thing here on the FR College Football Ping List: it's rivalry week!
Often our rivals perform the menial tasks associated with life: cleaning toilets, digging ditches, waiting our table at Chili's, and so on. Most rivalries were born out of various political, cultural, and socioeconomic fits of rage, but just as well, they carry the banner for your school, city, county, and even sometimes an entire state as we'll witness in this week's matchups. Let's get to them. (Note: the FReeper who comes up with the best taunt of their collegiate mortal enemy this week will win an autographed picture of yours truly, GOP_Raider. Or I'll just have to buy a beer for the winner, whichever would be worth more).
Texas vs Texas A&M (Thanksgiving, 8:00 pm) After much of the Lone Star State gets to watch their Cowboys probably beat my Oakland Raiders, there's this evening showdown of Texas football supremacy. Well, it probably is if you really do think that the Aggies are better than, say, TCU but that's a topic for another date and time. Now, unless you happen to be this guy, I can't imagine a lot of the 12th Man would think they would have a chance against a team that might win the national championship. But in the interest of fairness, I have noticed a few things about arguably the two most prominent schools in the state. Not the least of which is the fact the both schools mention the other in their fight songs. While not entirely unusual for a college fight song, the Aggie War Hymn does develop a wild hair and takes an entire verse to mock the institution called "t.u." in College Station.
Illinois vs. Cincinnati (Friday, High Noon) Who in their right minds would have thought that this game would be a warm up for the Bearcats instead of an important non-conference game this late into the season? I sure didn't. I also had no idea that Cincinnati would indeed have two very good QBs in Zach Collaros and Tony Pike. Perhaps no team since the Nebraska Cornhuskers of the mid 90s had such an embarrassment of riches at that position (although I think that those Husker teams had embarrassment of riches at every position). Seeing as how I have told this joke at least twice throughout the season, it may be time for you Illini out there to seriously consider snatching up the open domain name of www.fireronzook.com. There's also www.tellronzooktohisfacehesfired.com and www.hopeyoudidntsupporthepublicoption.com still available, so pick which one would be right for you.
Wyoming vs. Colorado State (Friday, 2:00 pm) Here we have the most contested rivalry west of the Mississippi in this the Battle for the Bronze Boot. During the Vietnam War, a CSU Army ROTC instructor named Cpt. Jeff Romero, Sr. wore the boot that you now see bronzed and contested today. Today, the ROTC of both schools are responsible for the Boot, and the reigning winner of the Boot will have their ROTC guard the Boot during the game. The veterans of Vietnam are honored, and each school's ROTC are prominently involved, which should offend hippies and liberal Democrats for at least a 700 mile radius. On the line for the Pokes is a shot at 6 wins and also to tie the Bronze Boot series that Wyoming had a stranglehold on until last season, when the Rams took the Bronze Boot series lead by a single game.
Alabama vs. Auburn (Friday, 2:00 pm) The Iron Bowl. An entire state where two schools have been disagreeing and fighting with each other since the Harrison Administration. For much of the first half of the 20th Century, the Tide and the Tigers refused to play each other. It quite literally took an act of Congress (albeit the Alabama House of Representatives) for the two to stop bickering about, among other things, 50 cents worth of expenses and play some football. Tiger head coach Gene Chizik may not have endeared himself to the diversitymongers who keep hoping and praying for some silly little quota they imposed for "African-American" coaches, a win by Auburn which could derail the hated Tide's national title hopes would probably make the hire and in turn this season much more palatable. Naturally, it's easy to surmise that Nick Saban and the Crimson Tide probably won't be looking ahead to the SEC Title Game. So if you live in the great State of Alabama, it would probably be a good idea not to schedule anything more important than an oil change on Friday, and if you can, put it off until at least Monday.
Nebraska vs. Colorado (Friday, 3:30 pm) Such as the refrain was during the early 70s, it's getting more and more likely that we won't have Dan Hawkins to kick around anymore in Boulder--certainly no reminders during press conferences that this is indeed Big XII football. There was a time though that CU victories against the Huskers were pretty rare. So rare in fact, that disco came and went and the Buffs didn't get so much as a single win against Nebraska. Nowadays, it's a little more competitive, even though both schools aren't quite what they once were. However, the Huskers already have their ticket punched to the Big XII Championship game and even a CU win here might not be enough to keep Hawkins around past the final gun. Perhaps the most vocal commentary came from a lot of people in my neck of the woods after last week's defeat to Oklahoma State where the consensus seemed to be "hate to say we told you so, Buffaloes".
Pitt vs. West Virginia (Friday, 7:00 pm) No other rivalry features the heated battle of city folk versus country folk quite like the Backyard Brawl. Strange as it may seem however, this isn't even the biggest game of the season for the Panthers (that would be next week's unofficial Big East Championship Game against Cincinnati). I suppose one could say here that if you can't find a way to beat the Mountaineers, you probably won't have a shot against the Bearcats. But, I think Pitt has a very solid team that's not getting a ton of attention right now. As for the Mountaineers, they are coming off of a bye just like the Panthers. But WVU was able to give the reigning Big East Champion Bearcats a scare two weeks ago, and with as good as Panther QB Bill Stull has been this year, Mountaineer QB Jarrett Brown can more than hold his own.
Nevada vs. Boise State (Friday, 10:00 pm) You may not know this, but the Broncos and the Wolf Pack have been doing battle for decades dating back to both schools days in the I-AA Big Sky Conference. In fact, one of the best games in the entire history of I-AA featured Nevada and BSu in the 1990 I-AA Semifinals. Two years ago, Wolf Pack QB Colin Kaepernick ran wild on the Bronco defense and nearly pulled off the upset win, but lost in the 4th overtime. This year, the Wolf Pack feature a very potent running game, not just from Kaepernick, but from RBs Luke Lippincott and Vai Taua. Not only would this be to keep the undefeated season alive for Boise State, but this features the top two teams in the WAC and the winner would be able to claim the title all to themselves.
(for Palmetto) Clemson vs. South Carolina (High Noon) In the original Confederate State of America, hostilities between the Tigers and the Gamecocks run deeper than my great uncle's irritation at CBS for cancelling "Gunsmoke". Political and social differences between the two to the point that former South Carolina House Speaker Solomon Blatt, Sr. said that USC should "build as many two year colleges over the state as rapidly as possible to prevent the expansion of Clemson schools for the Clemson people". Okay, then. The "Clemson people" have had a rather remarkable turnaround this season, especially when things looked to be falling apart after the Maryland loss. Carolina has had almost the opposite thing happen to them as the season has gone along, having lost three in a row and staring 6-6 right in the face.
(for Man50D and Biggirl) Syracuse at UConn (High Noon) Was last week's win against Notre Dame the biggest win in UConn football history? It would certainly be hard to argue to the contrary throughout the Nutmeg State. The run game for the Huskies was nothing short of remarkable against the Irish, as RB's Jordan Todman and Andre Dixon ran for a combined 244 yards and a couple of TDs. So now the Huskies are sitting at 5-5 and with one more win against a struggling Syracuse squad or a win against South Florida next week and UConn will be bowl eligible. After the death of Jasper Howard, after losing 3 games in a row by a grand total of 10 points, this would be one of the better stories of the entire season in college football.
Mississippi vs. Mississippi State (12:21 pm) In Starkville this week is the Egg Bowl, the contest signifying world domination in the State of Mississippi. As seems to be the case with a lot of schools throughout the Fruited Plain, Mississippi State started out as a quaint agricultural school known as Mississippi A&M. Not too impressed with the hotty toddy kind up in Oxford, the Bulldogs endure the taunts of being a backwater town with no indoor plumbing and lots of rednecks, although they may prefer the term "sophistication challenged". After being the recipient of a Robert Gibbs style mental lapse last week against LSU, the Rebels go into the Egg Bowl with some sense of confidence, after what Jevan Snead and Dexter McCluster were able to do. Dan Mullen and the Bulldogs could use some more cowbell, but I used that joke already this season, so you'll simply have to be content watching a struggling MSU defense try and stop the Wild Rebel.
Oklahoma State vs. Oklahoma (12:30 pm) What hasn't gone wrong for both of these teams this season? OU loses Sam Bradford in Week 1 and then loses him again, this time for good, against Texas. They would also wind up losing at Miami, Nebraska, and Texas Tech and now need this game to even become bowl eligible. Meanwhile, the Cowboys were looking to this as their breakout season after beating Georgia in the opener, and would then follow that up by losing at home to Houston. Dez Bryant ends up being ruled ineligible, they get destroyed at home to Texas, and what should be a pretty good season by anyone's standards might now be looked at by the Cowpoke faithful as a case of what might have been. And should Texas not screw things up somehow, there's still a pretty good chance that the Cowboys could still make it into a BCS game if they win Bedlam this year.
(for sean327) New Mexico vs. TCU (1:00 pm) Let's all give a big round of applause to the New Mexico Lobos for notching their first victory of the season last week against Colorado State! *applause* Now, the fortunate thing for UNM was that this, their final contest of the season more than likely wouldn't have produced that much needed first victory of the Mike Locksley era. Unless you're a history nerd like I am, this is far and away the best season in Horned Frog football history. So let me ask you this: who do you think this 12-0 TCU team should play in their bowl game, doesn't matter who it is? Would you want to see the Frogs take on the loser of the SEC title game in the Sugar Bowl or how about a possible matchup of the dominant TCU defense up against the option attack of Georgia Tech in the Orange Bowl? Or better still if Clemson wins the ACC, how about a TCU/Clemson rematch? It probably shouldn't happen, but I've seen stranger things than that in the great game of college football.
(for Bat_Chemist) Florida State vs. Florida (3:30 pm) You Seminoles out there are going to hate me for doing this, but I had to find out for myself if FSU really was at one point a women's college. When I think of women's colleges I think of places like Wellesley where the women don't wear bras or shave their legs. Curiousity got the best of me as it always does. So it turns out that the State of Florida created three colleges, and one of them happened to be the Florida State College for Women. We aren't entirely sure how many students at the Florida State College for Women "wore sensible shoes", but apparently there was more truth to that little bit of rivalry banter than I first thought. Getting back to football, has the talent gap between the Noles and the Gators really grown that far apart that quickly? It seems so hard to believe after the national title implications this game had over the past 15 years or so. But if this is really to be Bobby Bowden's swan song, do we remember him for his dominance of the ACC, or do we remember him for his most recent seasons? You Gators are more than welcome to choose the latter, but I for one will miss Coach Bowden and that from my casual observation, he always seemed to enjoy what he did for a living.
Arizona vs. Arizona State (3:30 pm) There might not be a more long suffering football fan base than that of the University of Arizona. Last week it was all right there for the Wildcats taking: a win against a high powered Oregon team and all of the sudden you'd have two games standing in your way to your first Rose Bowl appearance. And then...it wasn't meant to be, as Jeremiah Masoli and the Ducks simply took over on the final drive in regulation to send it into overtime and win it in double overtime. So while the run for the Roses may have all but ended, there's this little matter up in Tempe. Few things may say "gee, Dennis Erickson is way past his prime" quite like the Sun Devils currently sparkling 4-7 mark. I will take opposing arguments on that, especially if you are out there and think that ASU didn't have the talent, but certainly we should have expected better than 4 wins from this team, am I right?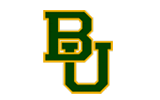 (for our FR TTU Contingent and TXBlair, too) Texas Tech vs. Baylor (6:00 pm) This week, the Bears and Red Raiders travel to the cathedral of all modern football facilities, the new Cowboys Stadium. Many of you in the Metroplex and beyond are perhaps annoyed with the fact that Jerry Jones decided to build this newfangled thing out in Arlington, but I can't say I blame him for doing it. (I say this having never set foot inside the old Texas Stadium). If I were in his position, I'd probably build some 300,000 seat monster stadium that would have all of the Cowboy cheerleaders on the roof and could be seen from space. As usual, I digress. Given what the Red Raiders had to replace coming into this season, one can be pleased with going for win #8 this week. But who knows what could have been with a healthy Steven Sheffield or even a more effective Taylor Potts?
Washington State vs. Washington (6:30 pm) So guess how many wins the Cougars and the Huskies have combined this season? 4. Guess how many wins Boise State has all by it's lonesome thus far? 10. The two questions I have for each of the contestants in this year's Apple Cup go something like this. How many of you out there look at a guy like Jake Locker and say something like "you know, he's kind of like the Dale Murphy of college football. He's been a great player on a bunch of bad teams." In keeping with that simile, Locker could still play in the Angels organization, which drafted him in the most recent first year player draft. And then there's Wazzu. I posted this question during last week's thread and I suppose now is as good of a time as any to ask it here: what happened to WSU? Was it really that long ago that the Cougs were playing in the Rose Bowl and opponents didn't want none of Pullman? Maybe it's just me getting old, I don't know.
Arkansas vs. LSU (7:00 pm) Here is the battle for the Golden Boot, which really isn't a boot so much as it is a scale representation of the states of Arkansas and Louisiana. Well, that and it looks like somebody's clubbed foot, but anyway, I've taken to reading the many message boards of the SEC over the past year. (Being single will do that to you). The best word I can use to describe this sort of rivalry would be "contrived". Recent games between the two have been competitive, yes, but there's not quite that seething hatred of each other that exists in other rivalries. Yet. The Hogs have made some tremendous strides as the season has gone along, and particularly with QB Ryan Mallett. Some of you out on the Bayou are wondering if and when Coach Les Miles will make similar strides with things like clock management, getting the field goal team out onto the field, and making sure that you don't give Verne Lundquist a stroke while he's doing play by play.
Georgia vs. Georgia Tech (8:00 pm) Dawg fans may choose to argue with me about this, but when was the last time we could go into the annual renewal of "Clean Old-Fashioned Hate" and say that the Yellow Jackets have the better team? We remember last year's game in Athens where in a game that featured everything except Noah rounding up Uga, the Ramblin' Wreck and their run game made the Dawgs look very silly defensively. A win here by Tech and my undying love for the option offense of head coach Paul Johnson will certainly continue unabated. However, if you Jacket and Dawg fans are going to fight with each other this week, try to avoid things like "nerd, geek, and D&D enthusiasts". That's still kind of a lingering memory for me from high school, so stay away from that or I'll write something to mock you using my old Texas Instruments TI-82 graphing calculator!
Notre Dame vs. Stanford (8:00 pm) We are to assume here for the sake of argument that Charlie Weis is on his way to the unemployment line. Let's also go with the premise that this is Notre Dame after all and that they have a huge vault of money somewhere near South Bend they can go swimming in like Scrooge McDuck. Unless America has some kind of Zimbabwe style runaway inflation in the near future, who do you look at if you're the Irish? Brian Kelly from Cincinnati? Maybe you want to surprise everyone and pick up current Cardinal head coach Jim Harbaugh on your way out of the Bay Area. Or there's that ever lingering scenario where Notre Dame makes the excursion to Gainesville, Florida and says to somebody like Urban Meyer, "if you take this job and you can get the Irish a national championship, we'll let you roll around in a pile full of $20 and $50 dollar bills." See, this is what happens, when you attempt to pull an all-nighter to write this thread. I told you this wouldn't be my best effort.
UCLA vs. USC (10:00 pm) You know you've been posting here for a long enough amount of time when you see a video like this and you ask yourself "self, I wonder how many of them aren't here legally?" Yeah, so well done, FReepers, it only took 7 years, but I'm officially one of you! So do any of you remember when Rick Neuheisel made his maiden voyage in Westwood/Pasadena and he declared that "The Football Monopoly in LA is Officially Over"? Well, maybe it isn't over so much as it's taking an intermission? The Men of Troy are set up well for the next few seasons, but what about this the annual battle for the Victory Bell? Do the Bruins have the capability to expose the Trojans weaknesses on defense? Who among us will get mad at me for posting pics of the USC Song Girls and the UCLA cheerleading squad?
We don't really have a Game of the Week this week per se, so I'll feature this game last.
UTAH vs. byU (5:00 pm) Many components go toward making a good rivalry, and chief among them is the fact that your sworn enemy is comprised of people like this. Yes, they really make it that easy for us. There's also this righteous indignation among the Coug congregation that those of us dressed in red are going to throw beer on you or perform something lewd in front of them. Okay, first of all, if I'm going to throw an alcoholic beverage at you, it's going to be something that might resemble tap water...Bud Light for example. I could go through the pretty extensive catalogue of Cougs Say The Darndest Things (and it is extensive), but here is how I break this game down.
This game might come down to how well the two quarterbacks, Jordan Wynn and Max Hall, do for their respective squads. Hall, the Coug signal caller, has put up very nice numbers as byU QBs often do. True freshman Jordan Wynn took QB duties for the Utes after Terrance Cain was pulled during halftime of the Wyoming game. (there might have been more to Cain's bad ankles than we may realize). The Utes will have to force turnovers as they did against byU last season, where Hall threw 5 INTs and coughed up the ball on the last play of the 3rd quarter. If the Ute offense can get a few sustained drives and get a few mistakes from Max Hall, this could be another feather in the Utes cap to finish the regular year at 10-2. But as is the case with recent games against the Cougars, just about anything can happen.
Enjoy your games and time with family this weekend.

---
TOPICS:
Sports
KEYWORDS:
collegefootball
---
Navigation: use the links below to view more comments.
first 1-20, 21-40, 41-60, 61-80 ... 241-249 next last
---
---
---
---
---
---
---
---
---
---
---
---
---
---
---
---
---
---
---
---
---
Navigation: use the links below to view more comments.
first 1-20, 21-40, 41-60, 61-80 ... 241-249 next last
---
---