---
Vanity - Question about Bersa Thunder .380 (gun porn)
n/a | 29 Nov 2009 | self


Posted on 11/29/2009 6:29:41 PM PST by Jonah Hex

Time for a Sunday night gun porn vanity. Now that .380 ACP is becoming more available, I'm considering another .380 ACP semi-auto for concealed carry/range plinking. I already have a Kel Tec P3AT, but a Bersa Thunder .380 caught my eye in the local funshop the other day. An Argentinian knock-off of the PPK, it looked and felt like a quality piece for the amount (about $299).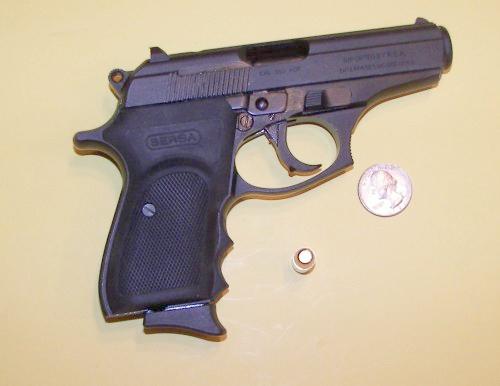 One down-side I see is the magazine disconnect. Any input from my fellow firearms enthusiasts?

---
TOPICS: Hobbies
KEYWORDS: 380; concealed; gun; pistol
---
Navigation: use the links below to view more comments.
first 1-20, 21-40, 41-56 next last
---
---
---
---
---
---
---
---
---
---
---
---
---
---
---
---
---
---
---
---
---
Navigation: use the links below to view more comments.
first 1-20, 21-40, 41-56 next last
---
---