---
(-:~ThE oFfIcIaL fRiDaY sIlLiNeSs ThReAd~:-)
Posted on 05/07/2010 5:44:06 AM PDT by Lucky9teen
1. My Mother taught me about ANTICIPATION...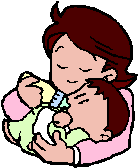 "Just wait until your father gets home."

2. My Mother taught me about RECEIVING....
"You are going to get it when we get home!"

3. My Mother taught me to MEET A CHALLENGE...
"What were you thinking? Answer me when I talk to you! Don't talk back to me!"

4. My Mother taught me LOGIC...
"If you fall out off that swing and break your neck, you're not going to the store with me."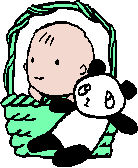 5. My Mother taught me MEDICAL SCIENCE...
"If you don't stop crossing your eyes, they are going to freeze that way."

6. My Mother taught me to THINK AHEAD...
"If you don't pass your spelling test, you'll never get a good job."

7. My Mother taught me HUMOR...
"When that lawn mower cuts off your toes, don't come running to me."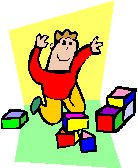 8. My Mother taught me how to BECOME AN ADULT...
"If you don't eat your vegetables, you'll never grow up."

9. My Mother taught me about GENETICS...
"You're just like your father."

10. My Mother taught me about my ROOTS...
"Do you think you were born in a barn?"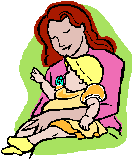 11. My Mother taught me about WISDOM OF AGE...
"When you get to be my age, you will understand."

And last but not least...

12. My Mother taught me about JUSTICE...
"One day you'll have kids, and I hope they turn out just like you....Then you'll see what it's like!"


Things Mom Would Never Say
1. "How on earth can you see the TV sitting so far back?"
2. "Yeah, I used to skip school a lot, too"
3. "Just leave all the lights on ... it makes the house look more cheery"
4. "Let me smell that shirt -- Yeah, it's good for another week"
5. "Go ahead and keep that stray dog, honey. I'll be glad to feed and walk him every day"
6. "Well, if Timmy's mom says it's OK, that's good enough for me."
7. "The curfew is just a general time to shoot for. It's not like I'm running a prison around here."
8. "I don't have a tissue with me ... just use your sleeve"
9. "Don't bother wearing a jacket - the wind-chill is bound to improve"


DIY, but Mom's Way
While assembling furniture, my friend Debbie asked her roommate's five-year-old son to bring her a screwdriver.

"Do you want a 'Daddy' screwdriver or a 'Mommy' screwdriver?" the little boy asked.

Confused but preoccupied, Debbie absentmindedly said, "Bring me a 'Mommy' screwdriver."

The child came back and handed her a butter knife.

Head of the Household
My husband, Jeff, and I incurred several problems while assembling our new computer system, so we called the help desk. The man on the phone started to talk to Jeff in computer jargon, which confused us even more.

"Sir," my husband politely said, "please explain what I should do as if I were a four-year-old."

"Okay," the computer technician replied. "Son, could you please put your mommy on the phone?"

Peace and Quiet
Aunt Karen is the mother of two high-spirited young girls. When I called her one morning, our conversation was constantly interrupted by the din of kids screaming and chasing each other. "Could you hold on for a moment?" my aunt finally asked, putting down the phone.

Within ten seconds all I could hear was absolute silence. Then, "Okay, I'm back."

"But it's so quiet!" I exclaimed. "You must have complete control over those two."

"Not really," my aunt confessed wearily. "I'm in the closet."

Mom's Where
One evening after dinner, my five-year-old son Brian noticed that his mother had gone out. In answer to his questions, I told him, "Mommy is at a Tupperware party."

This explanation satisfied him for only a moment. Puzzled, he asked, "What's a Tupperware party, Dad?"

I've always given my son honest answers, so I figured a simple explanation would be the best approach. "Well, Brian," I said, "at a Tupperware party, a bunch of ladies sit around and sell plastic bowls to each other."

Brian nodded, indicating that he understood this curious pastime. Then he burst into laughter. "Come on, Dad," he said. "What is it really?"



Nap Time Notes

You turn the knob of the front door and push.
The door gives about a foot before meeting resistance. You have to slide in sideways through the opening to enter the family room. It's dark except for the light given off by the television. Credits from some animated classic roll by. Stumbling over a building block castle, you reach the end table and turn on the lamp.

Big mistake.
Now you have a full view of the entire family room. Toys and school clothes cover the floor. An assortment of uncoastered half full pop cans line the coffee table. Sighing, you look around for the remote. Unable to locate it you try a manual shut down of the VCR and TV. The finger you hit the rewind button with is covered in...oh no, peanut butter. You go to the kitchen to get a dish cloth wondering what became of the nutritious, if not delicious, casserole that was supposed to be dinner.

Another big mistake.
The more aptly named mess hall is in worse shape than the family room. The table is topped with U-shaped sandwich crusts and milk ringed cups. Someone obviously tried finger painting with grape jelly on the high chair tray. After clearing the table you try loading the dishwasher only to find a black gooey casserole in the plate rack. Tackling the kitchen in the morning seems like a better plan. You head for the bathroom.

Big mistake number three.
Little blue blobs of bubblegum toothpaste line the sink. The tub is filled with soap scum and toys. Wet washcloths dangle and drip over the shower curtain rod. Disgusted, you leave the bathroom. In the hallway you notice a pale illumination coming from the bedroom. The familiar sounds of fingers on a keyboard and a mouse clicking greet your ears. You step over your husband's shoes and socks.

"Hi Hon. How was your Mom's night out?"
"Fine... What happened here?"
"The usual. Dinner, bath and bed," he reports. "Oh, the casserole got a little burned. I guess I didn't hear the timer go off." He looks up from the monitor. "But, I took care of it. Fed the girls some PB & J...Even put the casserole thingy in the washer."
(Is that pride you see in his face?)
"But, the house..."
"I know, it's a little messy. I started to pick up, but the baby started getting fussy. When I finally got her quiet,
it was bath time..."
('Welcome to my world,' you think.)
"The other two were so keyed up tonight. I don't know what their problem was, but it took forever for them to settle down and go to sleep."
"That'll happen when they have sugar sandwiches for supper."
(Did I say that out loud?)
"Other than that, no problem. I don't know why you make such a big deal about staying home all day with the kids."
Your eyes glaze over. Your fists clench. Your world turns red.
"Hon?...What is it, dear?....Liz?...NOoooooo!!!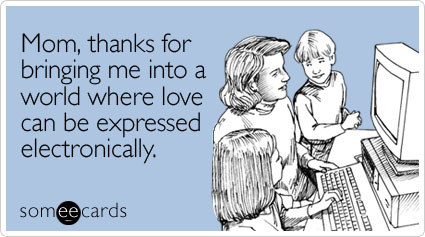 ---
TOPICS: Humor
KEYWORDS: friday; mom; ofst; silliness
---
Navigation: use the links below to view more comments.
first 1-20, 21-40, 41-60, 61-80 ... 101-109 next last
---
---
---
---
---
---
---
---
---
---
---
---
---
---
---
---
---
---
---
---
---
Navigation: use the links below to view more comments.
first 1-20, 21-40, 41-60, 61-80 ... 101-109 next last
---
---