---
---
To: JoeProBono
Of course they violated his rights, it is called the first amendment. The government, no matter what form it takes, has no jurisdiction or authority to forbid people to display or wear artifacts of their religion.
---
To: JoeProBono
Hey! I've got an idea!

Instead of punishing the Catholic kid wearing them for religious reasons, why not beat the shit out of the gutless little heathen gang-bangers for
hiding
behind them as a 1st Amendment right?
Nah. That would make too much sense for 21st century Homo Sapiens. The perpetrator is the victim now, and all that inverted twaddle.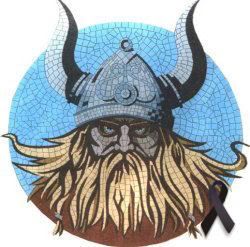 "But know this, that in the last days perilous times will come: for men will be lovers of themselves, lovers of money, boasters, proud, blasphemers, disobedient to parents, unthankful, unholy, unloving, unforgiving, slanderers, without self-control, brutal, despisers of good, traitors, headstrong, haughty, lovers of pleasure rather than lovers of God, having a form of godliness but denying its power. And from such people turn away, for his name is Obama."
---
To: JoeProBono
The forgotten clause:
"or prohibiting the free exercise thereof."

5
posted on
06/01/2010 4:24:20 PM PDT
by
Jacquerie
(We should therefore make the best use of what has been already discovered - Aristotle)
---
FreeRepublic.com is powered by software copyright 2000-2008 John Robinson