---
GERMANS AT THE MARNE, PARIS BARRICADED; BRITISH RAID LIBYA, ITALIANS BOMB MALTA (6/12/40)
Microfiche-New York Times archives, McHenry Library, U.C. Santa Cruz | 6/12/40 | C. Brooks Peters, Harold Denny, Herbert L. Matthews, Camille M. Cianfarra, Hanson W. Baldwin


Posted on 06/12/2010 5:42:17 AM PDT by Homer_J_Simpson

1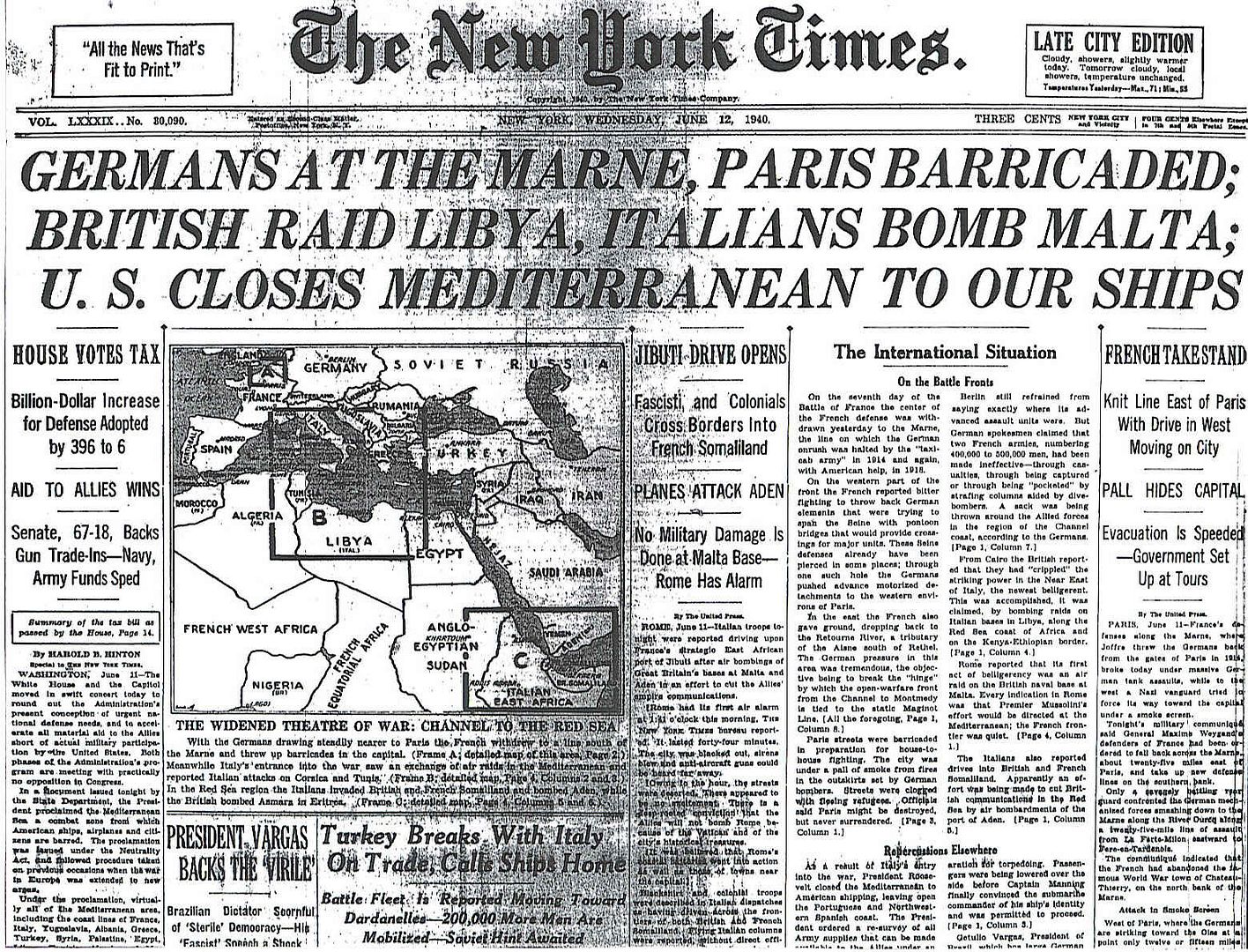 2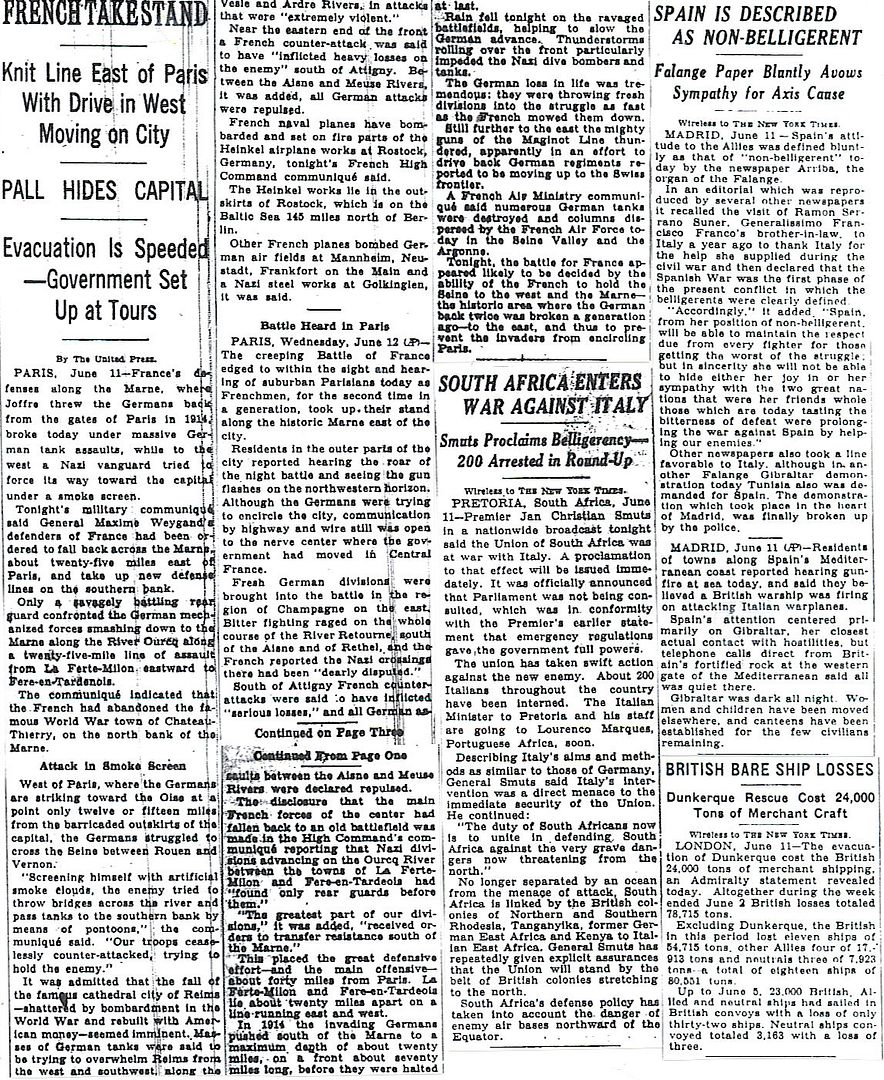 3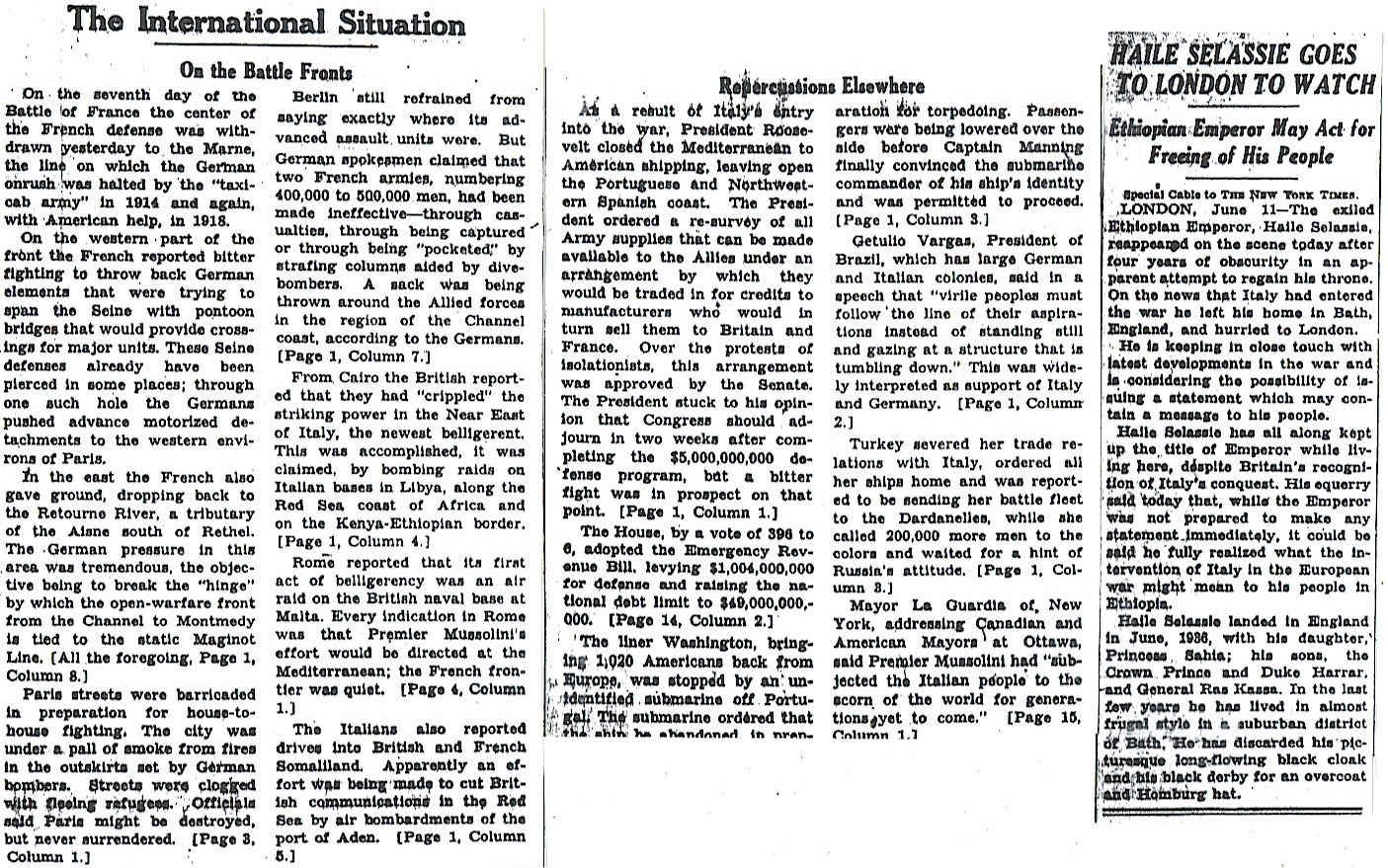 4
5
6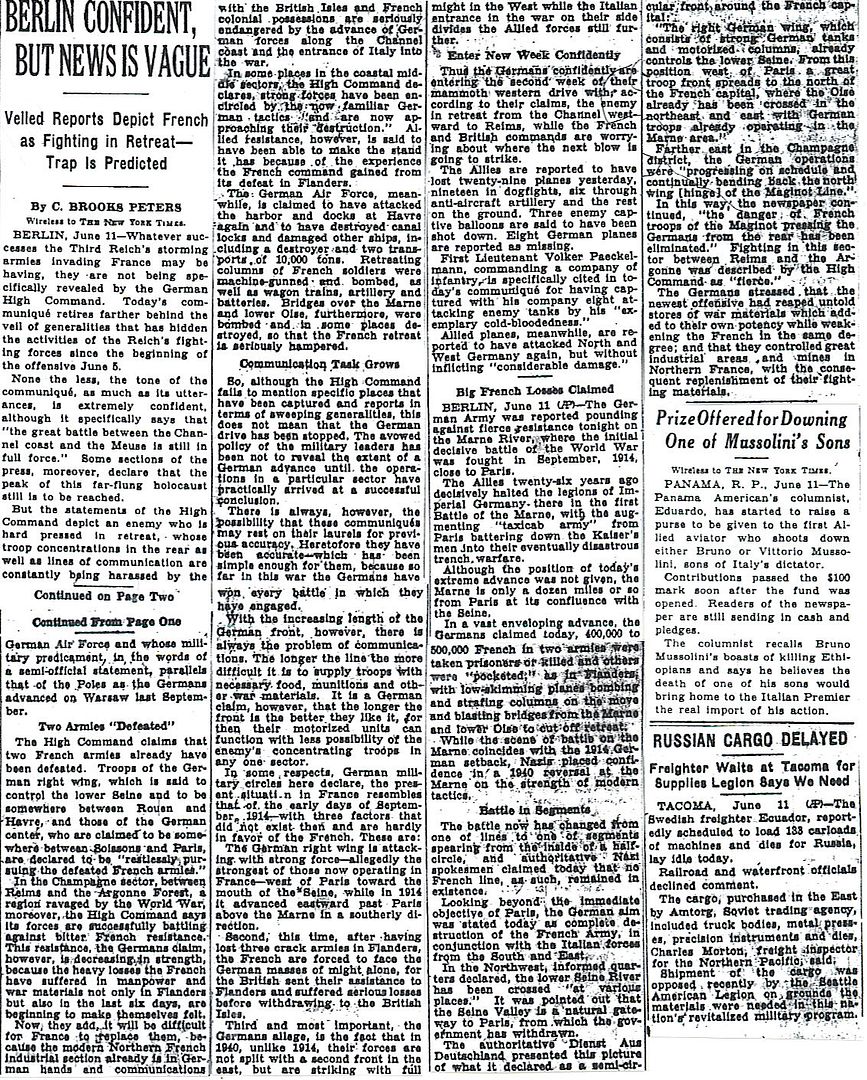 7
8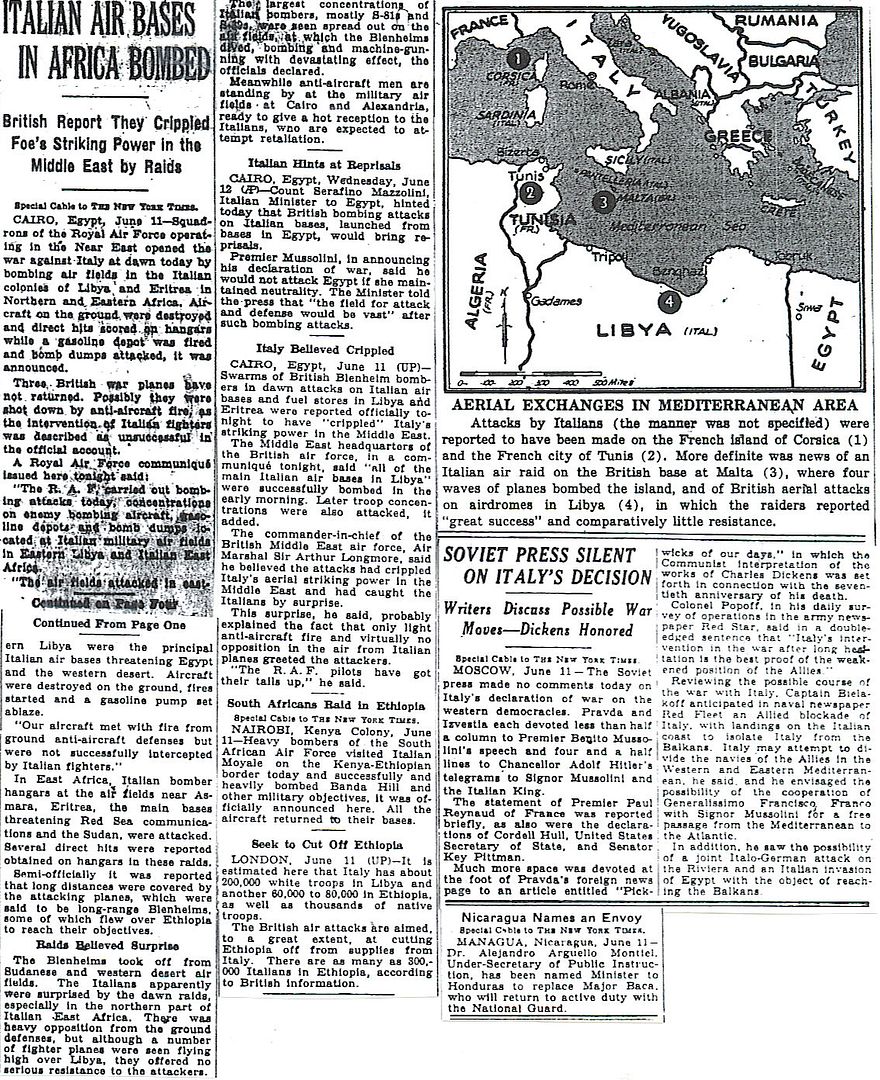 9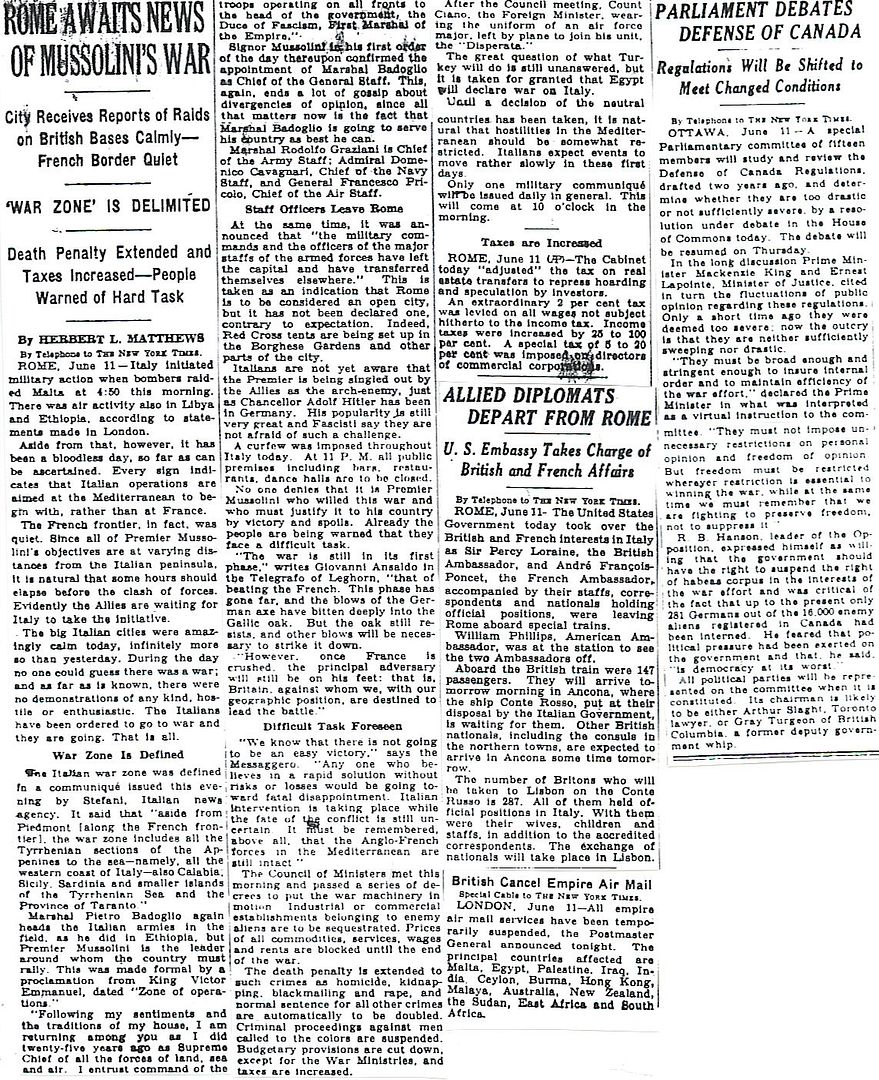 10
11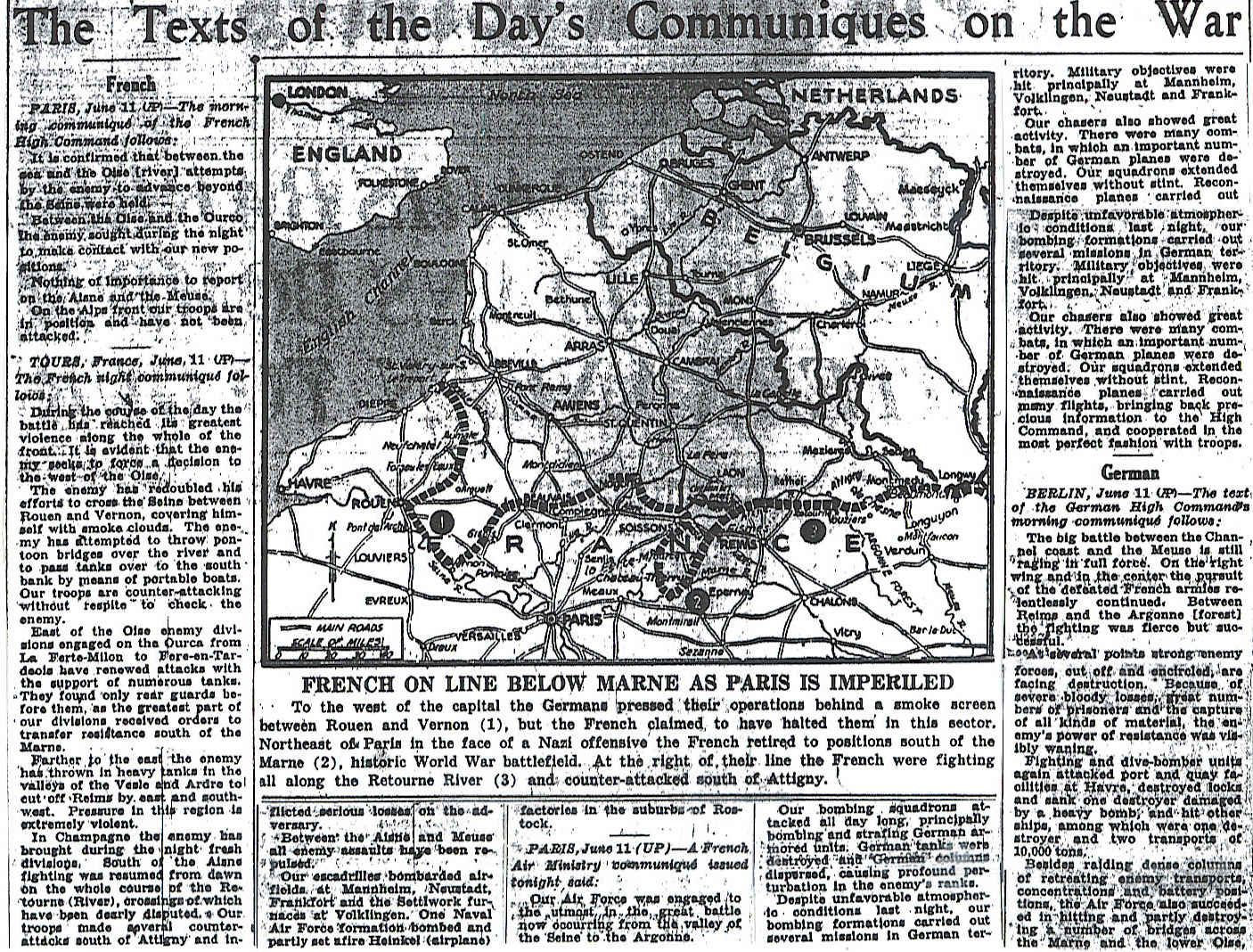 12
---
TOPICS: History
KEYWORDS: catholic; milhist; realtime; worldwarii
---
Navigation: use the links below to view more comments.
first previous 1-20, 21-22 last
---
To: MadMitch; GreenLanternCorps
That's a very interesting article. Thanks MadMitch. I think it would be worthwhile to look at this closer. Some of these men who were POWs and marched to Thorne, Poland definately are within their rights to believe that they were abandoned and there very well could be right.
The 51st Highland Division's own web sight doesn't report it that way and has a copy of General Fortune's directive to the men of the 51st on the 11th which states:
"The Navy will probably make an effort to take us off by boat, perhaps to-night, perhaps in two nights. I wish all ranks to realise that this can only be achieved by the full co-operation of everyone. Men may have to walk five or six miles. The utmost discipline must prevail.

Men will board the boats with equipment and carrying arms. Vehicles will be rendered useless without giving away what is being done. Carriers should be retained as the final rearguard. Routes back to the nearest highway should be reconnoitred and officers detailed as guides. Finally, if the enemy should attack before the whole force is evacuated, all ranks must realise that it is up to them to defeat them. He may attack with tanks, and we have quite a number of anti-tank guns behind. If the infantry can stop the enemy's infantry, that is all that is required, while anti-tank guns and rifles inflict casualties on armoured fighting vehicles."
Of course saying that the navy is "probably going to make and effort to take us off by boat" doesn't mean that they did. The history does say that the Navy showed up on the 10th, but no one was there. Here's how it is reported on the 51st's website:
After arriving in the harbour on the 10th and finding no one there the Navy had withdrawn on the 11th and after coming under air attack pulled further out to sea. When the order came to carry out the evacuation it was too late. A combination of fog obscuring the coast, the loss of several boats and the fact that the enemy occupied the cliffs overlooking the town made evacuation impossible.
I guess it would be worth it to see what is in the British Naval records about this. At any rate it appears that an evacuation by sea would have been extremely difficult at best so on the surface it is hard to tell if it was tried and found to be too difficult, or just decided that it couldn't be done. If I get some time at some point, I might revisit this.

General Major Rommel with Major General Fortune

21
posted on
06/13/2010 7:54:44 PM PDT
by
CougarGA7
(In order to dream of the future, we need to remember the past. - Bartov)
---
To: CougarGA7; MadMitch; GreenLanternCorps
I forgot to post a link to the 51st's site. Sorry about that.
22
posted on
06/13/2010 8:14:15 PM PDT
by
CougarGA7
(In order to dream of the future, we need to remember the past. - Bartov)
---
Navigation: use the links below to view more comments.
first previous 1-20, 21-22 last
---
---
FreeRepublic.com is powered by software copyright 2000-2008 John Robinson