---
(-:~ThE oFfIcIaL fRiDaY sIlLiNeSs ThReAd~:-)



Posted on 08/27/2010 6:29:57 AM PDT by Lucky9teen





Just Because Day


When : August 27th

Today is Just Because Day. Finally, you have a chance to do something without a rhyme or reason. Most often in life, we do things because we have to, or we want to, or it's expected of us. None of those reasons apply today.

Is there something you'd like to do, but there isn't a reason or logic for doing it? Well, today is the day to go out and do something "just because". It is most enjoyable if it is an uncommon, or unexpected activity or action. Perhaps, you have something in mind. If not, just go with the first thing that comes to your mind. "Just because" activities often come from a "whim" or a "what if I" type of thought. We know you will quickly get the hang of this day, and have a lot of fun with it.



To get you started, here are some of our suggestions for Just Because Day :

* Take an unplanned day of vacation



* Visit someone you haven't seen in a while



* Knock on someone's door and compliment them for their great lawn



* Skip, don't walk



* Spin a wheel, and bicycle in the opposite direction of where the arrow points.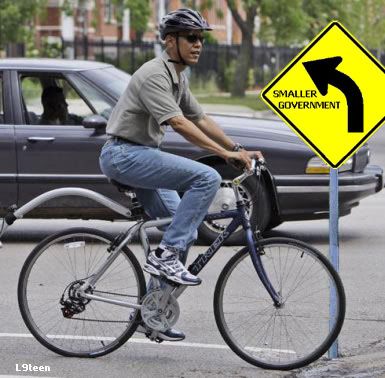 * Buy something you don't need.



* Jump in a puddle



* Walk backwards

---

I recently submitted a building permit application for a new house.



It was going to be 100 ft. tall and 400 ft. wide with 9 gun turrets at various heights and windows all over the place and a loud outside entertainment sound system. It would have had parking for 200 cars and I was going to paint it snot green with pink trim.



The City Council told me to forget about it.



So, I sent the application in again, but this time I called it a Mosque.

Work starts on Monday.




Why are terrorists suicidal?

Wondering why Muslim terrorists are so quick to commit suicide? No Jesus, no Christmas, no television, no cheerleaders, no car races, no football, no soccer, no pork BBQ, no hot dogs, no burgers, no chocolate chip cookies, no lobster, no nachos, no beer nuts, no alcoholic beverages!

Rags for clothes and towels for hats. Constant wailing from the guy next-door because he's sick and there are no doctors. Constant wailing from the guy in the tower. On your knees facing east most of the day. More than one wife. You can't shave. Your wives can't shave. You can't shower to wash off the smell of donkey cooked over burning camel dung. Your bride is picked by someone else. She smells just like your donkey. Then they tell you that when you die it all gets better!

I mean, really, is there a mystery here?

---
TOPICS: Humor
KEYWORDS: forgiveness; justbecause; ofst; silliness
---
Navigation: use the links below to view more comments.
first 1-20, 21-40, 41-60, 61-80 ... 121-122 next last
---
---
---
---
---
---
---
---
---
---
---
---
---
---
---
---
---
---
---
---
---
Navigation: use the links below to view more comments.
first 1-20, 21-40, 41-60, 61-80 ... 121-122 next last
---
---