---
Where is "Captain Obvious"? Like who did not see this one coming?

---
To: Wile E Coyote Genius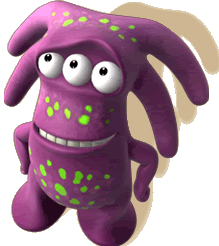 yeah, good luck with that...
2
posted on
12/04/2010 6:26:33 PM PST
by
Chode
(American Hedonist - *DTOM* -ww- NO Pity for the LAZY)
---
To: Wile E Coyote Genius
Could this not be enforced by requiring sex offenders to report to their ISP and flagging their IP address?
---
To: Wile E Coyote Genius
The easy answer to this is to simply deny convicted sex offenders access to devices that access the internet.
It can and does happen. For example, sex offenders in Oregon, can be restricted from owning or using ANY device that is capable of accessing the internet for the length of their post prison supervision or parole.
This can be and is verified by the parole/PPS officer that will inspect the address requested as a release address and if there are devices that violate these restrictions they must be removed from the household BEFORE the offender is allowed to live there.
This law is easy to enforce as a condition of probation, parole or post prison supervision and the idea that its "to big a job" to monitor whether a sex offender is using myspace or facebook is just a whiny cop out for those jurisdictions that are unwilling to simply ban the ownership or use of these devices by sex offenders.
And before anyone cries "unconstitutional government restrictions" I would remind them that the banning of felons from possessing or owning "firearms" has been upheld time and again.
These offenders use a computer like a weapon, preying on children online and I for one, have NO problem denying ANY sex offender access to the internet for the rest of their miserable lives.

4
posted on
12/04/2010 6:29:12 PM PST
by
The_Pickle
("We have no Permanent Allies, We have no Permanent Enemies, Only Permanent Interests")
---
To: Wile E Coyote Genius
lol!!!
Only government would be so insane to create such a rule. Only the media would be so stupid to write an article acting all shocked about it.....
If someone is so dangerous that their freedom needs to be restricted after they get out of prison, then they should still be IN prison.
5
posted on
12/04/2010 6:30:34 PM PST
by
KoRn
(Department of Homeland Security, Certified - "Right Wing Extremist")
---
To: Wile E Coyote Genius
If somebody is such a threat that they have to be banned from the Internet, perhaps they should still be in jail.
---
FreeRepublic.com is powered by software copyright 2000-2008 John Robinson