---
Case of young man tied to wall sparks national debate in Netherlands
CNN world ^ | January 23, 2011 1:41 p.m. EST | CNN wire


Posted on 01/23/2011 5:25:54 PM PST by sten

Case of young man tied to wall sparks national debate in Netherlands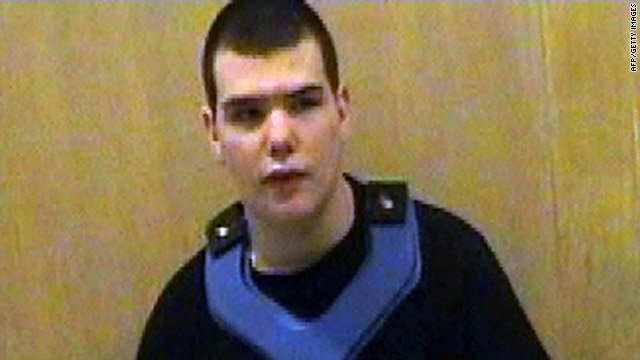 (CNN) -- A Dutch documentary about a mentally ill and potentially dangerous 18-year-old has prompted lawmakers in the Netherlands -- amid national outrage -- to re-examine the treatment of those in psychiatric care.
The documentary, which was produced by the Lutheran-run Evangelical Broadcasting Company and aired on public television Tuesday, followed Brandon van Ingen, a patient at a mental hospital in Ermelo. Since 2007, van Ingen has spent part of his days tethered to a wall due to the danger he poses to others, according to State Secretary for Public Health Marlies Veldhuijzen van Zanten-Hyllner.

(Excerpt) Read more at cnn.com ...
---
TOPICS: Humor; Weird Stuff
KEYWORDS: ducttape
---
---
---
---
---
---
---