---
To: Allegra
Lakeisha meaning and name origin
Lakeisha \l(a)-kei-sha\ as a girl's name is pronounced lah-KEE-shah. Possibly variant of Hebrew Kezia meaning "cassia tree", via Keesha and Keisha. Lakeisha and its variant forms are also rhyming variants of Leticia or from the combination of La- with Aisha (Arabic) "alive and well". The French prefix La- was first added by free people of color in Louisiana and has become a popular naming trend among African Americans. Also possibly (Swahili) "favorite one".
Lakeisha has 14 variant forms: Lakeesha, Lakecia, Lakesha, Lakeshia, Laketia, Lakeysha, Lakicia, Lakiesha, Lakisha, Lakitia, Laquisha, Lekeesha, Lekeisha and Lekisha.
Baby names that sound like Lakeisha are Laquesha and Lacacia.
View a list of the 3 names that reference Lakeisha.

---
To: Zuben Elgenubi
This particular segment of the public wouldn't knowingly reference Hebrew is their life depended on it. Come to think of it, I just yesterday came across one of the MOA rituals which sort of spells out the distance between anything Hebrew and those folks. I'll put it up when I get around to it :).
---
To: Zuben Elgenubi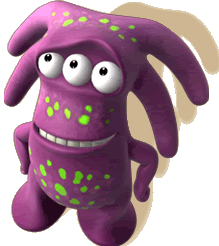 made up names because the females that bore them were either too stooopid or too lazy to actually look up REAL african names in the first place...
51
posted on
05/18/2011 2:54:04 PM PDT
by
Chode
(American Hedonist - *DTOM* -ww- NO Pity for the LAZY)
---
FreeRepublic.com is powered by software copyright 2000-2008 John Robinson