---
Color Red Increases the Speed and Strength of Reactions
University of Rochester ^ | June 2, 2011 | Unknown


Posted on 06/03/2011 10:36:24 AM PDT by decimon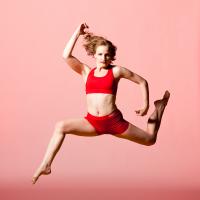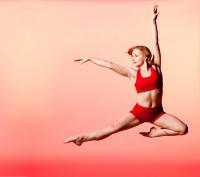 University of Rochester
What links speed, power, and the color red? Hint: it's not a sports car.
It's your muscles.
A new study, published in the latest issue of the journal Emotion, finds that when humans see red, their reactions become both faster and more forceful. And people are unaware of the color's intensifying effect.
The findings may have applications for sporting and other activities in which a brief burst of strength and speed is needed, such as weightlifting. But the authors caution that the color energy boost is likely short-lived.
"Red enhances our physical reactions because it is seen as a danger cue," explains coauthor Andrew Elliot, professor of psychology at the University of Rochester and a lead researcher in the field of color psychology. "Humans flush when they are angry or preparing for attack," he explains. "People are acutely aware of such reddening in others and it's implications."
But threat is a double-edged sword, argue Elliot and coauthor Henk Aarts, professor of psychology at Utrecht University, in the Netherlands. Along with mobilizing extra energy, "threat also evokes worry, task distraction, and self-preoccupation, all of which have been shown to tax mental resources," they write in the paper. In earlier color research, exposure to red has proven counterproductive for skilled motor and mental tasks: athletes competing against an opponent wearing red are more likely to lose and students exposed to red before a test perform worse.
"Color affects us in many ways depending on the context," explains Elliot, whose research also has documented how men and women are unconsciously attracted to the opposite sex when they wear red. "Those color effects fly under our awareness radar," he says.

(Excerpt) Read more at rochester.edu ...
---
TOPICS: Health/Medicine; Science; Sports
KEYWORDS: color; colors; red
---
---
---
---
---
---
---
---
---
---
---
---
---
---
---
---
---
---