---
Old Senile Barking Moonbat explodes into rage!(LOLZORS!)
YOUTUBE ^
Posted on 10/15/2011 11:31:48 AM PDT by mainestategop
HA! HA! HA! HA! HA! HA! http://www.youtube.com/watch?v=KZr7KP2UODQ
This guys is angry at congress but says nothing about the failure of Obama!

---
TOPICS: Cheese, Moose, Sister; Conspiracy; Miscellaneous; Weird Stuff
KEYWORDS: congress; crybaby; democrats; epicfail; fbombs; liberals; moonbat; obamafail; occupywallstreet; rage; scapegoating; scapegoats; socialists; teaparty; violence; whiner
---
Navigation: use the links below to view more comments.
first previous 1-20, 21-26 last
---
To: Past Your Eyes
Shoot. Now I have to go wash out my computer with Lysol and steam. And after only 15 seconds.
(I would have let it run, but this is a new computer, and I don't want to have to explain to my daughter why her gift melted into a puddle of plastic and steel on my desk so soon after she bought it for me.)

---
To: mainestategop
we're coming for you, and we're going to exterminate you like the stinking little insects you are".
bring it you raving foaming at the mouth lunatic,me and the M1 Garand will be waiting

---
To: mainestategop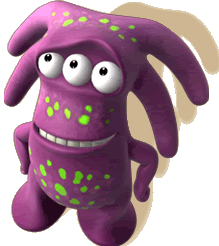 feh...
23
posted on
10/15/2011 1:35:04 PM PDT
by
Chode
(American Hedonist - *DTOM* -ww- NO Pity for the LAZY)
---
To: Arrowhead1952
You lasted a full half minute longer than I did.
Not a record I am proud of!

24
posted on
10/15/2011 3:49:29 PM PDT
by
Michael.SF.
(When you hear hooves, think horses, not zebras.)
---
To: AdmSmith; AnonymousConservative; Berosus; bigheadfred; Bockscar; ColdOne; Convert from ECUSA; ...
25
posted on
10/15/2011 3:57:51 PM PDT
by
SunkenCiv
(It's never a bad time to FReep this link -- https://secure.freerepublic.com/donate/)
---
To: mainestategop
He posted his script, leaving out the profanity.
He's a moron. What else is new?
Mark
---
Navigation: use the links below to view more comments.
first previous 1-20, 21-26 last
---
---
FreeRepublic.com is powered by software copyright 2000-2008 John Robinson