---
(-:(-:(-:THE OFFICIAL FRIDAY SILLINESS THREAD:-):-):-)
REALLY COOL UMBRELLA ART ^
Posted on 02/10/2012 4:59:55 AM PST by Lucky9teen
Goooooooood Morning Freepers......

Rise and shine and get on your silliness game face folks, it's gonna be a tough one out there today.

And to get ya'll in the mood, I'm spinning some tunes for ya. Here's a classic hit, that'll get you going.

And here's a a rockabilly remake, it's sure to get you singing along.

But wait, here's one, that'll be sure to make you giggle...

Now get on out there and get your silliness on. And while you do, you can pump it up to this...

And one more classic hit, to get you going....you just don't hear this great kind of music anymore.


Umbrella Day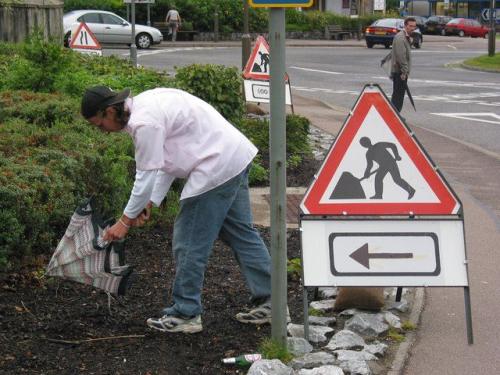 When : Always February 10th
Umbrella Day is in honor of one of the world's most invaluable inventions. On a rainy, day, we are sure glad that someone was smart enough to invent it. It's also increasingly popular to use umbrellas to shade ourselves from harmful UV radiation, and the heat of the sun.
Umbrellas come in all sorts of sizes, colors, shapes, and, designs. Businesses and organizations use them for advertising. The smallest umbrellas fit inside a purse or glove compartment. Golf umbrellas are popular sizes. Then, there are lawn and beach umbrellas. There's one (or two) made just for you.
Celebrate Umbrella Day in a couple of ways. First, make sure your umbrella is handy. Second, use it, or walk around with it. If you don't have an umbrella, isn't it time to get one?
---
TOPICS: Humor
KEYWORDS: friday; ofst; silliness; umbrella
---
Navigation: use the links below to view more comments.
first 1-20, 21-40, 41-60, 61-72 next last
---
---
---
---
---
---
---
---
---
---
---
---
---
---
---
---
---
---
---
---
---
Navigation: use the links below to view more comments.
first 1-20, 21-40, 41-60, 61-72 next last
---
---