---
To: MayflowerMadam
Amen.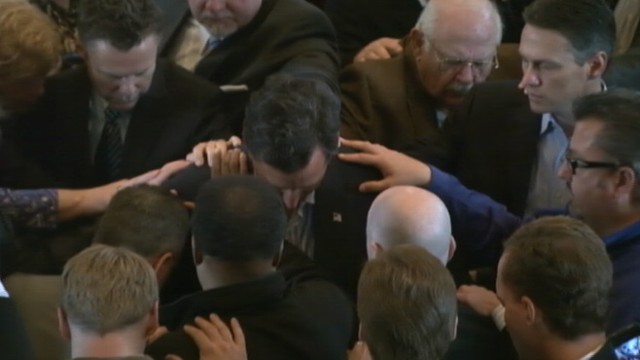 41
posted on
02/19/2012 3:53:36 PM PST
by
CainConservative
(Santorum/Huck 2012 w/ Newt, Cain, Palin, Bach, Parker, Watts, Duncan, & Petraeus in the Cabinet)
---
To: CainConservative
These prayer photos are absolutely disgusting. The vapidity of it all is soul crushing. None of those people even understand the pitiful character of Saint Rick, and none of them are interested in his lack of a platform.
It's all image. Persona. Feelings. None of it based on anything substantial. It's disgusting. We got Obama based on the same sort of campaigning, and now we think that just because he can spout conservative platitudes to scratch their itching ears, that he's going to be some Messiah?
This is a disgrace. A Saint Santorum nomination would be a terrible choice for Americans.
---
FreeRepublic.com is powered by software copyright 2000-2008 John Robinson