---
TOKYO FACTORIES REPORTED HIT IN RAID; TWO NEW ALARMS KEEP CITY ON ALERT (4/20/42)
Microfilm-New York Times archives, Monterey Public Library | 4/20/42 | David Anderson, F. Tillman Durdin, Frank Hewlett, Ralph Parker, Hanson W. Baldwin


Posted on 04/20/2012 4:33:46 AM PDT by Homer_J_Simpson

1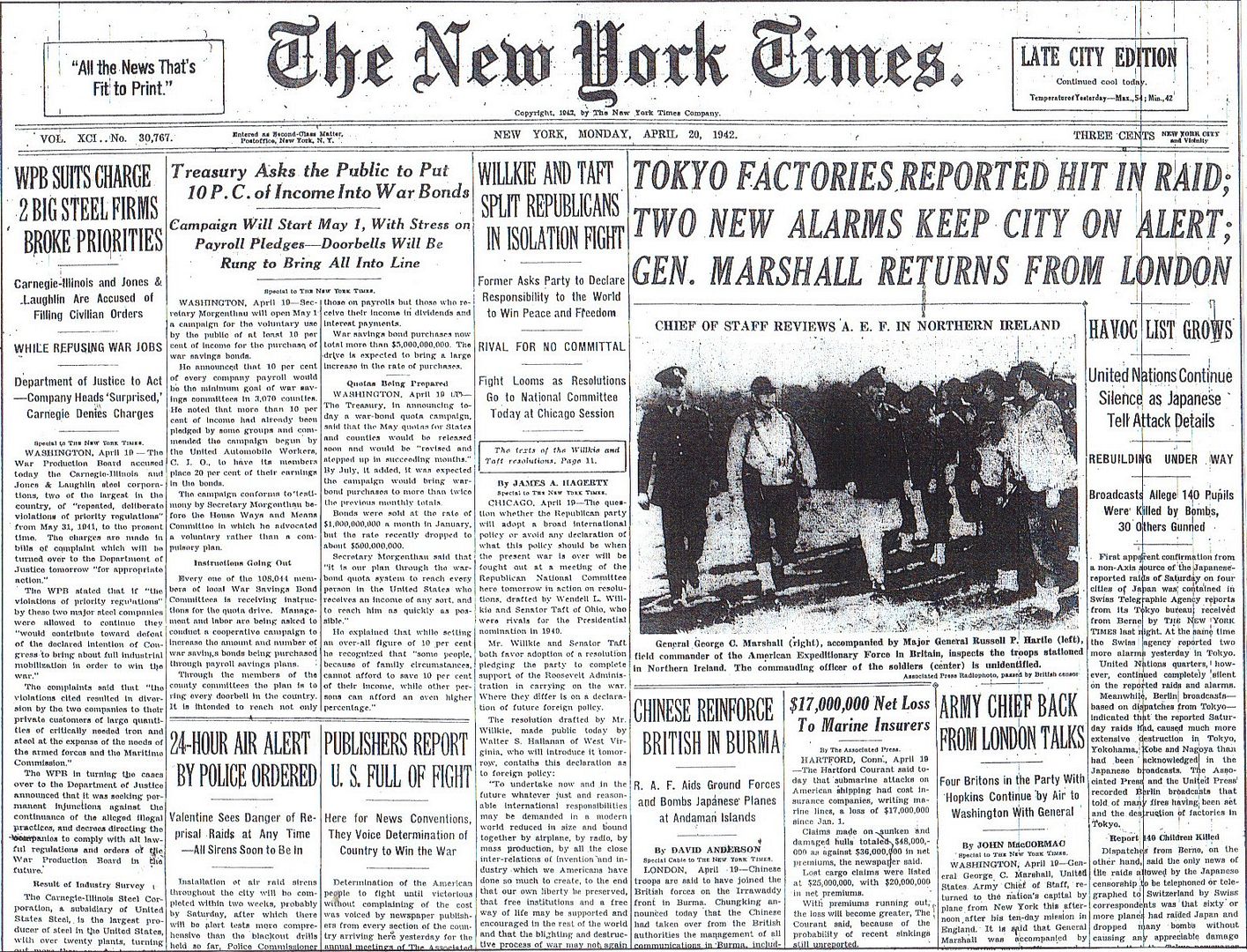 2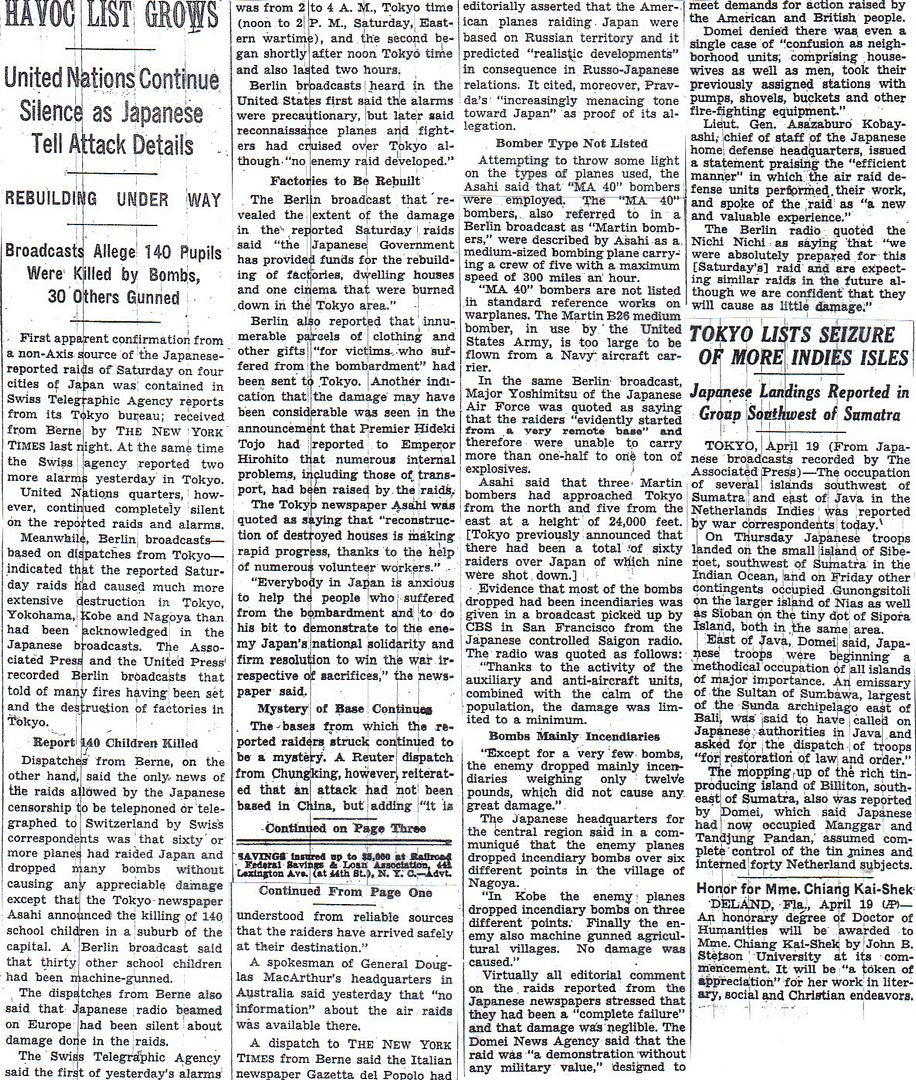 3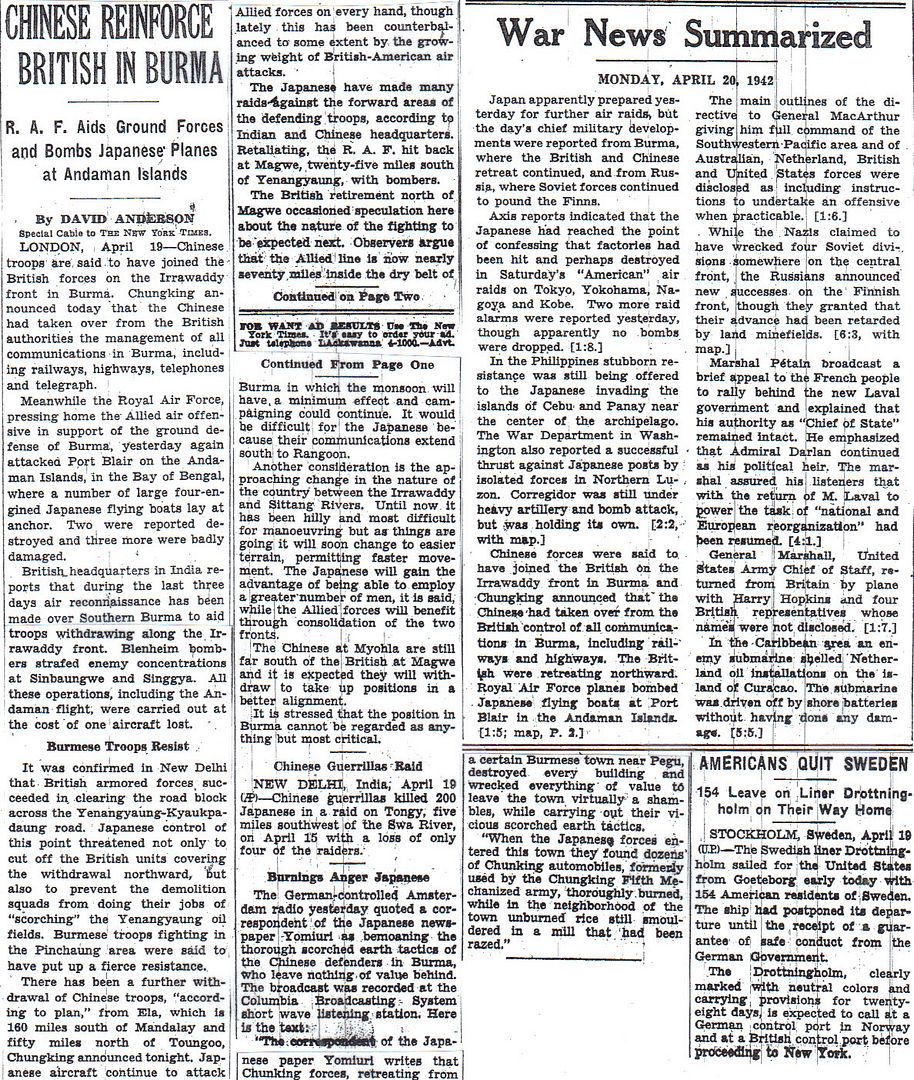 4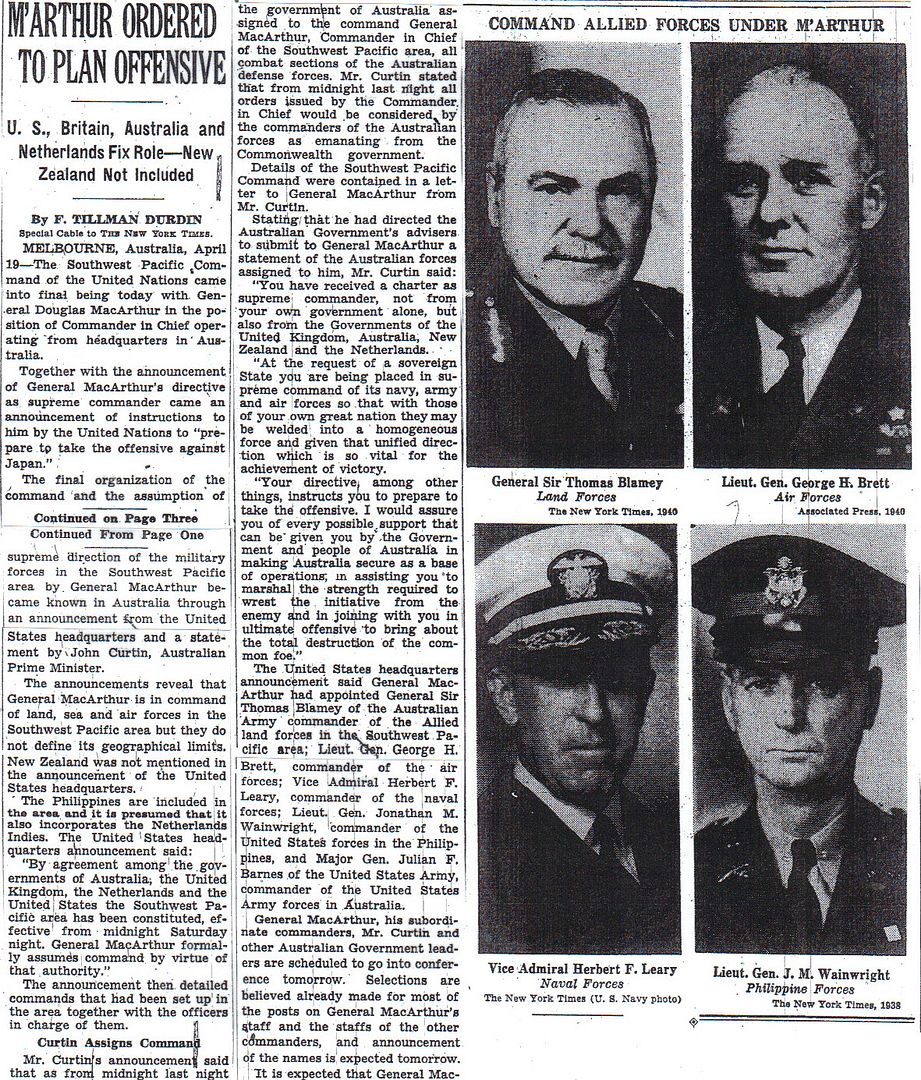 5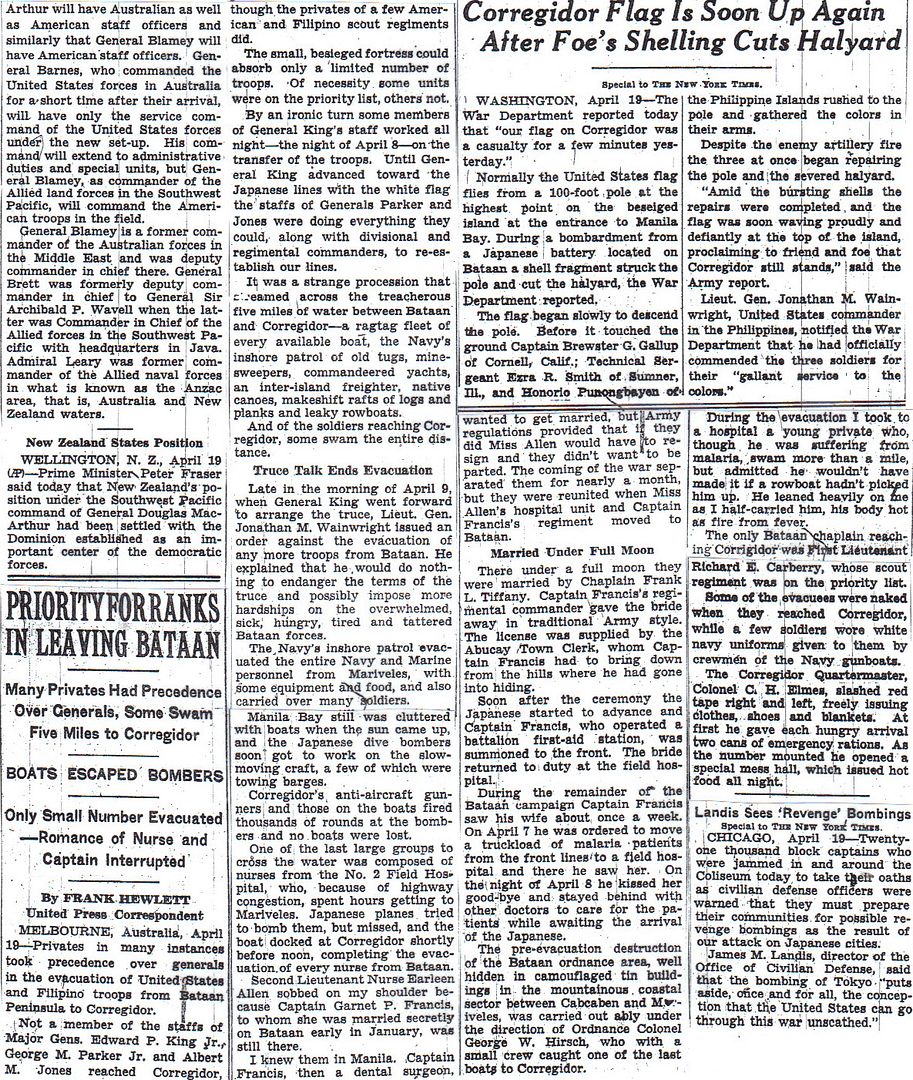 6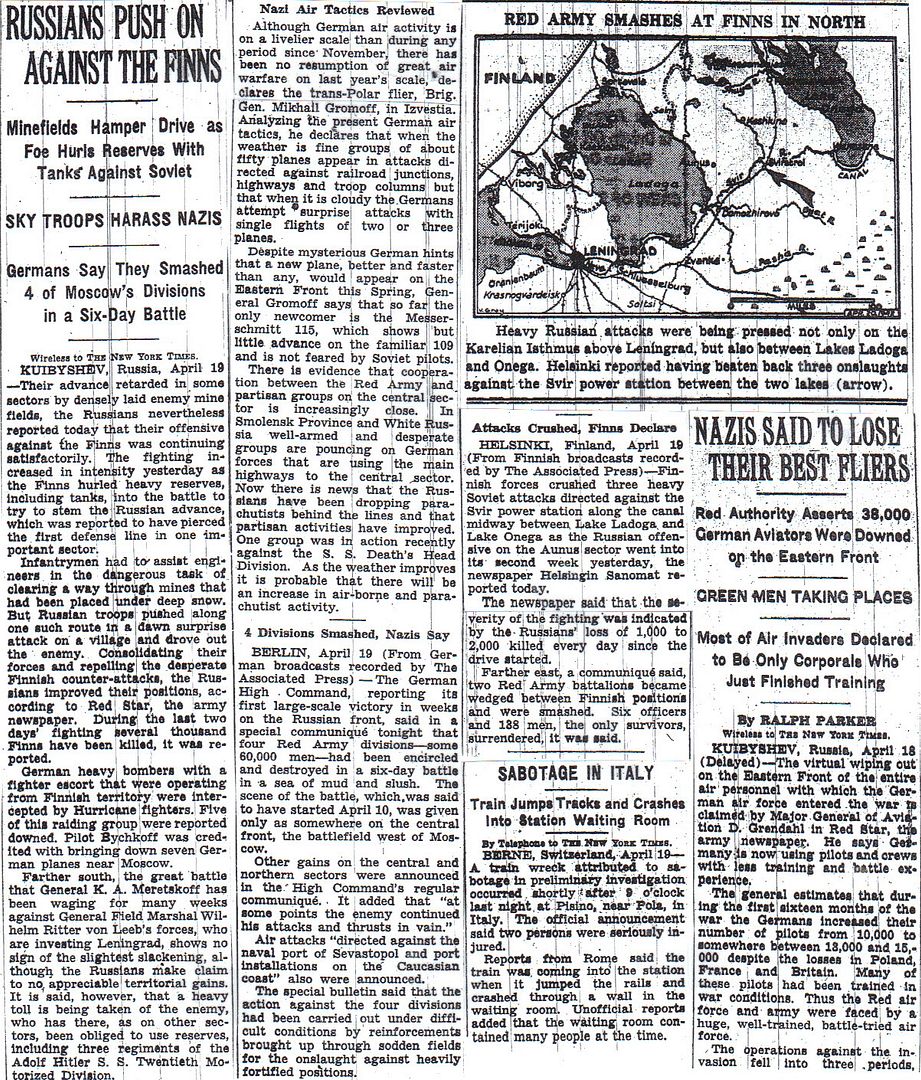 7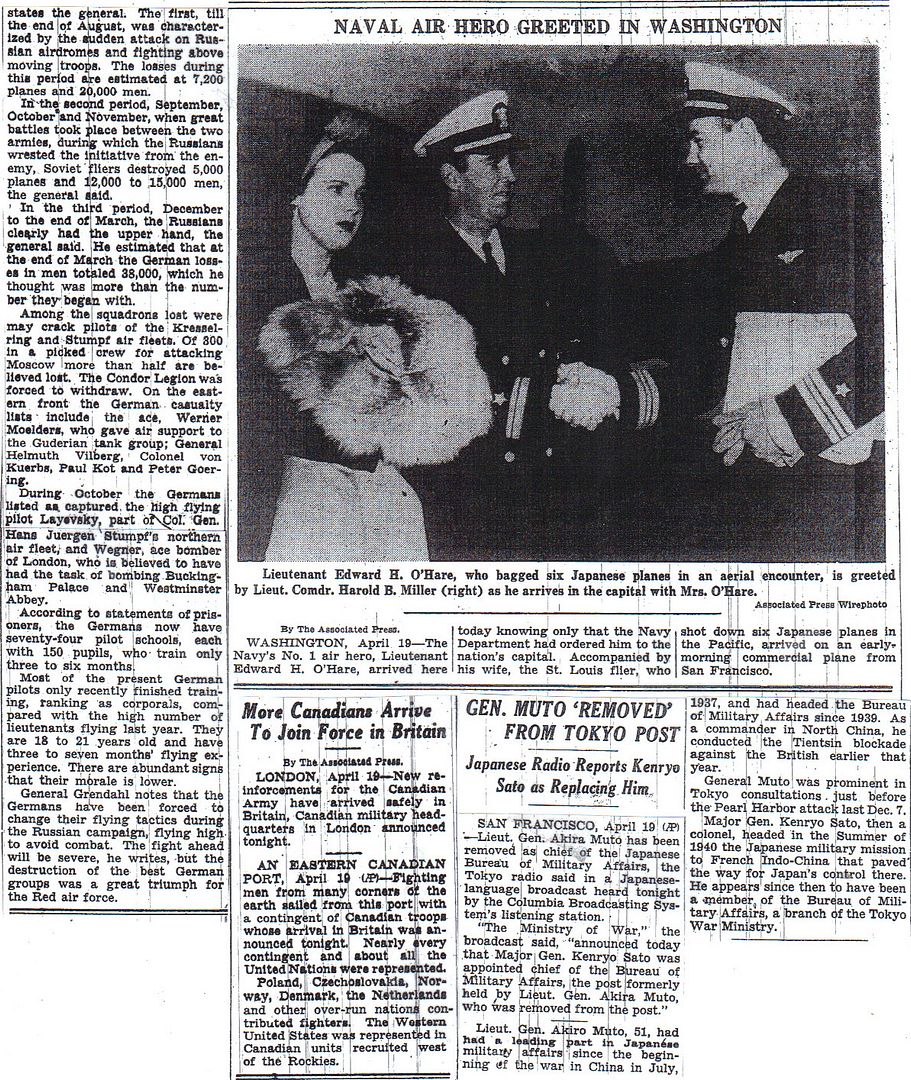 8
9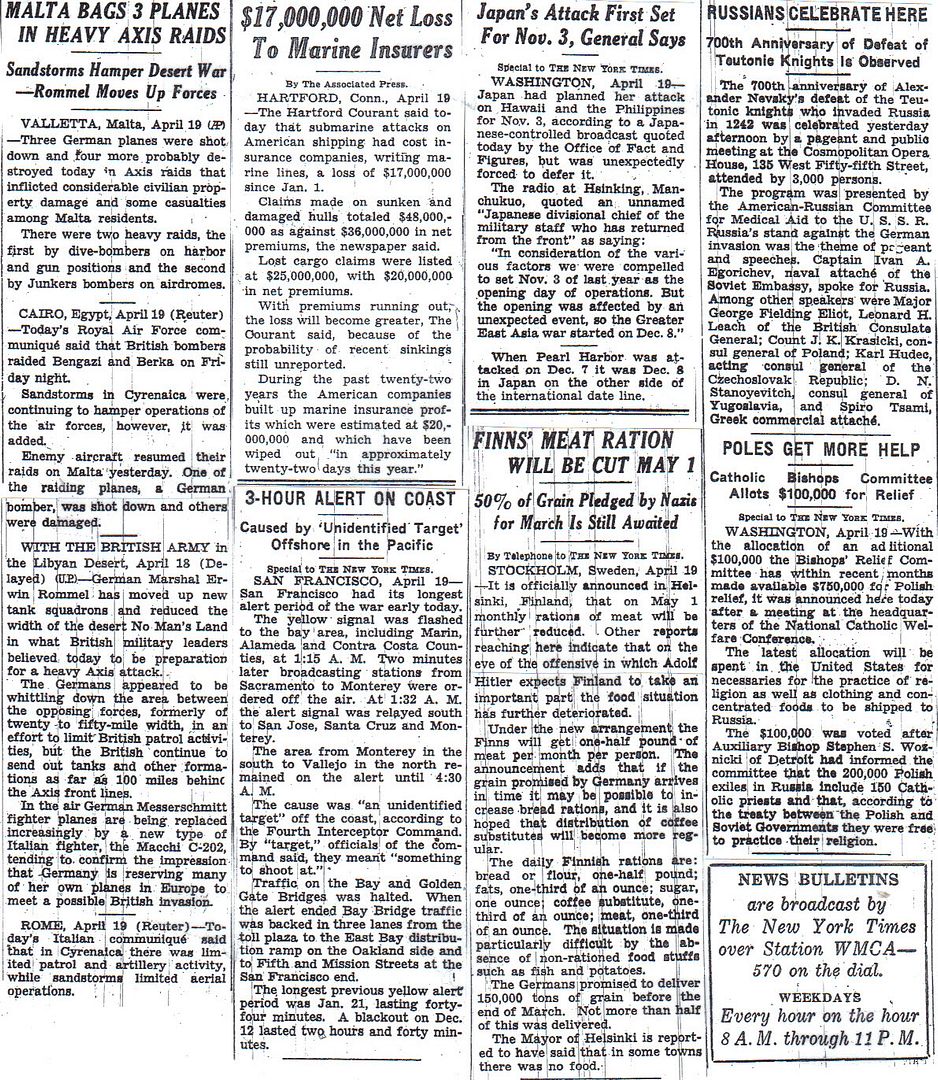 10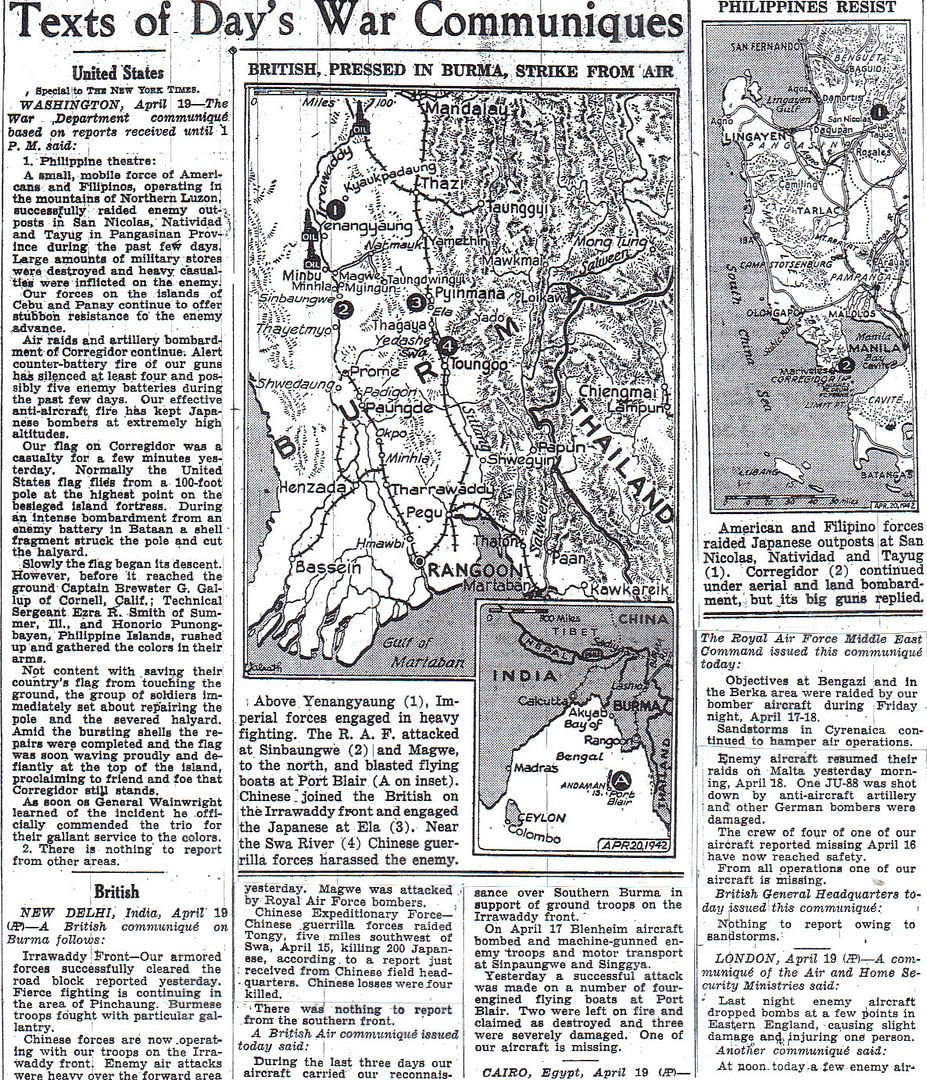 11
---
TOPICS: History
KEYWORDS: milhist; realtime; worldwarii
---
Navigation: use the links below to view more comments.
first previous 1-20, 21-22 last
---
To: Homer_J_Simpson
---
April 20, 1942:
"At a birthday banquet for Hitler in East Prussia, Hermann Göring announces that he was responsible for the Reichstag fire of February 27, 1933, that set off Nazi reprisals against purported Communist subversion."
"With his mistress, Eva Braun, at his side, the Führer admires the flowers and gifts presented in celebration of his 53rd birthday on April 20, 1942.
Hitler enjoyed his birthday at his retreat, the Berghof in Berchtesgaden, surrounded by the Bavarian Alps.
Secretive about Eva's presence in his life and disdainful of her girlish tastes, Hitler nonetheless enjoyed the sense of home and comfort she provided.
She played hostess at countless tea parties and evening gatherings of his inner circle."
---
---
To: ConservativeWarrior; Rebelbase; AU72; Homer_J_Simpson; iowamark; CougarGA7
ConservativeWarrior:
"The press is no longer American, it's liberal, first and foremost."
This brings to mind something I've wondered about a long time now...
Suppose that today, an entire allied force of, say, 150,000 troops in some country like Afghanistan or Iraq were in imminent danger of being soon defeated and overrun, with virtually every allied soldier killed or captured?
And suppose that everyone knew this was about to happen, and nobody in authority was doing anything to stop it or even reduce the impending disaster?
Even forget for a moment if the President is Democrat or Republican, since that obviously would make a huge difference.
But even assuming the President is of the same party as his media propagandists, wouldn't you expect that someone, somewhere in the media today would be publicly wringing their hands and sucking their thumbs over the "decline of America" and the "incompetence" or our military?
Has anyone seen such hand-wringing in "today" of 1942?
Just curious...

---
Navigation: use the links below to view more comments.
first previous 1-20, 21-22 last
---
---
FreeRepublic.com is powered by software copyright 2000-2008 John Robinson