---
To: Theoria
The hominids we know the most about, particularly the Neanderthal, were carnivores and the Neanderthal was a total carnivore. Anything like that surviving to this day would leave a trail of bones and blood and gore behind him which wouldn't be terribly hard to track, there'd be people and farm animals going missing all over the place. This is what Neanderthals looked like, coutesy of www.themandus.org: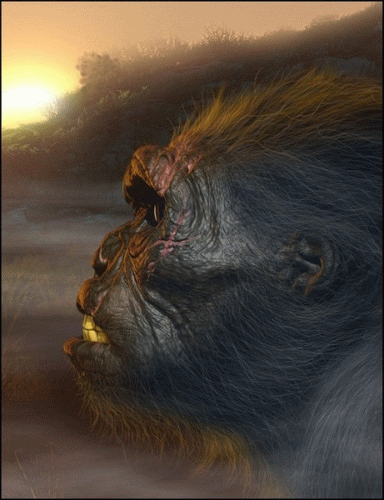 The ONLY way a hominid could live elusively today would be if he'd learned to survive on pine needles.

---
To: varmintman
Extant hominids are primarily fructivorous, not carnivorous. And while Neanderthal was fundamentally a meat eater, that may exaplin why you don't see many of them now days.

---
To: varmintman
If Obama has a son, he would............
26
posted on
05/22/2012 8:59:30 PM PDT
by
Gator113
(***YOU GAVE it to Obama. I would have voted for NEWT.~Just livin' life, my way~)
---
To: varmintman
I'm not sure which critter this is based on, but it's not a Neanderthal...
---
To: varmintman
Not saying there are or aren't sasquatches BUT how many bear carcasses or leavings from a big carnivore type animal (wolf, bear etc) do people find in the deep woods? There should be bones gore and blood from their meals as well.
---
FreeRepublic.com is powered by software copyright 2000-2008 John Robinson