---
To: Jim Robinson; JustAmy; Billie; MEG33; jaycee; dutchess; GodBlessUSA; deadhead; LUV W; mathluv; ...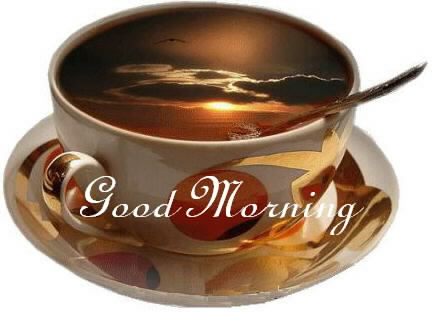 Freep mail me to be on or off the Daily Bread ping list
Fragile Loads
June 2, 2012
As Dolores was driving along a country road, she noticed that a car was following her rather closely. She could almost feel the irritation of the driver as she drove cautiously and slowly navigated several turns.
Of course, the driver of the other car had no way to know that Dolores was transporting 100 pounds of mashed potatoes, two crockpots full of gravy, and many other food items for a church supper—enough to feed 200 people! Sensing the other driver's frustration, Dolores thought, If he just realized the fragile load I'm carrying, he would understand why I'm driving like I am.
Just as quickly, another thought occurred to her: How often am I impatient with people when I have no idea of the fragile load they might be carrying?
How easily do we pass judgment on someone, assuming that we know all the facts about a situation? God's Word sends us in a more charitable direction, instructing us to treat each other with kindness, humility, and patience (Col. 3:12). How much more loving we are when we bear with and forgive each other (v.13).
Let's treat others as we would like to be treated (Luke 6:31), remembering that we don't always know the burden they may be carrying.
Kindness is a loving guide
That shows us how to live,
A treasure which, the more we spend,
The more we have to give. —Anon.
If you are tempted to lose patience with another, stop and think how patient God has been with you.
Read: Colossians 3:12-17
32
posted on
06/02/2012 6:15:46 AM PDT
by
The Mayor
("If you can't make them see the light, let them feel the heat" — Ronald Reagan)
---
To: The Mayor
Many wounds do not show on the outside, we realize this somewhat in regard to our service men protecting the United States of America. Children often have wounds they carry a lifetime and never find release from the hurtful words or circumstances of their young life. Let us be empathetic with others. When they feel safe to tell their story, let us not attempt to trivialize it or remove It. The kindness and compassion to truly listen, and just sit with it is amazing in its healing power. Time and love are ingredients we have readily available available. Let us act with love and understanding. Remember to ell them the message of Jesus. In Jesus name, amen.

34
posted on
06/02/2012 10:03:28 AM PDT
by
geologist
(The only answer to the troubles of this life is Jesus. A decision we all must make.)
---
FreeRepublic.com is powered by software copyright 2000-2008 John Robinson