---
To: Daffynition
Sorry, but I think that Austrian pilot Felix Baumgartner and his orbital jumping is more ballsy. No tether there; one tiny mistake, and either his blood boils, he burns up to a cinder, or he'll drill a hole so deep when he hits, he taps a new reserve of sweet crude.
That
is hanging your manhood in the car door and daring fate to slam it.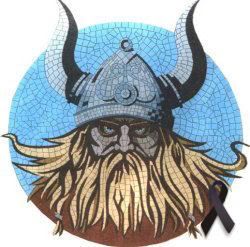 "As democracy is perfected, the office represents, more and more closely, the inner soul of the people. We move toward a lofty ideal. On some great and glorious day the plain folks of the land will reach their hearts desire at last, and the White House will be adorned by a downright moron."
--H.L. Mencken, The Baltimore Evening Sun, July 26, 1920
---
To: Viking2002
Chuck Yeager....Steve Fossett...is that you? :P
22
posted on
06/15/2012 10:40:11 PM PDT
by
Daffynition
(Our forefathers would be shooting by now.)
---
To: Viking2002
What skill is there in that? He steps off and a drogue chute opens automatically and later a main chute opens automatically. No skill at all.
---
To: Viking2002
I'm looking forward to this jump. I can't imagine anyone surviving this. He's like Iron Man.
---
To: Viking2002
You have to acknowledge Col. Kittinger who led the way in stepping out of balloons way up there. He passed out once and his auto-opening chute saved him. On one ascent, his right glove didn't seal and his hand swelled to twice it's size. He could have stopped the mission, but he didn't want to ruin all the hard work of the crew, so he carried on.
He did a few other things, like 483 combat missions in Vietnam, spent 11 months as a POW, etc. Clanging big brass ones.
http://en.wikipedia.org/wiki/Joseph_Kittinger
---
FreeRepublic.com is powered by software copyright 2000-2008 John Robinson