---
To: US Navy Vet
17
posted on
07/18/2012 3:23:29 PM PDT
by
Joe 6-pack
(Que me amat, amet et canem meum)
---
To: Joe 6-pack
Speaking of flies on lips.. WHERE HAS THAT MOUTH BEEN? That's disgusting.
---
To: Joe 6-pack
Separated at birth?

29
posted on
07/18/2012 3:28:46 PM PDT
by
freedumb2003
(obozo could bring back literal slavery with chains and still he will get 85+% of the black vote)
---
To: Joe 6-pack; Allegra; big'ol_freeper; Lil'freeper; TrueKnightGalahad; blackie; Larry Lucido; ...
Do you know why they always invite President Obama...
to a Polish wedding?
He keeps the flies...
off the bride--
Of course, we tell that as an Aggie joke...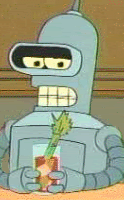 down here in Texas.

80
posted on
07/18/2012 4:30:56 PM PDT
by
Bender2
("I've got a twisted sense of humor, and everything amuses me." RAH Beyond this Horizon)
---
To: Joe 6-pack
You may think that photo of Omuslim is photoshopped, but it is not.
Can you imagine just letting a fly sit on your face????
---
To: Joe 6-pack
Great Photo....Satan is a fly and excrement magnet—anything to defile and debase human beings because of their likeness to God......oh yes-—and sodomy pusher—the ultimate dehumanizing act. Forcing into law and the military, the most evil behavior and forcing Christians to take "Pride" in such debasing, evil acts. These "acts or "rights" were what made debasing and humiliating the Jews possible, since the Nazis and Hitler were occultist homosexuals habituated in treating humans in debasing ways. (Pink Swastika).
The REAL way to fundamentally destroy a once Christian Nation and remove the Constitutional God-Given Rights and replace it with Barney Frank Rights!!! Way to go, zero. You are proving how evil and disgusting and Marxist you are every day you open your mouth. You are devoid of morality.
89
posted on
07/18/2012 4:50:46 PM PDT
by
savagesusie
(Right Reason According to Nature = Just Law)
---
FreeRepublic.com is powered by software copyright 2000-2008 John Robinson