---
To: Cincinatus' Wife
" Limousine Liberals "care" about the poor " ....... when it's expedient and profitable to do so... other wise ignore the poor at the door.
---
To: American Constitutionalist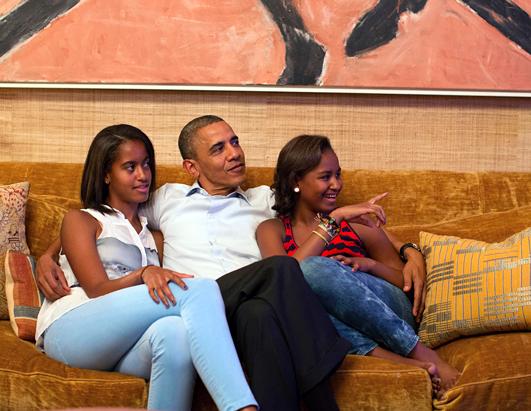 Malia and Sasha sit with their father, President Obama to watch their mother and first lady Michelle Obama speak at the Democratic National Convention on television from the Treaty Room of the White House, Sept. 4, 2012. Pete Souza/The White House
_________________________________
".....2007 in Virginia: Senator Barack Obama, presidential stars in his eyes, speaking to a largely black audience of religious leaders and inciting racial animus........
....ten days before Obama gave that speech, Congress had waived the Stafford Act requirement for Katrina. He was well aware of that fact,too. After all, he was one of only 14 senators to vote against the waiver. It was part of a bill to fund the war effort in Iraq. That is,to pander to his Bush-deranged, anti-war base, Obama decided that squeezing New O'leans was a price worth paying. Then,he lied about what happened in order to foment racial resentment—an atmosphere that he calculated would help his presidential bid.
Just as he's doing today." - Obama Unfiltered [fomenting racial resentment]
_______________________________________________
Storehouses Continue to Send Supplies to Hurricane Katrina Victims - The Church of Jesus Christ of Latter-day Saints
HOUSTON:

Victims of Hurricane Katrina stay at the Astrodome stadium, where 16,000 evacuees received food and shelter, in Houston, on Sept. 4, 2005. [many were relocated to housing in the Houston area]

---
FreeRepublic.com is powered by software copyright 2000-2008 John Robinson