---
To: Chode
Physicians would be penalized for ordering unnecessary tests and procedures for their patients under the plan. But the cost of the permanent doc fix would be high — as much as $300 billion.
Two points - one, beware when the government decides what an "unnecessary" test and procedure is. When it's the payor who decided this instead of the physician and patient rationing of care will follow and, already is with Medicare. Currently the govt. panel has announced that doctors should not do any mammograms on women for screening for breast cancer prior to age 50... unfortunately there are a lot of women with breast cancer prior to that age that will go undetected !! Also they have determined that doctors should not screen for prostate cancer...and of course that learned panel had no urologists, nor oncologists !!
Two — doctors offices are no different that any other business. They must cover expenses and turn some profit to stay in business... the profit margin in caring for a medicare patient currently is negligible to nil and when the feds cut reimbursements further doctors have two choices...refuse to see medicare patients, or close the doors...the number opting out right now is high...it will skyrocket if congress doesn't fix this before implementation. If you have a doctor that is seeing you and taking your medicare...do not move, do not change doctors...and thank your lucky stars..and his/her office!
---
To: Froggie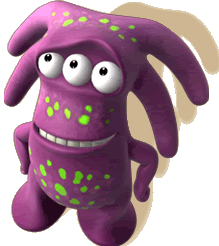 agreed... also see post#14
15
posted on
12/01/2012 10:21:16 AM PST
by
Chode
(American Hedonist - *DTOM* -ww- NO Pity for the LAZY)
---
To: Froggie
I think if a doctor refuses to see medicare patients , the Feds will make sure this doctor doesn't get a license to practice in that state. The Feds will be issuing licenses soon, not the state.
Just you wait and see as Rush always says.
---
FreeRepublic.com is powered by software copyright 2000-2008 John Robinson