---
To: Homer_J_Simpson
This is the last letter from Homer's father we will see in 1942 and the last one from these shores until 1945. Note the addendum by Homer's Grandmother at the end of the letter.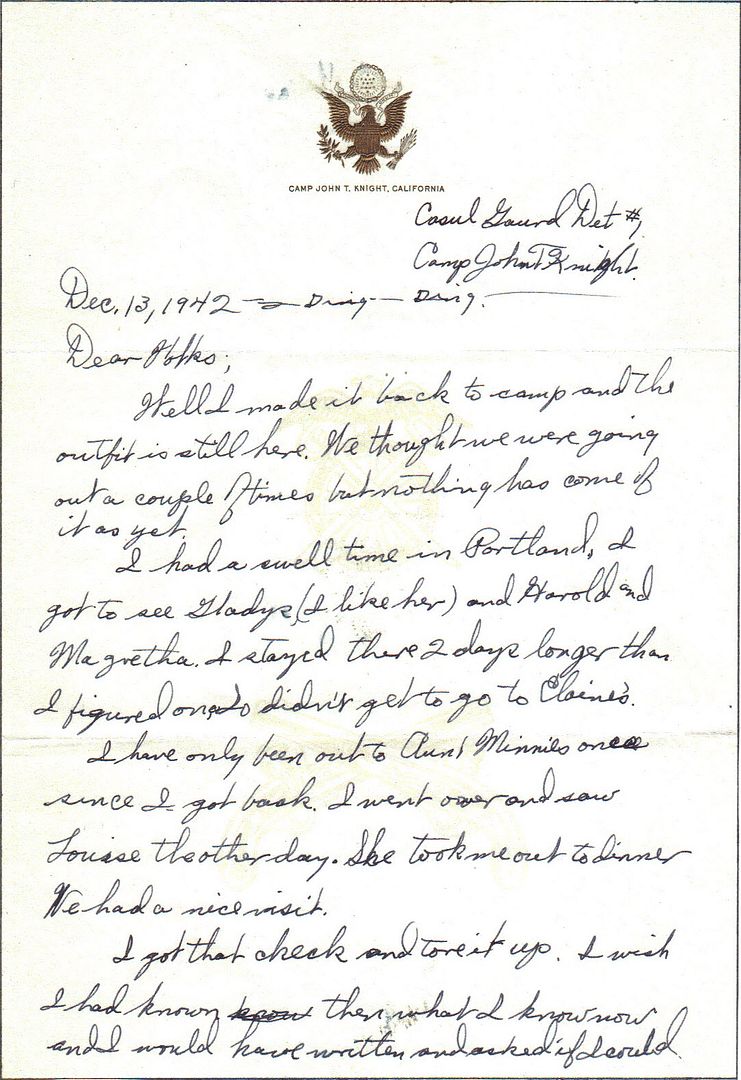 Homer's father lucked out and got leave. The following photo proves he got back home to eastern Oregon as well as Portland, which he mentions in the letter. The photo with Tiny the mule deer was taken at Medical Springs, Oregon, on the ranch owned by his brother-in-law, Homer's uncle. Just for fun I added a photo of your facilitator aged about 4, which makes it 1956. Same place, different season, different deer.
4
posted on
12/13/2012 4:23:33 AM PST
by
Homer_J_Simpson
("Every nation has the government that it deserves." - Joseph de Maistre (1753-1821))
---
To: r9etb; PzLdr; dfwgator; Paisan; From many - one.; rockinqsranch; 2banana; henkster; meandog; ...
The index by author on Homer's profile is now updated through January 15, 1943.
Fresh Drives Fail (Daniell) – 2-3
Rangers, Commandos Land Behind Enemy Near Bizerte (Kluckhohn) – 3
British Open New Drive in Libya and Pierce Nazi Line, Berlin Says – 4
Big German Losses Listed by Russians (Parker) – 4-5
War News Summarized – 5
The Texts of the Day's Communiques on Fighting in Various Zones – 6-7
The News of the Week in Review
Twenty News Questions – 8
Lines of Supply Hold Vital Importance in the Battle of the Mediterranean (map) – 9
Nazi Counter-Move Awaited (Baldwin) – 10
As the Pacific War Enters its Second Year (map) – 11
Two Vital Fighting Areas (map) – 12
Japan Still May Strike Directly At Our Shores (Hurd) – 13
Answers to Twenty News Questions – 14

5
posted on
12/13/2012 4:25:26 AM PST
by
Homer_J_Simpson
("Every nation has the government that it deserves." - Joseph de Maistre (1753-1821))
---
FreeRepublic.com is powered by software copyright 2000-2008 John Robinson