---
Free Republic University, Department of History presents
World War II Plus 70 Years: Seminar and Discussion Forum
First session: September 1, 2009. Last date to add: September 2, 2015.
Reading assignment:
New York Times
articles delivered daily to students on the 70th anniversary of original publication date. (Previously posted articles can be found by searching on keyword "realtime" Or view
Homer's posting history
.)
To add this class to or drop it from your schedule notify Admissions and Records (Attn: Homer_J_Simpson) by freepmail. Those on the Realtime +/- 70 Years ping list are automatically enrolled. Course description, prerequisites and tuition information is available at the bottom of Homer's profile. Also visit our
general discussion thread.
---
To: Homer_J_Simpson
Selections from West Point Atlas for the Second World War
Papua, New Guinea, 1942
Attack on Buna Mission, 18-28 Dec. 1942
The Solomons: Guadalcanal and Florida, 1942
Tunisia 1942: The Race for Tunisia-Situation 1 January 1943, and Operations Since 17 November 1942
North Africa, 1941: Pursuit to Tunisia, November 1942-February 1943
Southwest Russia, 1942: Soviet Winter Offensive, Operations, 13 December 1942-18 February 1943
The Far East and the Pacific, 1941: Status of Forces and Allied Theater Boundaries, 2 July 1942
India-Burma, 1942: Allied Lines of Communication, 1942-1943
2
posted on
12/21/2012 4:19:10 AM PST
by
Homer_J_Simpson
("Every nation has the government that it deserves." - Joseph de Maistre (1753-1821))
---
To: Homer_J_Simpson
Merry Christmas and Happy New Year—Homer—You do great work and it is much appreciated!
Reading some of these articles you sometimes get the impression Hitler WANTED to lose. The Allies should have never been involved plots against Hitler's life. Hitler's strategic blundering was the Allies' best weapon in WWII. Hitler had the advantage of being advised by the finest military minds in history. They ALL told him, begged him to withdraw the Sixth Army from the Stalingrad pocket. But Hitler over-ruled all of them because some insane obsession with that ruined city. Only Goering egged him on convincing him that an airlift could provide sufficient relief to the surrounded army-—this despite the fact that the brutal Russian winter (the Soviet Union best weapon) had already set in making flying conditions all but impossible.
Hitler did the same thing in North Africa. When FM Rommel wanted to withdraw the Afrika Corp out of Tunisia, Hitler would have none of it. When the Afrika Corp finally surrendered, the Allies took even more German POWs than the Soviets did at Stalingrad.
---
To: Homer_J_Simpson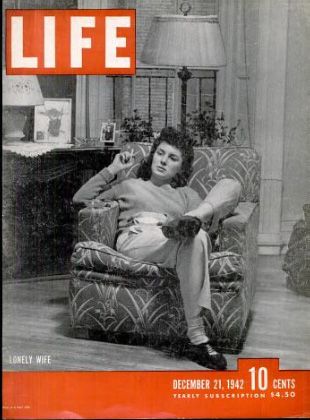 11
posted on
12/28/2012 12:11:17 PM PST
by
CougarGA7
("War is an outcome based activity" - Dr. Robert Citino)
---
FreeRepublic.com is powered by software copyright 2000-2008 John Robinson