---
Free Republic University, Department of History presents
World War II Plus 70 Years: Seminar and Discussion Forum
First session: September 1, 2009. Last date to add: September 2, 2015.
Reading assignment:
New York Times
articles delivered daily to students on the 70th anniversary of original publication date. (Previously posted articles can be found by searching on keyword "realtime" Or view
Homer's posting history
.)
To add this class to or drop it from your schedule notify Admissions and Records (Attn: Homer_J_Simpson) by freepmail. Those on the Realtime +/- 70 Years ping list are automatically enrolled. Course description, prerequisites and tuition information is available at the bottom of Homer's profile. Also visit our
general discussion thread.
---
To: Homer_J_Simpson
Selections from West Point Atlas for the Second World War
Papua, New Guinea, 1942
Attack on Buna Mission, 18-28 Dec. 1942
The Solomons: Guadalcanal and Florida, 1942
Tunisia 1942: The Race for Tunisia-Situation 1 January 1943, and Operations Since 17 November 1942
North Africa, 1941: Pursuit to Tunisia, November 1942-February 1943
Southwest Russia, 1942: Soviet Winter Offensive, Operations, 13 December 1942-18 February 1943
The Far East and the Pacific, 1941: Status of Forces and Allied Theater Boundaries, 2 July 1942
India-Burma, 1942: Allied Lines of Communication, 1942-1943
2
posted on
12/26/2012 6:48:20 AM PST
by
Homer_J_Simpson
("Every nation has the government that it deserves." - Joseph de Maistre (1753-1821))
---
To: Homer_J_Simpson
---
December 26, 1942
:
"Twenty-year-old French royalist Fernand Bonnier de la Chapelle is executed by Vichy firing squad two days after fatally wounding Vichy Admiral Francois Jean Darlan."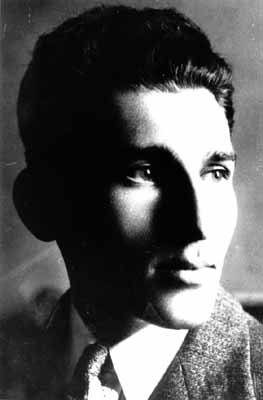 "Abraham Stern, a Polish Jew who left to study at the Hebrew University in Palestine, founded the Fighters for the Freedom of Israel (FFI), a guerrilla organization designed both to promote Jewish emigration to Palestine and secure Israel's independence.
Known to the British as the "Stern Gang," the FFI was widely regarded in Britain as one of the most active and extreme groups working for the establishment of a Jewish state."
---
---
FreeRepublic.com is powered by software copyright 2000-2008 John Robinson