---
To: All
Meet The New Judges ….
Mariah Carey
From Wikipedia:
In a career spanning over two decades, Carey has sold more than 200 million records worldwide, making her one of the best-selling music artists of all time.
Career
In 2012, Carey was ranked second on VH1's list of the "100 Greatest Women in Music". Aside from her commercial accomplishments, Carey has won five Grammy Awards, 17 World Music Awards, 11 American Music Awards, and 31 Billboard Music Awards. Referred to as the "songbird supreme" by the Guinness World Records, she is famed for her five-octave vocal range, power, melismatic style [the fluttering strings of notes that decorate songs like "Vision of Love"] and signature use of the whistle register. In November 2011, it was reported that Carey's net worth was valued at more than $500 million.
.
Vision of Love
Hero
Touch My Body
Honey
We Belong Together
Heartbreaker
It's Like That
Obsessed
My All
Shake It Off
Love Story
Don't Forget About Us
Dreamlover
Bye Bye
Through The Rain
All I Want For Christmas Is You
Angels Cry
One Sweet Day (with Boyz II Men)
.
Even though Carey has only appeared on Idol once (that I know of), her name is constantly dropped on the show, either by Randy Jackson ("I recorded that track with the great Mariah Carey!") or from deluded contestants who believe they're the next Carey incarnation:
Sean Daly of St. Petersburg Times wrote, "Depending on how you feel about public humiliation, the best/worst parts of American Idol are the audition shows, which normally break down into three distinct parts:(1) The Talented Kids.(2) The Weird Kids.(3) The Mariahs."
Daly further commented, "The Mariahs are the hardest ones to watch, mainly because most of them think they're reeeaaally good. The poor, disillusioned hopefuls plant themselves in front of judges then proceed to stretch, break and mutilate every note of a song, often Mariah's Hero, a tune that has ruined more throats than smoker's cough."
.
Beginnings
.
Mariah Angela Carey was born in Huntington, New York, on March 27, 1970. Her father, Alfred Roy, was of African American and Venezuelan (mixed-race) descent, while her mother, Patricia (née Hickey), is of white Irish descent. The last name Carey was the product of a name-change by her Venezuelan grandfather after emigrating to New York. . .

After the pair's elopement, Patricia's family disowned her, due to marrying a man of color. Carey later explained that growing up, she felt a notion of neglect from her maternal family, a mark that affected her greatly: "So later I was like, 'Well, where does this leave me? Am I a bad person?' You know. It's still not that common to be a multi-racial person, but I'm happy with the combination of things that I am." When Carey was three years old, her parents divorced due to the increasingly strenuous nature of their marriage. As the years passed, Carey would grow apart from her father, and would later stop seeing him altogether.
.
Personal Life
.
Carey was married to record producer (and svengali) Tommy Mottola from 1993-1997. She met actor/comedian Nick Cannon in 2008. They married almost immediately.
On April 30, 2011, the couple's third wedding anniversary, Carey gave birth to fraternal twins via C-section.
In an interview, Carey stated that her pregnancy was very difficult, she suffered from high blood pressure, pre-eclampsia, and gestational diabetes before giving birth to the twins, she also said: "I was afraid I wasn't going to be able to walk properly again, It was a huge strain. I would sit and then someone would have to help me up. I couldn't go even to the loo by myself. It was just like, 'What are we doing? Are we going to the hospital?' No, I'm gonna stick it out, I'm gonna keep taking this medicine to keep these babies in... I made it to 35 weeks and then the doctor said it wasn't safe anymore".
.
Judging Experience:
None. However, she can throw a ball just like Obama.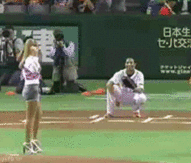 .
American Idol Appearances:
She was guest mentor for the appropriately titled "Mariah Carey Week" in 2008. Carey also performed live on the results show.
.

4
posted on
01/16/2013 6:01:37 AM PST
by
silent_jonny
("We love Him because He first loved us." -- 1 John 4:19)
---
To: All
Keith Urban
From Wikipedia:
Beginnings
Keith Lionel Urban was born in Whangarei, New Zealand (October 26, 1967), but later moved and lived with his parents in Caboolture, Queensland, Australia.

Urban in 1971, age 4
By age six, Urban was already thinking about getting into the music business. He began learning the techniques at age seven and began winning young singing contests by age eight.
.
Career
.
In 1992, he moved to Nashville, Tennessee, where he found work as a guitarist for Brooks & Dunn and can be seen backing Alan Jackson in his music video for "Mercury Blues". Later, Urban formed The Ranch, a three-piece group that released their self-named album in 1997 that included "Walk In The Country". Urban disbanded the group to pursue a solo career in 1998.
Since then, Urban has released seven studio albums (all multi-platinum), had fourteen #1 singles, earned four Grammy Awards, been named Male Vocalist of The Year three consectutive times by the CMA (2004-2006), and in 2012, after 20 years in Nashville, Urban was inducted into The Grand Ole Opry.
The Opry honor came in the form of a black duffle bag brought on stage [by co-host Vince Gill] at Keith's annual All for the Hall benefit show at Nashville's Bridgestone Arena .... Visibly confused, the "For You" singer unzipped the bag to find a WSM/Grand Ole Opry microphone stand.
"I'm shocked," Keith said, after Vince gave the official Opry invitation to his friend. "What a huge honor and how beautiful to have this happen tonight!

"I will always remember the first time I played the Opry," the singer-songwriter continued, "seeing this stand and standing in the circle was an extraordinarily surreal moment. So this right here is just a whole other stratosphere! Thank you from the bottom of my heart."
.
For You (from the Act of Valor soundtrack)
You'll Think of Me
Somebody Like You
Imagine That (with Don Williams)
Tonight I Want To Cry
Making Memories of Us
Til Summer Comes Around
Sweet Thing
Without You
Put You In A Song
Raining On Sunday
.
Personal Life
Urban met actress Nicole Kidman at a Hollywood event honoring Australians, in January 2005, but they reportedly didn't begin dating until 6 months later. Kidman and Urban were married on Sunday, 25 June 2006, at the Cardinal Cerretti Memorial Chapel on the grounds of St Patrick's Estate, Manly in Sydney.
.
[While struggling in Nashville through the 90's], Urban became a frequent user of cocaine. After reaching a personal nadir in 1998, he became determined to give up the habit and checked into Cumberland Heights, a treatment center in Nashville …

On 19 October 2006, Urban checked himself into the Betty Ford Center in California. On 20 October, Urban issued a statement saying: "I deeply regret the hurt this has caused Nicole and the ones who love and support me. One can never let one's guard down on recovery, and I'm afraid that I have." On 18 January 2007, Urban announced his completion of rehab and his plans to go on tour to promote his new album...
.
In 2010 Urban did what apparently all celebrities are required to do: confess their sins to Oprah.
The country star admitted he was addicted to "everything" including alcohol, but mostly cocaine.

"You can't [get clean] for somebody," Keith told Oprah Winfrey. "I couldn't do this just for her, but to see love in action, to that degree, in that time, in that way, I'd never experienced anything like that."

Since entering rehab in October, Keith has stayed clean. He had been through rehab before, but this time he "surrendered" the outcome.

"[There] was a huge hole in my life that was going to be filled by the right thing eventually or it was always going to be filled by the wrong thing," he said. "Ultimately for me, [the right thing is] love. … Nic has taught me so much and brought so much to my life and opened my eyes in so many ways."
.
On 7 January 2008, Nicole Kidman confirmed she and Urban were expecting their first child together. Kidman's publicist said "the couple are thrilled and cannot wait." Kidman gave birth to their first child, a daughter, Sunday Rose Kidman Urban, in 2008 in Nashville, Tennessee. She weighed 6 lbs, 7.5 oz. On his website, Urban stated,

"Earlier this morning Nic gave birth to our beautiful baby girl, Sunday Rose Kidman Urban. We want to thank everybody that has kept us in their thoughts and prayers. We feel very blessed and grateful that we can share this joy with all of you today."

In 2010, Urban and Kidman had a second daughter, Faith Margaret Kidman Urban, via surrogate at Nashville's Centennial Women's Hospital. The baby is biologically Urban and Kidman's.
.
Judging Experience:
Urban was a judge (or "coach"--same thing) on the Australian version of The Voice for one season. He jumped that ship to join Idol.
.
American Idol Appearances:
Urban performed with winner Kris Allen on the 2009 Idol finale.
.

5
posted on
01/16/2013 6:02:45 AM PST
by
silent_jonny
("We love Him because He first loved us." -- 1 John 4:19)
---
To: silent_jonny; Lil'freeper
14
posted on
01/16/2013 6:47:02 AM PST
by
big'ol_freeper
("Evil is powerless if the good are unafraid" ~ Ronald Wilson Reagan)
---
To: silent_jonny
The only porn star I know that sings.
311
posted on
01/16/2013 11:48:57 PM PST
by
Fledermaus
(The Republic is Dead: Collapse the system. Fire all politicians and impeach the judges.)
---
To: silent_jonny
6,079
posted on
05/01/2013 11:54:58 PM PDT
by
Fledermaus
(I'm done with the GOP. Let them wither and die. We need to start over.)
---
FreeRepublic.com is powered by software copyright 2000-2008 John Robinson