---
To: Slings and Arrows
I wanted to get a kitten for my daughter on Christmas but my wife put the kibosh on it. Said wait till she is old enough.
err hrr? old enough for a kitten?
Seems it is against the law in Germany to declaw a cat.
7
posted on
01/19/2013 11:47:02 PM PST
by
Berlin_Freeper
(Better safe than sorry.)
---
To: Berlin_Freeper
I'm glad it's against the law in Germany to declaw a cat. Declawing consists of putting the cat's paw in a tourniquet, then chopping off the first segment of the toes in a mini guillotine. Put your own finger, up to the first joint, in a guillotine to model this. There can be fragments of nail left after the operation which will fester and cause pain. It affects the balance of the cat. And it can lead to arthritis later. It is a
CRUEL
and
UNNECESSARY
practice. You can train a cat as to what and what not to scratch. I've owned cats for 40 years and never had one declawed. They were trained what they were allowed to scratch, and supplied with appropriate things to sharpen their claws on, i.e. scratching posts, cardboard scratchers, etc.
I also took the time to learn the feline body language to judge when they wanted to be petted and when they wanted to be left alone. That is a big cause of scratching humans, especially with children. The cat has had enough and tries to give some hints as to that, but the kid won't stop. Or, the child pulls the cat's tail or pokes its eyes, etc. You can't let a child play unsupervised with a cat until you absolutely know that the child is responsible and not cruel. I would not recommend a small kitten for a child. A cat of at least a year who has been raised around kids is a safer bet.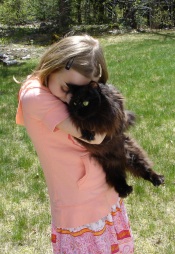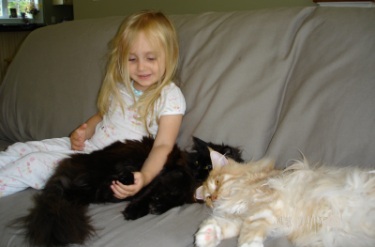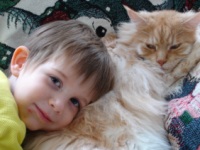 I admit that I am a bit prejudiced toward Maine Coons, which are beautiful and known to be great with kids...LOL.

---
FreeRepublic.com is powered by software copyright 2000-2008 John Robinson