---
To: Daffynition
I don't think they'll be robbed any time soon. At least by a sane person.
---
To: MaxMax
There used to be a sign on the front of this nice little western theme bar in Portland, CT.: *NRA MEMBERS WELCOME HERE*.
Now that was 30 years ago, which would be *cutting edge* for CT considering the time: I have no idea if the sign is still there.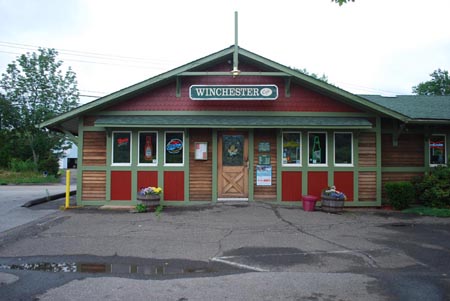 5
posted on
02/17/2013 3:49:06 AM PST
by
Daffynition
(The essential American soul is hard, isolate, stoic, and a killer. It has never yet melted. — D.H.)
---
To: MaxMax
So true. Any thug contemplating a robbery will select any target but this store. When there's an excellent chance that an attempt to rob the place will be be thwarted by several guns, best to just move on.
This concept is true on every level. Why can't the libs understand this concept? The probability of a home having a gun, or guns, for protection is the best deterrent.
---
FreeRepublic.com is powered by software copyright 2000-2008 John Robinson