---
---
To: pabianice
Unless, of course, you deface a mural of Dear Leader. Then, it's a felony!
---
To: pabianice
Didn't see any reference to CAREER ORIENTED GOALS. Getting an overpriced degree in "underwater basketweaving" and "the socio-political-economic history of inner city street folk music poetry known as rap" ain't gonna get you a job or make you supportive of the history and marketplace of this nation.
The ponzi scheme of higher edumacation continues. We MUST encourage graffiti tagger gansta thugs to get a degree in such crap. Where else is Obama going to get his next street team?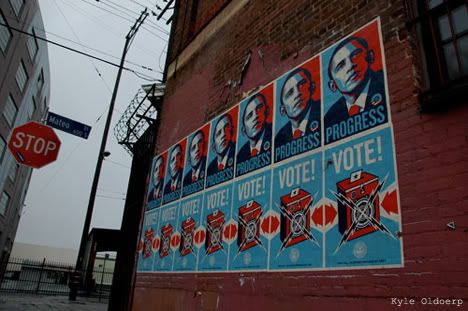 ---
To: pabianice
Up is down
Light is dark
wron is right
evil is good
4
posted on
02/23/2013 2:20:08 PM PST
by
BenLurkin
(This is not a statement of fact. It is either opinion or satire; or both)
---
To: pabianice
Not only that, but the kid's a litterbug to boot. Take note of all the empty spray paint cans on the ground when he's done. This one never fails to leave me shaking my head in disgust.
---
FreeRepublic.com is powered by software copyright 2000-2008 John Robinson