---
Rino Hunter – Intellectual Froglegs #22
Posted on 03/15/2013 4:27:05 PM PDT by ShadowPatriot
Rino Hunter – Intellectual Froglegs #22

JoeDanMedia, the creator of IFL is up for CPAC's Best Video Blogger Award for these Intellectual Froglegs productions. The winner will be announced this Friday at CPAC! Good luck JDG!

In this mid-week slice of low-brow buffoonery, 'Lindsey and Barney try on hats'— and Al Gore discusses his plans to take over of the world with a Spider-Goat Mutant---a real life Man-Bear-Pig?

We all know New York as 'the City that never sleeps'—well, apparently, it's 'the city that never reads" either. Also, atheists are too scared of muslims to criticize them—that's why they pick on Christians.

BONUS: The World's Oldest Woman—Sheila Jackson Lee talks about being a slave.

Click to watch #22 Now.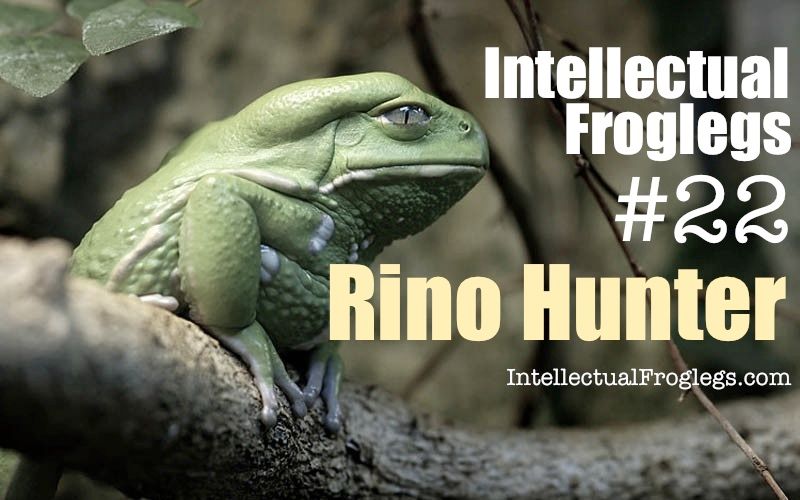 ---
TOPICS: Humor; Miscellaneous; Music/Entertainment; Society
KEYWORDS: joedanmedia; liberals; politics; rinos



---
To: ShadowPatriot
2
posted on
03/15/2013 4:48:10 PM PDT
by
freedumb2003
(Establishment Republicans don't like that totalitarian thing unless it is THEIR totalitarian thing!)
---
To: ShadowPatriot
This guy is sitting on a stool in every bar.
Funny line about John McCain and applesauce!

---
To: freedumb2003
I just checked it... it goes to youtube. It did work. Maybe try again?
---
FreeRepublic.com is powered by software copyright 2000-2008 John Robinson