---
To: Chode
cool... i never understood why some were painted and some were not, was it a European vs Pacific theater thing???

The USAAC went to camouflaged aircraft late in the war after determining that the massive number of bombers plus the high altitudes they flew at plus the ability to escort them for the entirety of their mission (thanks to the P-51) made paint unnecessary, while it still added weight, drag and cost. However there were some instances where the camouflage was reapplied due to sudden changes in the combat environment (some fighter and attack planes readopted cammo following Overlord when they deployed to forward airfields on the Continent, as an example)

The B-29 for instance started out wearing cammo when first deployed to China. Then switched quickly to unpainted natural metal for the high altitude daylight raids on Japan from the Marianas. When LeMay switched to low-altitude night raids, B-29s started having their undersides painted gloss black.

Now that's all a major oversimplification. All sorts of books have been written on WWII aircraft camouflage and there always seems to be a new quirk or angle jumping out from historical sources ...

---
To: tanknetter
Duh, first sentence should read "uncamouflaged"
---
To: tanknetter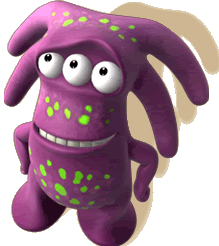 thx...
42
posted on
03/19/2013 7:42:28 PM PDT
by
Chode
(Stand UP and Be Counted, or line up and be numbered - *DTOM* -ww- NO Pity for the LAZY)
---
FreeRepublic.com is powered by software copyright 2000-2008 John Robinson