---
To: DogByte6RER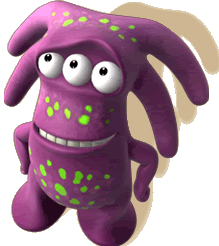 obviously she's not capable of controlling/having a dog... there better be a hefty fine attached to her behavior along with her not being allowed to own a dog
8
posted on
03/26/2013 7:40:41 PM PDT
by
Chode
(Stand UP and Be Counted, or line up and be numbered - *DTOM* -ww- NO Pity for the LAZY)
---
To: Chode
"...there better be a hefty fine attached to her behavior...'
Silly prole. She's connected to the elite class; there will be no fine.

12
posted on
03/26/2013 7:53:08 PM PDT
by
Joe 6-pack
(Qui me amat, amat et canem meum.)
---
To: Chode
We need to outlaw those Military fully automatic Assault Dogs, no civilian has any need for them, and do universal background checks on anyone wanting to buy a defense dog or hunting dog, as dogs are too easy to obtain.
Additionally, defense dogs should be limited to seven dull teeth to prevent excessive penetration, and hunting dogs should only carry three teeth.

16
posted on
03/26/2013 7:59:38 PM PDT
by
Navy Patriot
(Join the Democrats, it's not Fascism when WE do it, and the Constitution and law mean what WE say.)
---
FreeRepublic.com is powered by software copyright 2000-2008 John Robinson