---
Movie for a Sunday afternoon: "The Road To Hong Kong" (1962)
You Tube ^ | 1962 | Norman Panama and Melvin Frank


Posted on 04/21/2013 11:13:31 AM PDT by ReformationFan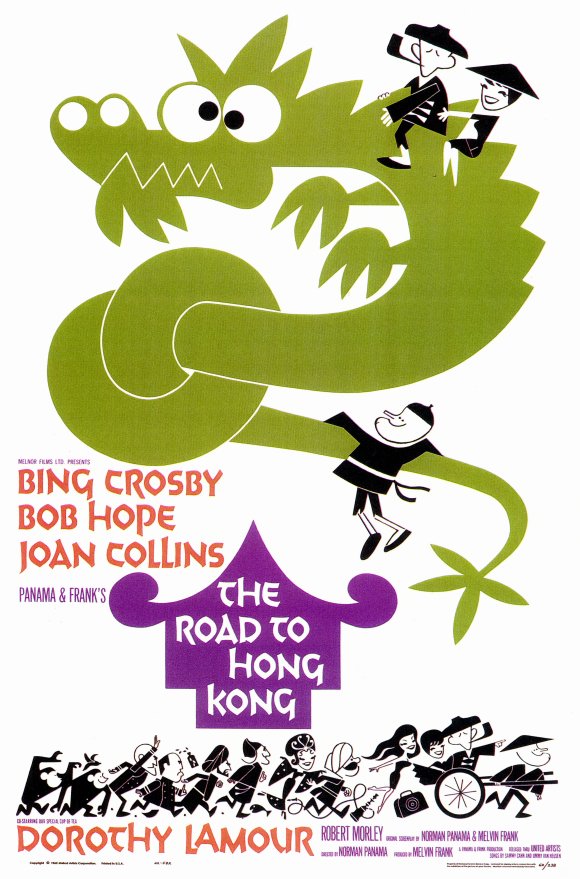 ---
TOPICS: Music/Entertainment; Science; TV/Movies; Travel
KEYWORDS: 1962; bingcrosby; bobhope; comedy; davidniven; deanmartin; dorothylamour; joancollins; mfasa; outerspace; petersellers; road; roadtohongkong; scifi; theroadtohongkong

Today's feature is the last of the Road comedies featuring Republican actors Bob Hope and Bing Crosby. Today it seems like a spoof of James Bond 007 movies but it was released before "Dr. No." Lots of sci-fi and espionage slapstick with fun cameos from David Niven, Dean Martin, Frank Sinatra and (funniest of all) Peter Sellers. The only Road movie shot in England rather than America.

---
To: ReformationFan
good film. Bing and Bob were hilarious——

2
posted on
04/21/2013 11:27:00 AM PDT
by
virgil283
( ... Mama say : if'n you can't say someting good don't say nutting...)
---
To: ReformationFan
They made a "Road" picture in 1962? I thought they were all done and played out in the '40's.
---
To: TalBlack
Yep. This was the final one. I believe that Bob and Bing were going to team up with George Burns for one more called "The Road To The Fountain of Youth" but Bing's death in 1977 prevented it.
---
To: virgil283
---
To: ReformationFan
Streaming on Netflix, but only until 5/1/2013.
---
FreeRepublic.com is powered by software copyright 2000-2008 John Robinson