---
To: SunkenCiv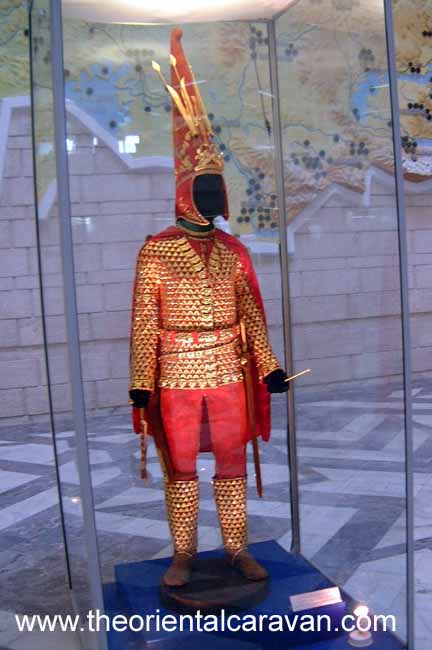 5
posted on
06/14/2013 6:01:22 AM PDT
by
Red_Devil 232
(VietVet - USMC All Ready On The Right? All Ready On The Left? All Ready On The Firing Line!)
---
To: Red_Devil 232; SunkenCiv
The Scythian are perhaps best known for their exquisite gold work. Excavations near Almaty in 1969 produced a 5th century BC golden warrior's costume. Known as the "Golden Man", this piece, although not Kazakh in (ethnic) origin, has become a national symbol of Kazakhstan. The costume is made of 4000 pieces of gold, many finely worked with animal motifs. This replica of the Golden Man is seen in the Central State Museum in Almaty, Kazakhstan.
the burial was of uncertain sex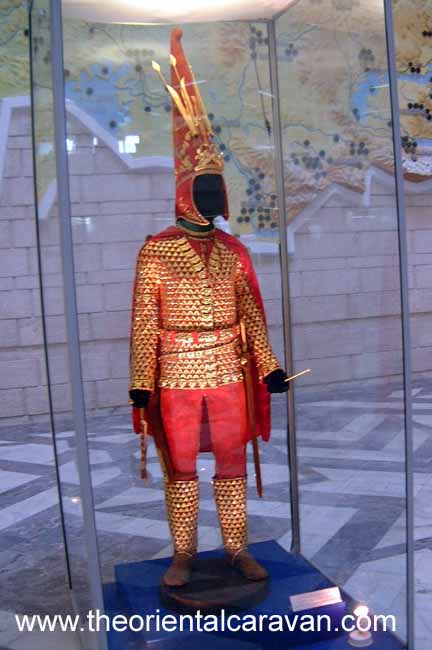 6
posted on
06/14/2013 10:54:37 AM PDT
by
bigheadfred
(barry your mouth is writing checks your ass cant cash)
---
To: Red_Devil 232
Whoops, thanks Red_Devil 232!
11
posted on
06/14/2013 7:06:58 PM PDT
by
SunkenCiv
(McCain or Romney would have been worse, if you're a dumb ass.)
---
To: Red_Devil 232
---
FreeRepublic.com is powered by software copyright 2000-2008 John Robinson