---
Mission Accomplished! (US surgeon and his NVA patient reunite after 45 years)
axelradclinic.com ^ | 7-1-2013 | Chris Axelrad


Posted on 07/11/2013 9:30:34 AM PDT by servo1969
Yesterday in An Khe Village, my father reunited with his old friend, Nguyen Quang Hung, who he hadn't seen in 45 years. The story is one for the history books, one that will certainly touch hearts around the world. But, nobody was more touched than Mr. Hung, my father (Samuel Axelrad), and the respective children, siblings, and grandchildren who were there to witness this once-in-a-lifetime reunion.
I am sitting in the Quy Nhon airport as we speak. I couldn't wait to get back to Hanoi to write about the events of yesterday.
For those of you who don't know the backstory, it is actually not all that complicated. I'm going to give you the "official" version. The REAL story. We appreciate so much press coverage... And we know that sincere efforts have been made to tell the story. But, nobody is going to tell you what I will tell you. So, please read on.
My father was commander of the First Cavalry, 15th Medical Battalion, A Company, from 1966 - 1967. He wrote hundreds of death certificates, attempted to save the lives of hundreds if not thousands of American troops and Vietnamese civilians, including children who were separated from their parents and often badly wounded.
Nobody can comprehend what he saw. I certainly can't. But, I know this -- he did the right thing in helping ANYONE who came off the helicopters at his base. His policy was, "If they land here, we help them. No questions asked."
So, that fateful day when Mr. Hung, a solider in the North Vietnamese Army, was brought by a medivac helicopter to my dad's base, there was no question -- he and his team of medics got busy trying to save Mr. Hung's life. And, in this case, thank God they were successful.
Afterwards, during Mr. Hung's recovery, my father ensured that Mr. Hung was well-fed and properly taken care of. The medics on his staff, along with my dad, took a liking to Hung. After meeting him yesterday, I can see why. He is a light, a brilliant man with an infectious smile and laugh. I am certain that everyone on the base felt for his plight.
Hung stayed on the base for several months, helping out as an assistant to the medics. Keep in mind that in many cases people like him were turned over to South Vietnamese government as prisoners of war. But, for whatever reason -- call it Divine Intervention if you wish -- Mr. Hung was spared this fate.
With only one arm it was probably not a kind thing for anyone to turn him over to an authority that, at the time, would likely not have treated him well. Unable to return to the battle due to his new limitation, Hung did the smart thing. He focused on survival for his future.
When a new US commander came in to my father's battallion -- a by-the-book West Point graduate, to boot -- he immediately called my father to tell him "you have 48 hours to get that enemy soldier off our base". My father then took the time to go to the local governor and ask for special documents that would mark Hung as a "reformed" NVA, free and clear to stay in the South without fear of prison. The governor granted the documents, and my father transported Hung to An Khe, where the US Army had established a medical clinic. Hung worked there for several more months and learned much about medicine, enough to establish his own basic medical practice in An Khe after the war.
Mr. Hung married, had 7 children, and has many, many grandchildren. I was touched by the fact that he tried to apologize that he "only" managed to get 4 of his 7 children into university. Are you kidding me? Even ONE would be enough.
What Mr. Hung has accomplished is a testament to his spirit, his intense will to live, and his dedication to his country. As my father said, "None of this was an accident. This man was meant to be saved because he had so much to give to the world. I'm just glad I was a part of it along with my medics."
As to the arm... Many have termed it "souvenir", or a "war trophy". Nothing could be further from the truth. I want to state for the record that my father had no intention of keeping these bones. It was his medics, so touched by the entire incident, so attached to Mr. Hung and the kind act they had participated in along with my father, who prepared the bones and presented them to my father as a gift. So I ask you, how do you turn that down? You don't. As my father has said, this was a reminder of something good that happened. Probably one of the best things that happened during his tour.
After writing hundreds of death certificates, watching countless innocent civilians die (including many, many children), my father accepted the gift of the bones because he needed that positive energy. And, every time he saw them, he felt a little better about his time in Vietnam.
And, now the journey is complete. To Mr. Hung and his entire wonderful family who we were privileged to meet, all we can say is THANK YOU for your kind welcome and for your laughter and smiles. All of us feel a sense of closure.
Mission accomplished.

---
TOPICS: Health/Medicine; History; Military/Veterans; Society
KEYWORDS: arm; army; reunion; surgeon; vietnam

Video of the reunion:

http://www.youtube.com/watch?v=XSsbSoC6tWQ



Press coverage:
http://news.sky.com/story/1111010/vietnam-veteran-soldier-given-back-arm-bones
http://www.foxnews.com/world/2013/07/01/us-doctor-travels-to-vietnam-to-return-bones-amputated-arm/
http://www.bbc.co.uk/news/world-asia-23124347
http://www.huffingtonpost.com/2013/07/01/dr-sam-axelrad-vietnam_n_3528137.html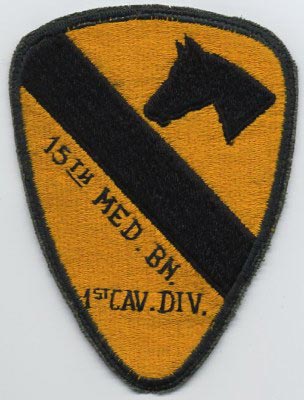 ---
To: servo1969
That's America and Americans for you: we're quick to forgive, every bit as quick to go the extra distance.
---
To: servo1969
The best way to get rid of an enemy - make him a friend.

3
posted on
07/11/2013 9:48:53 AM PDT
by
CrazyIvan
(I'm so conservative I won't even wear progressive bifocals.)
---
To: servo1969
What an interesting story. I am conflicted by reading it.
On one hand, I agree with sentiments of the C.O.
When a new US commander came in to my father's battallion -- a by-the-book West Point graduate, to boot -- he immediately called my father to tell him "you have 48 hours to get that enemy soldier off our base"
Hung was in battle - I wonder if he had killed any Americans?
On the other, I respect the good Doctor's allegiance to his hippocratic oath and his basic humanity. These are the fruits of a Christian nation, where we believe that each person is made in the image of his Creator, and Christ calls us to respect that. Moreover 45 years later, the USA has friends in Mr. Hung and his family.
I have been to Vietnam quite a few times in the last 10 years, and I have never encountered any ill will. Indeed, quite the opposite - the random encounters I have had are always positive. People who knew Americans, who worked or served with them, or who have relatives in the USA.

---
FreeRepublic.com is powered by software copyright 2000-2008 John Robinson