---
To: shego
"...On September 1, the Soviets had shot down a South Korean passenger plane that strayed into its airspace, killing a number of Americans..."
They shot down a jumbo jet with a flashing light on top. Some spy plane! They murdered 269 people including eleven infants.
The most anti-communist and most conservative member of the House of Representatives was on that flight. Congressman Larry McDonald was a thorn in the Soviet side with his constant support of Eastern European dissidents through his Western Goals Foundation. McDonald had recently become the Chairman of the John Birch Society and was bringing that organization back as a player. Would the Soviets shoot down a commercial plane to kill one man? Pablo Escobar did. If it was not done to kill McDonald it was quite a coincidence that their number one enemy in Washington just happened to be aboard.
6
posted on
09/26/2013 8:20:10 AM PDT
by
Monterrosa-24
(...even more American than a French bikini and a Russian AK-47.)
---
To: Monterrosa-24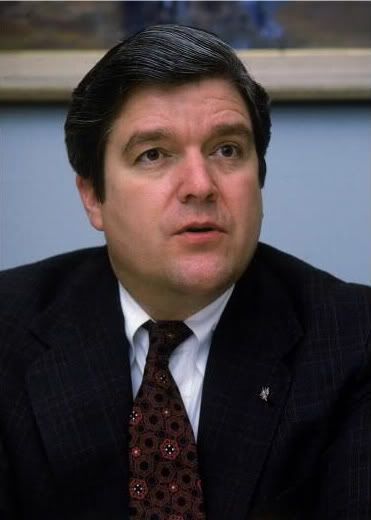 Congressman Lawrence Patton McDonald murdered by the Soviets, September 1983.
7
posted on
09/26/2013 8:24:11 AM PDT
by
Monterrosa-24
(...even more American than a French bikini and a Russian AK-47.)
---
FreeRepublic.com is powered by software copyright 2000-2008 John Robinson